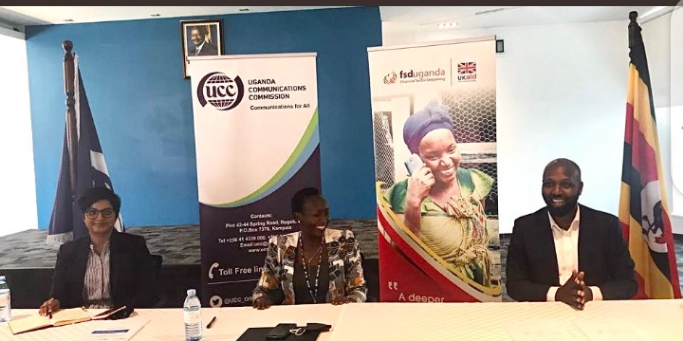 CryptoSavannah Partners with Uganda Communications Commission for the Deployment of Blockchain in Uganda's Communications Space
On the 23rd of July, 2020, Forefront Tech Company, CryptoSavannah announced its partnership deal with the Uganda Communications Commission (UCC) and FSD Uganda (FSDU) for the utilization of Blockchain technology to enhance Uganda's SIM card registration and Know Your Customer verification process.
UCC is the government agency that regulates the communications sector in Uganda. The last five years has seen Uganda making great strides with its SIM card registration and verification process.  For this reason, UCC teamed up with NIRA, OPM and Telecom operators to ensure that all SIM cards tally with corresponding identities in Uganda. In spite of this great strides, the ongoing process is still rather protracted; many people have been marginalized; the process is still susceptible to fraud, and Uganda's digital economy will be grateful for much more developments. 
In an attempt to address the challenges of SIM card registration and verification in Uganda; UCC is collaborating with CryptoSavannah, FSDU and other stakeholders which include: NIRA, the Telecom network operators, OPM, URSB, UNHCR and the Ministry of Internal Affairs. This flagship project will utilize blockchain technology for SIM card registration and verification.
CryptoSavannah stated via its twitter handle that:
"In the SIM card management process, blockchain technology will be able to reduce friction and fraud, improve KYC, improve regulatory supervision and offer better security of identity.
On top of addressing these challenges, blockchain also helps to secure identity (digital identity), which is the foundation for Uganda's digital economy.
Improved SIM card registration and verification will also lead to better KYC for the financial sector in Uganda, and unlock the potential for open data markets."
CryptoSavannah is a forefront tech company that is making waves in the blockchain and innovation ecosystem in Africa. They have been deploying blockchain solutions since 2017 by offering advisory services to governments and the organizations in the private sector. CryptoSavannah is also making massive strides globally.
CryptoSavannah played team lead in organizing Africa's largest blockchain conference in May 2018 and are committed to making Africa a destination for blockchain talent, innovation and investment.
Seeing as Uganda is breaking grounds in the digital economy, SIM cards will play a significant role in this novel digital economy. By using blockchain for SIM card registration and verification, Ugandans will have more confidence in the digital economy. This way, they will maximize the never-ending opportunities made possible through the new open data markets.
Dapper Labs raises $12M from Blockchain firms and NBA players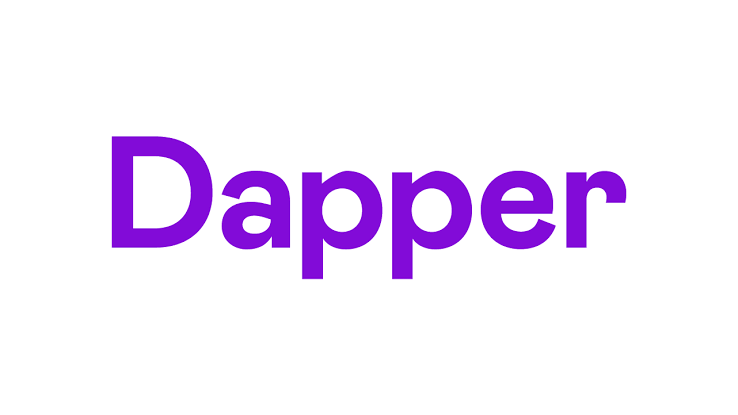 Dapper Labs Says it has raised $12 million from its latest investors for its flow blockchain. Dapper Labs are the masterminds behind the CryptoKitties and the NBA Top Shot project. Pro NBA players as well as notable blockchain companies were part of the investors that raised the $12 million fund.

The NBA players Andre Iguodala of Miami Heat, Spencer Dinwiddlie and Garrett Temple of the Brooklyn nets, JaVale McGee of Los Angeles Lakers, and Aaron Gordon of the Orlando magic were one of the new investors. Coinbase ventures and BlackTower capital were as well part of the investors.

Dapper Labs has now raised an approximate of $38 million dollars all together. Roham Gharegozlou, Dapper's founder and Chief Executive officer has said that the funds secured will be monitored to make "sure Flow can scale to the size of projects appealing to fan bases as big as NBA."
$1.2M in token sales
Dapper also stated that it has sold crypto-collectibles worth $1.2 million dollars to a number of early users on the two-month old experimental version of its NBA Top Shot platform. Top Shot players can buy non-fungible tokens (NFTs) used to depict certain moments in basketball history. Over 22,000 packs of these NFTs worth $1.2 million dollars have been sold on the beta platform.

Each NFT token represent a significant moment and they offer players an experience to see data and videos that each token depicts in multimedia form.

The CEO, Roham noted Flow blockchain can host tokens that feature 3DI animation. He stated it was built to ensure any of the token (NFT) has access to topnotch environments wile talking to Cointelegraph – "to make sure that any NFT has a chance to be able to access a high-throughput environment, have people build applications for them, [and] scale to billions of users".
Notable raise in Blockchain gaming firms
Blockchaingamer.biz data together with the recent fund raise of Dapper, a total whooping sum of $550 million dollars have been raised by Crypto gaming firms. This total comes from $336 million in sale of tokens, Initial Coin offerings (ICOs), $189 million from stocks and capital offerings in form of traditional investments and other fundraising techniques.

Last month, about $18 million was raised in total. Sorare, a fantansy soccer game raised $4 million in seed fund raise and Animoca Brands got $4.1 million from specific investors. DMarket was able to raise $6.5 million in June. Other companies like Horizen Blockchain Games and SuperTree raised $5 million and $2.5 million respectively in the first quarter of the year.

However, CEO of Animoca, Yat Siu has said the $550 million mark is just the inception as it is quite small compared to the current worth of gaming which is a $150 billion industry. He said while speaking to cointelegraph – "Gaming today is a $150 million industry and $500 million invested today is still a small amount, given both the potential in games as well as, we belive, the most viable path to mass adoption of blockchain, we think this will only grow more significantly".