CryptoSavannah Partners with Uganda Communications Commission for the Deployment of Blockchain in Uganda's Communications Space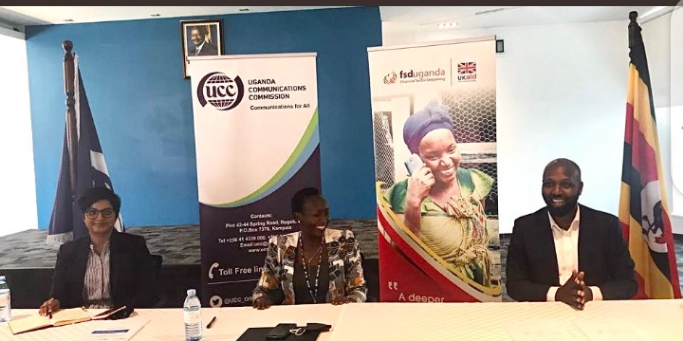 On the 23rd of July, 2020, Forefront Tech Company, CryptoSavannah announced its partnership deal with the Uganda Communications Commission (UCC) and FSD Uganda (FSDU) for the utilization of Blockchain technology to enhance Uganda's SIM card registration and Know Your Customer verification process.
UCC is the government agency that regulates the communications sector in Uganda. The last five years has seen Uganda making great strides with its SIM card registration and verification process.  For this reason, UCC teamed up with NIRA, OPM and Telecom operators to ensure that all SIM cards tally with corresponding identities in Uganda. In spite of this great strides, the ongoing process is still rather protracted; many people have been marginalized; the process is still susceptible to fraud, and Uganda's digital economy will be grateful for much more developments. 
In an attempt to address the challenges of SIM card registration and verification in Uganda; UCC is collaborating with CryptoSavannah, FSDU and other stakeholders which include: NIRA, the Telecom network operators, OPM, URSB, UNHCR and the Ministry of Internal Affairs. This flagship project will utilize blockchain technology for SIM card registration and verification.
CryptoSavannah stated via its twitter handle that:
"In the SIM card management process, blockchain technology will be able to reduce friction and fraud, improve KYC, improve regulatory supervision and offer better security of identity.
On top of addressing these challenges, blockchain also helps to secure identity (digital identity), which is the foundation for Uganda's digital economy.
Improved SIM card registration and verification will also lead to better KYC for the financial sector in Uganda, and unlock the potential for open data markets."
CryptoSavannah is a forefront tech company that is making waves in the blockchain and innovation ecosystem in Africa. They have been deploying blockchain solutions since 2017 by offering advisory services to governments and the organizations in the private sector. CryptoSavannah is also making massive strides globally.
CryptoSavannah played team lead in organizing Africa's largest blockchain conference in May 2018 and are committed to making Africa a destination for blockchain talent, innovation and investment.
Seeing as Uganda is breaking grounds in the digital economy, SIM cards will play a significant role in this novel digital economy. By using blockchain for SIM card registration and verification, Ugandans will have more confidence in the digital economy. This way, they will maximize the never-ending opportunities made possible through the new open data markets.