Crypto Payments Comes to eBay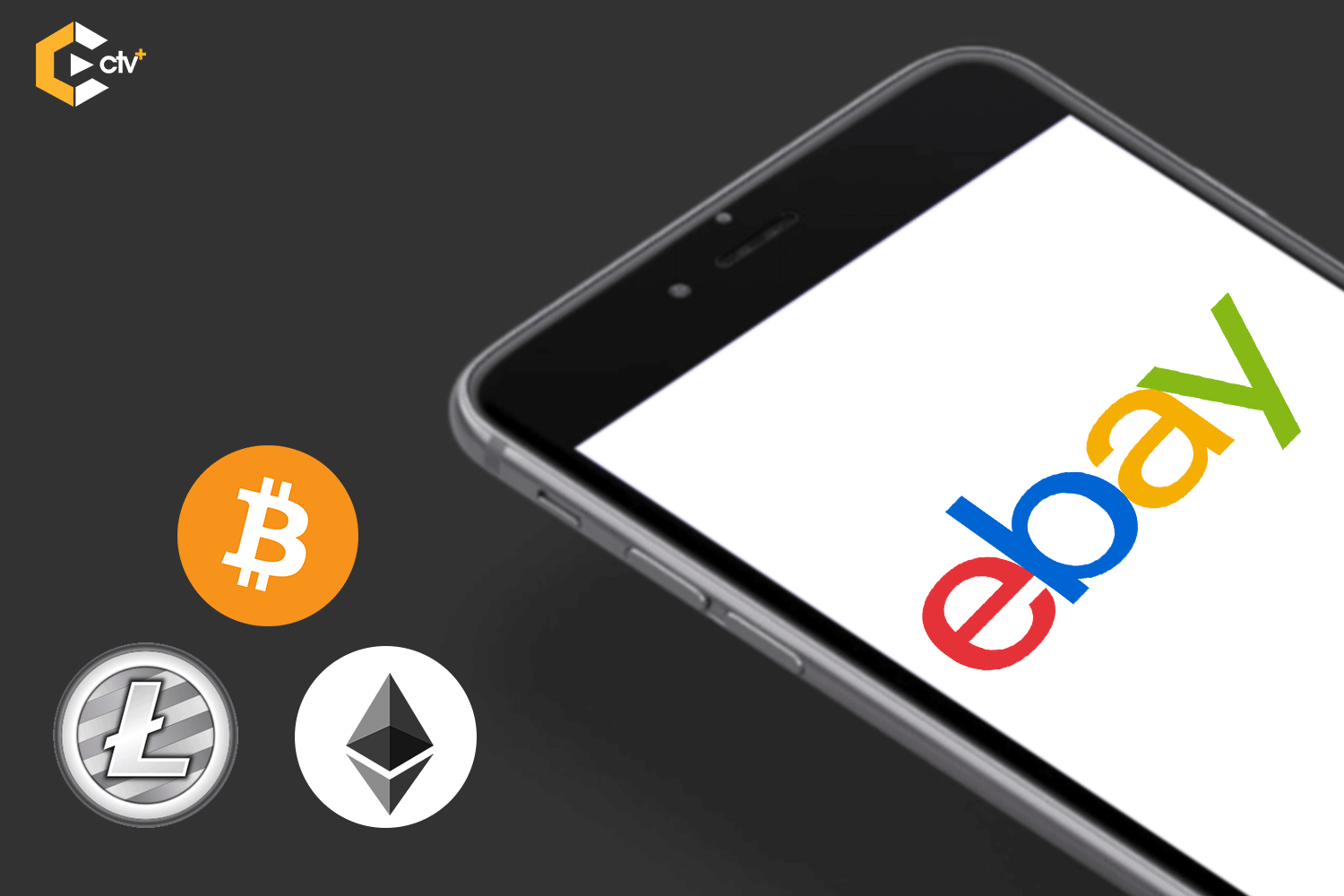 As cryptocurrencies continue its rally, another titan of the global e-commerce industry might be making move to add virtual currencies as it's rumoured that crypto payments come to eBay.
The Californian registered tech giant which has its competition as Amazon has up to 179 million confirmed users on its platform. With up to that number given the crypto payment option, this will no doubt boost widestream acceptance for other industries and firms who have chosen to play the waiting game to see how other firms who choose to accept this payment option comes along.
"Leaked from Consensus, eBay possibly announcing the support of cryptocurrencies on their website." – @PatronsOfTheMoon Telegram. #share #bitcoin #cryptocurrency pic.twitter.com/xqbpdysUic

— wolf (@ImNotTheWolf) May 12, 2019
The rumour of the possible addition of crypto payments option on eBay comes from leaked ad information of Consensus an annual conference of international repute where eBay is also a major sponsor.
While this is breezing through and might lead to favorable market sentiments, it must also be remembered that eBay is actually not the first mainstream company to jump into the fray as companies who accept cryptocurrencies with bitcoin being the currency of choice for major platforms who have at one point in time decide to support crypto payments options.
Firms like Microsoft, Twitch, and whole other long list have disavowed their support for crypto payments citing extreme volatility and low confirmation as reasons for pulling the plug on their earlier decision of setting up and accepting cryptocurrencies.
While this definitely comes as a welcome development for crypto enthusiasts the world over, the discretion to see this rumour become reality still lies with eBay. It should be remembered back in 2017, during an interview with a top executive of the e-commerce giant that he stated that eBay is seriously considering the option of crypto payments on its platform but in the end, never did.
Will eBay see this through this time around? It will be nice to have it do and possibly encourage other firms to follow suit.
Galileo: Binance Mainnet Latest Version Is Out
Binance has released the latest version of its mainnet known as Galileo. Earlier this month, Binance announced that it's going to name its mainnet upgrades after scientists, bearing on  breakthrough advancements. And just on 15th of this month, it announced the completion of an upgrade to its mainnet dubbed Galileo named after the scientist Galileo Galilei. The latest mainnet version is called Galileo v.0.6.0.
Following the upgrade, four major changes were implemented in the Galileo mainnet. These upgrades include:
1) Matching Engine Revision: in the Galileo, Taker and Maker concepts have been introduced in the matching logic. And according to Binance, the new match logic will be more friendly to new users and reduce surprises.
What Does Taker And Maker Concepts Stand For?
Among all the orders to be allocated between buy and sell sides, there will be at least one side that only has new incoming orders from the current block, while the other side has orders left from the previous blocks, or new incoming orders, or both sides only have new incoming orders from the current block. "Maker orders" are the leftover orders, while all new orders are called "Taker orders".
2) Delist Trading Pairs on Binance DEX: Here, Binance explained that when a token has a credit issue or when one of its trading pairs has little trading volume for an extended time, the community might consider dropping this trading pairs. The sole aim of this delist trading pairs is to improve the overall liquidity. With this mechanism, validators have the opportunity to create a delisting proposal and  also vote on delisting trading pairs.
3) Time Locking of Token Assets on Binance Chain: With this new upgrade, time locking of token assets is guaranteed. Some projects which decide to lock certain amount of tokens for  some periods of time, perhaps, with the aim of vesting in the future according to a predetermined schedule can do so.
How Does Time Lock works?
Time locking of assets can only be done on your own account.  
"TimeLock will transfer locked tokens to a purely-code-controlled escrow account and before the lock time expires, the specific user will not be able to claim them back, including restrictions where they cannot use, transfer or spend these tokens," Binance explained in BEP9.
We have other terms such as timeRelock, timeUnlock, QueryTimeLocks, and QueryTimeLock.
4) State Sync Enhancement:  With the Galileo upgrade, the sync implementation is refactored to improve user experience. It aims to reduce syncing time. Also, the downloading of blocks can be resumed. Now, the user can specify the height from which they want to state-sync.
Binance, the highest cryptocurrency exchange by daily trade volume is really making waves into the cryptosphere. It has really distinguished itself in the crypto market and has aimed recognition in the eyes of the crypto community. With its steady innovation and improvement, it has continued to make the cryptosphere an interesting space. Binance Galileo has come to make Binance Chain an interesting space for the users.