AfricaBlockchainUG19 Conference Launches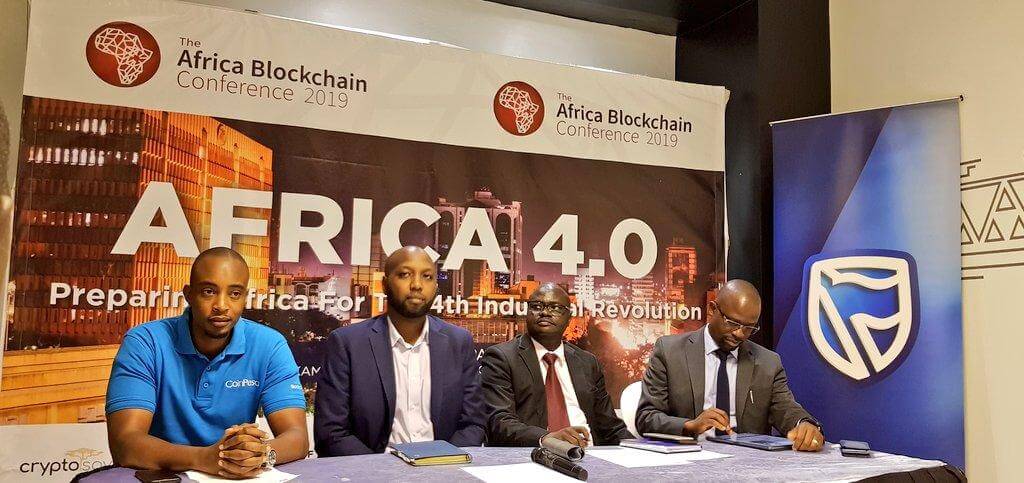 Scheduled to Hold on the 3rd & 4th July by the BlockchainaUG's Kwame Rugunda
The AfricaBlockchainUG19 Conference recently launched by the Blockchain Association of Ugandan's Chairman Kwame Rugunda and some strategic partners is scheduled to hold in Kampala on the 3rd and 4th of July, 2019 according to a Tweet. This conference is expected to assist the Africa continent in tapping into the vast opportunities from the Fourth Industrial Revolution.
The conference according to data on the blockchain Uganda's website featured will accommodate about 3000 delegates, 50 speakers and feature at least one Tech Expo. The conference is focused on Blockchain Technology, Artificial Intelligence, Robotics, Internet of Things, Drones technology, and Big Data.
The Blockchain Association of Uganda, BAU which is based in Kampala, Uganda is a membership organization that consists of individuals & organizations that are interested in promoting blockchain related technologies and capabilities.
The 2018 edition tagged "The Role of Blockchain Technology in Africa's Transformation" featured key speakers such as the President of Uganda Yoweri K. Museveni, Former President of Mauritius Ameenah Gurib-Fakim, CEO of Binance Changpeng Zhao, the Governor of the Bank of Uganda, Tumusiime- Mutebile.
Meanwhile, this conference is coming at a time just after the Blockchain Africa Ladies Conference in Lagos, Nigeria which saw the attendance of speakers travel  from the world coming over in April 2019 and its Second edition which will be holding in Ghana within the same quarter.
Uganda is one of the fastest blockchain growing nations in Africa and this can be attributed to the reception of the technology by the President as against those of other Africa countries. This reception is evident in the acceptance and activities of Top Cryptocurrency Exchange Binance in the Country.
More so, Uganda is one of the fastest growing economies in Africa and currently home to over 45 million citizens which is an increase of 3.27% from the previous year of which 17.5% are urban dwellers. The population Density in the country is rated at 229 per kilometer square with a land area of 77,147sq miles.
Tickets are currently on sale on the website and it can be purchased here to secure a sit at the AfricaBlockchainUG19 Conference.