Crypto Market Opens With Bitcoin Above 9k as it gains $2k under 24hours, Nigerian Industry Participants Share insights.
Cryptocurrency market opened the day with Bitcoin above $9000 as it gains $2000 under 24 hours with over 68% dominance. The rise could be attributed also to the President of China as he talked about crypto.
Across board, cryptocurrencies are show significant gains with the dominant cryptocurrency Bitcoin showing a 26.48% gains as it adds $2k under 24 hours. Dominance is currently standing at 68.3% with the current value sitting at $9400+.
Ethereum, the second largest cryptocurrency by market capitalization is currently enjoy an increase of 16.26% as it trades currently at $188. Market capitalization has increased to over $20 billion.
XRP has gained 4.1% giving it the value of $0 29 with a market capitalization of $12.61 billion.
With other cryptocurrencies enjoying good gains, one would wonder what could have fueled the price action across the board and what it means going forward.
According to the Founder of Crypto Masterclass, Mr. Tola Joseph, he said
"It's simple. This is the positive effect of BAKKT Bitcoin futures trading. Few weeks ago, I wrote on my WhatsApp status that BAKKT ruined Bitcoin (because of delay in launching Bitcoin futures) and I said this same BAKKT will impact Bitcoin greatly.
Mr. Tola Joseph expressed great confidence in the future about Bitcoin. He said,
"We are seeing this happening already. I think we are just getting started with the party. I think it won't take long before we break Bitcoin all time high. The whole world will tremble and awareness will increase."
CEO of Kurecoin Mr. Tega Abikure also gave insight into the reason for the surge in prices. According to him,
"There are several speculations as well as several possible reasons for this to have happened besides the normal suspicions of whales manipulation of the currency…"
He continued by saying,
"China's recent declaration to go full time blockchain across board and their desire to contest US current world currency domination through a wide accumulation of Bitcoin
These and many more including Bakkt futures gave the market such a response, however I also expect a correction as well."
While Mr. Tola Joseph's prediction portrays a bullish sentiment, Tega Abikure's opinion on the immediate future is bearish. He said "I still believe the market is heading for a Low. Maybe around the 5k region"
For every bull run, there is always a correction as the charts always shows.
For the CEO of Nigerian Cryptocurrency Exchange, Bitfxt, Mr. Franklin Peters, according to him, the surge was needed for bitcoin to have a breathing space. The dump which saw the market went down required some space for the assets to climb back up. Bitcoin has been dangling, and considering the halving next year, people want to buy at its lowest so as to gain. It's possible huge institutions came in as indicated by the huge volume of tether dropped into the market.
The upsurge in crypto market must have been anticipated by lots of people in the industry. One of these people is Mr. Tola Joseph of Crypto MasterClass.
As the thrust has started depreciating in its potency, Bitcoin and other cryptocurrencies will likely see some corrections. While the optimism shared could very well be pleasing to the ears, what does the chart says matters. As the saying goes, history repeats itself. What say the chart? We will wait and see.
Telecom firm, MTN Could launch a token MTNCOIN on the Stellar Blockchain to become Universal Digital Settlement Currency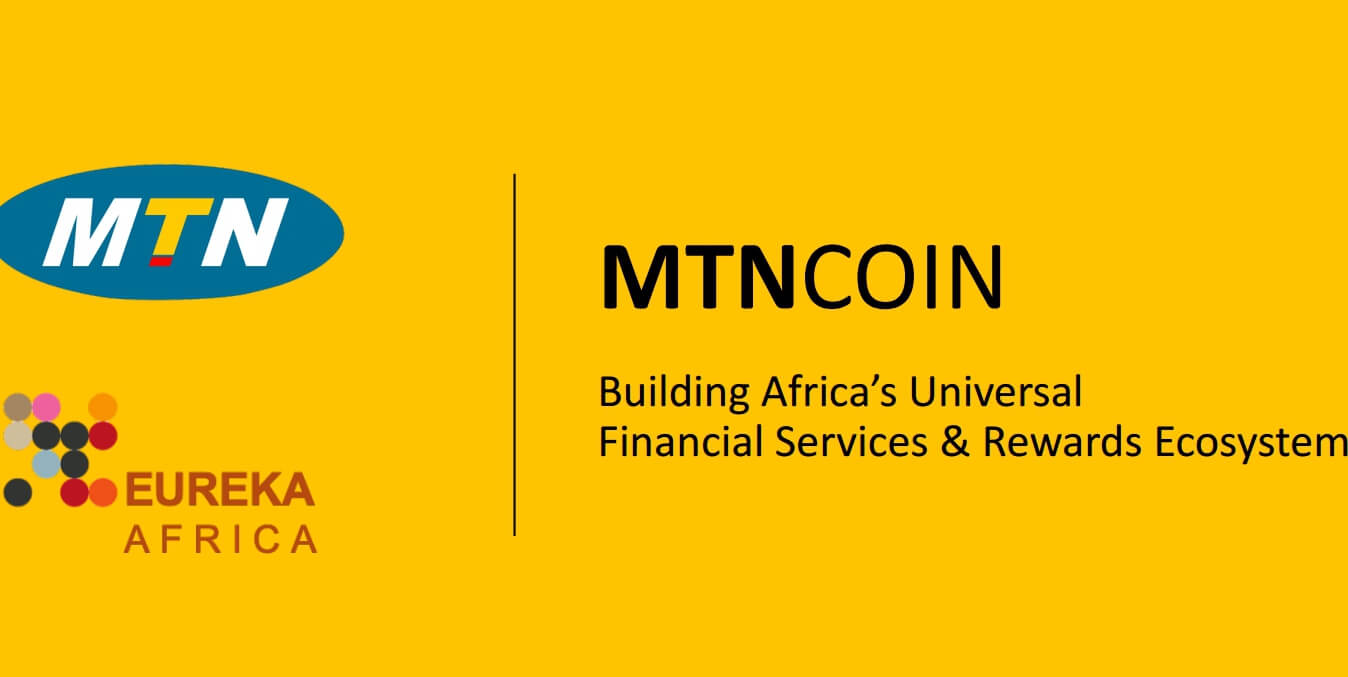 A document showing Telecommunication firm MTN is set to launch a token –MTNCOIN on the Stellar Blockchain has been making waves on the internet since it was released.
The document which was dated October 29th 2019 and titled "MTN COIN – Building Africa's Universal Financial Services & Rewards Ecosystem" posits that the African Financial sector is ripe for disruption.
It measured the financial flow of money through Mobile Money and Remittance. MTN through the plans to lead the disruption of Africa's financial services industry to redefine financial inclusion.
This it intends to achieve by launching MTNCOIN as a universal digital settlement currency for all financial users cases for all parties. It also intends solidifying and expanding MTN's position as Africa's leading communication services provider by staying at the forefront of digital transformation.
It also wants to capitalize on the Global Financial Technology revolution and lead the disruption of the traditional financial and insurance sector in the continent to protect current and create new revenue streams.
MTN will to create a pan-african open platform and ecosystem and set the standards for trusted, direct, low-cost and instant financial transactions, bringing together various players in the financial industry such as banks, insurances, Fintechs, Retailers and major technology providers to drive interoperability and convergence.
The digital currency, MTNCOIN according to the document will be created and issued on the Stellar Blockchain Network.
It will serve as universal exchange currency, highly scalable, secure bridging currency across the African continent supported by the established MTN treasury functions.
It will serve data and airtime redemption assurance which according to the document will reduce counterpart risk as token holders.
The token will be a utility token controlled by MTN and it shall feature fast, no-cost remittance, automatic loyalty program benefits with ecommerce embedded shopping advantages.
The document compares MTNCOIN in superiority to other forms of payment such as MTN Money and M-Pesa. The coin will have a digital wallet, allow P2p transfer, cross border payments, bank integration, adoption by third party apps etc. MTNCOIN based on the document stands out from both MTN Money and M-Pesa.
The choice of choosing Stellar according to the document which compared it to the Bitcoin, Ripple and Ethereum Blockchain networks, was that Stellar is a platform that connects banks, payments systems and people, it allows fast, cross-border transactions between any pair of currencies. It is much cheaper and faster than bitcoin because of its unique consensus protocol etc.
CryptoTVPlus through one of its representative has reached out to MTN Nigeria for comment on the document as at press time but haven't given response. Updates will be published as it comes.