Crypto Market Opens With Bitcoin Above 9k as it gains $2k under 24hours, Nigerian Industry Participants Share insights.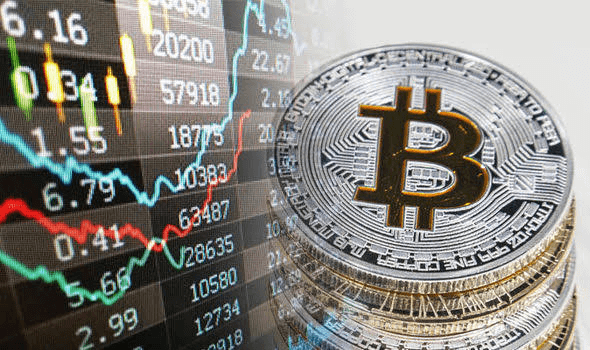 Cryptocurrency market opened the day with Bitcoin above $9000 as it gains $2000 under 24 hours with over 68% dominance. The rise could be attributed also to the President of China as he talked about crypto.
Across board, cryptocurrencies are show significant gains with the dominant cryptocurrency Bitcoin showing a 26.48% gains as it adds $2k under 24 hours. Dominance is currently standing at 68.3% with the current value sitting at $9400+.
Ethereum, the second largest cryptocurrency by market capitalization is currently enjoy an increase of 16.26% as it trades currently at $188. Market capitalization has increased to over $20 billion.
XRP has gained 4.1% giving it the value of $0 29 with a market capitalization of $12.61 billion.
With other cryptocurrencies enjoying good gains, one would wonder what could have fueled the price action across the board and what it means going forward.
According to the Founder of Crypto Masterclass, Mr. Tola Joseph, he said
"It's simple. This is the positive effect of BAKKT Bitcoin futures trading. Few weeks ago, I wrote on my WhatsApp status that BAKKT ruined Bitcoin (because of delay in launching Bitcoin futures) and I said this same BAKKT will impact Bitcoin greatly.
Mr. Tola Joseph expressed great confidence in the future about Bitcoin. He said,
"We are seeing this happening already. I think we are just getting started with the party. I think it won't take long before we break Bitcoin all time high. The whole world will tremble and awareness will increase."
CEO of Kurecoin Mr. Tega Abikure also gave insight into the reason for the surge in prices. According to him,
"There are several speculations as well as several possible reasons for this to have happened besides the normal suspicions of whales manipulation of the currency…"
He continued by saying,
"China's recent declaration to go full time blockchain across board and their desire to contest US current world currency domination through a wide accumulation of Bitcoin
These and many more including Bakkt futures gave the market such a response, however I also expect a correction as well."
While Mr. Tola Joseph's prediction portrays a bullish sentiment, Tega Abikure's opinion on the immediate future is bearish. He said "I still believe the market is heading for a Low. Maybe around the 5k region"
For every bull run, there is always a correction as the charts always shows.
For the CEO of Nigerian Cryptocurrency Exchange, Bitfxt, Mr. Franklin Peters, according to him, the surge was needed for bitcoin to have a breathing space. The dump which saw the market went down required some space for the assets to climb back up. Bitcoin has been dangling, and considering the halving next year, people want to buy at its lowest so as to gain. It's possible huge institutions came in as indicated by the huge volume of tether dropped into the market.
The upsurge in crypto market must have been anticipated by lots of people in the industry. One of these people is Mr. Tola Joseph of Crypto MasterClass.
As the thrust has started depreciating in its potency, Bitcoin and other cryptocurrencies will likely see some corrections. While the optimism shared could very well be pleasing to the ears, what does the chart says matters. As the saying goes, history repeats itself. What say the chart? We will wait and see.