Church in Switzerland Allows You Pay your Offering with Bitcoin
Cryptocurrency is winning hearts across the world and it is now being accepted as a means of paying offering in a Swiss church. The International Christian Fellowship church Zurich, Switzerland announced its intention to accept donations in Bitcoins. The church spokesperson Nicolas Legler, explained the decision of the church to accept bitcoin, "Digital currencies and the blockchain technology will change our daily lives more and more in the next years." The church has the options of buying books, podcasts merchandise and online courses, as well as making donations via its shop using Bitcoins.
ICF Zurich is one of the largest churches in the country and churches pride themselves on being inclusive so this may be a way of carrying along its cutting-edge and modern members. Nicolas Legler believes, "Cryptocurrencies will be implemented, be it Bitcoin or other currencies controlled by the State," he added. "We are convinced that this technology will soon belong to our daily lives." The ICF shares its love for contemporary technology on its website, "In a contemporary way we shout out the greatest news ever told: That God loves us and desires to have a personal, real relationship with us!" the website continues. "We do so with exciting music, relevant preaching and the latest technology."
The good news for cryptocurrency is that the Swiss government has a less rigid stance towards cryptocurrencies. Since the Swiss city of Zug piloted a project in 2016 that allowed its residents to use bitcoin to pay for services provided by the government. Things are also looking favourable as Switzerland, is beginning to look like a world cryptocurrency trading hotspot as the country has adopted friendly fiscal policies. Also, Chinese Bitcoin 'mining' firm will be opening a branch in the nation to facilitate mining.
Post your comments, idea and contributions in the comment section below or on our social media platforms.
Image Source: radiopelitakasih.com
Disclaimer:
The Information provided on the website is designed to provide helpful information regarding cryptocurrency subjects. The content is not meant to be used, nor should it be used as a basis, foundational knowledge or prerequisite for decision making regards trading. Always do your own research and due diligence before placing a trade. We are not liable for any outcome based on any content found on the site.
BanQu Launches First-ever Blockchain-based Technology in Supply Chain Management in Zambia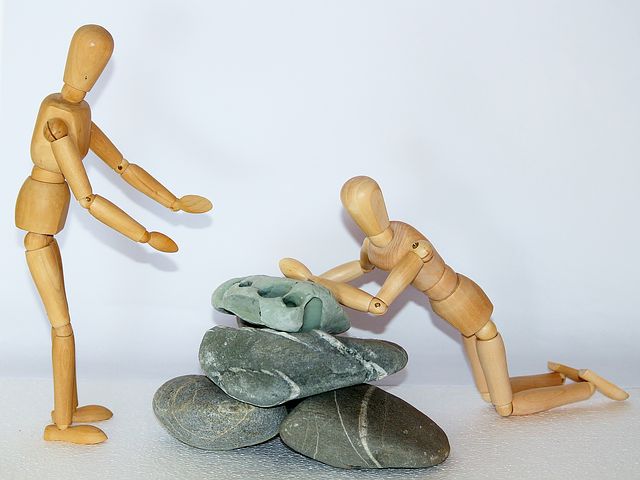 BanQu has pioneered blockchain-based economic identity solution in Africa. In the partnership with Anheuser-Busch InBev, BanQu has created a safe, secure, inalterable record and to generate economic opportunities for small holder farmers in Africa. Firms in the Supply chain management sector have embraced this innovation, banking on the software's ability to enhance service delivery and improve profit margins.
The pilot done in June 2018 with leading brewer Anheuser-Busch InBev involved 2,000 Zambian farmers connected via the software's mobile platform, as they reap and vend an estimated 2,000 tons of cassava for the production of high grade beer raw material -Starch used in beer production by the end of Zambian cassava farming season this August.
With this blockchain-based technology by BanQu, Anheuser-Busch InBev is able to track its product through every process in the supply chain with accurate record of vendors in the form of farmer profiles.
Zambian Breweries Agricultural Manager Chris Nicolle is excited about this development:
"This is one of the most exciting programs to be involved with. The scope and empowerment that the platform provides to the Small Holder is exceptional and I look forward to seeing the implementation of the project, from pilot to our full-time buying platform."
The unbanked/underbanked farmers have something to smile about because with this solution, farmers are able to setup private digital profiles that can serves as a form of banking record as history is accumulated. With this record, farmers are able to connect to NGOs, Cooperatives, Banks for instruments like loans, grants and trainings for capacity building.
"Since 60% of the 2.7 billion unbanked and underbanked people already own mobile phones, these devices make the best platform for these people to connect to the global economy," quoting BanQu Founder and CEO Ashish Gadnis.
He adds that
"BanQu is enabling the democratization of data, money, and eventually power, while delivering a distinct business advantage to global brands like Anheuser-Busch InBev and their localized company, Zambian Breweries, who believe in an inclusive agricultural model. Our goal is to strengthen this partnership across multiple crops and countries setting up a long-term, sustainable and responsible supply chain that directly benefits the small-scale farmers in the world."
The World Health Organization (WHO) reports that 25 percent of
global alcoholic beverage consumption goes unrecorded. However, BanQu is trying to change the narrative with blockchain-bases solutions in Africa.