Centbee Set to Make cryoptourrency PoS Available in South Africa and the World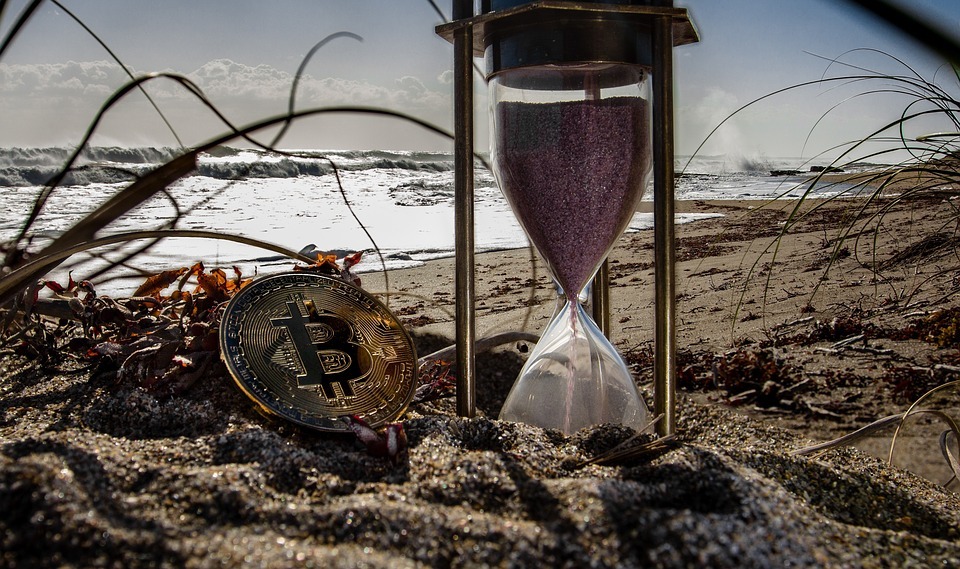 Where there is a problem, there is always a solution. Bitcoin is widely used in South Africa but despite the number of persons interested in investing or trading in bitcoin, there are very few retailers who accept cryptocurrencies at a point of sale (PoS). This lead to a South African startup, Centbee to create a secure Bitcoin Cash wallet for the global market. Centbee is trying to make it easier for retailers to accept Bitcoin Cash at a point of sale from their customers, this lead to a partnership with global blockchain leader nChain.
Centbee aims to quicken the adoption of a bitcoin merchant PoS software development kit (SDK) for the global market. Co-CEO of Centbee, Angus Brown  explains, "Merchant acceptance of Bitcoin has been very limited to date." The SDK is an open-source set of tools, processes,  and interfaces that software developers and system integrators can use to enable retailers to easily and quickly accept Bitcoin Cash at the till-point.
Centbee has plans in place to roll out mechanisms for merchants to accept Bitcoin Cash payments later in the year. Also, nChain Group CEO Jimmy Nguyen says, "This SDK will make it easier for merchants, through their PoS systems, to join the world of Commerce. Centbee smartly embraces Bitcoin Cash because of its bigger blocks, low fees and fast transaction network represent the true vision of Bitcoin."
Centbee is a South African based cryptocurrency startup founded in 2016 by Co-CEOs, Lorien Gamaroff, and Angus Brown. They are focused on making payment solutions easier between customers and merchants. This new partnership with nChain will see crypto to go mainstream and providing the real-world transactional capability.
What do you think about the payment solution Centbee is trying to provide? Share your opinion with us in the comments section below.
Image source: pixabay
Disclaimer:
The Information provided on the website is designed to provide helpful information regarding cryptocurrency subjects. The content is not meant to be used, nor should it be used as a basis, foundational knowledge or prerequisite for decision making regards trading. Always do your own research and due diligence before placing a trade. We are not liable for any outcome based on any content found on the site.
Nile University has partnered with Cryptography Development Initiative in Nigeria (CDIN)
Abuja based tertiary institution, Nile University has partnered with the Cryptography Development Initiative in Nigeria (CDIN) to help equip students of the University with the necessary tools needed in the current digital age.
The MoU which was signed on the 15th of October, 2019 with the attendance of the Vice Chancellor of the University, Professor. Dr. Osman Nuri Aras and Mr. Adeolu Fadele, the President of CDIN.
Also present were other officials of the institution such as the Deputy Vice Chancellors Professor Steve Adeshina and Professor Nurettin Can. Others from other facilities were also present.
The partnership according to the Vice Chancellor of the University, Prof. Nuri Aras believed will help prepare the students of the University to face the digital world with the necessary tools.
Deputy Vice Chancellor – Admin, Professor Nurettin Can contributing said "the partnership with CDIN will provide the University's students a wonderful opportunity to supplement their theoretical knowledge with valuable practical experience."
President of CDIN Mr. Fadele Adeolu speaking on the partnership said Nile University has shown foresight in partnering with CDIN as not very many academic institutions appreciate the value of skills offered by the initiative.
About CDIN
"The Cryptography Development Initiative in Nigeria is a non-governmental organization and a platform for bringing stakeholders in Nigeria to work on a common interest of addressing gaps in cryptography.
According to its website CDIN envision Nigeria among nations of the world leading advancements in cryptographic innovations and breakthroughs.
It's mission is to create a platform for encouraging the learning and practice of cryptography in Nigeria and collaboration among relevant stakeholders.