CBS To Launch Crypto Funded TV Series
The Blockchain technology and cryptocurrency is getting a boost as crypto Youtuber is launching his own television series that is fully paid for in Bitcoin.
Jason Appleton, who has been in the space for a couple of months now has decided to take cryptocurrency and its opportunities to the next level. The launch of his television series will see the first 13 episodes air on CBS in selected countries and ares as well as CW and Roku.
According to the statement:
This will be the first time a cryptocurrency Youtuber has launched their own television series fully paid for by bitcoin.

All promotional sponsors, features and the like are paid by bitcoin.
Each episode will feature educational information focused on helping newcomers to the crypto space such as researching, investing and how to stay secure in their efforts while featuring ICO and cryptocurrency companies and how they affect the industry. Appleton who can boast of about 74,000 thousand followers on his youtube Crow show has said that the series would be featuring topics such as crypto security, exchange trading, initial coin offerings, crypto crashes, mining, and the future of cryptocurrency.
The first season is scheduled to begin in the week of June 25 on the CBS New York WLNY network, serving approximately 7.3 million homes, the announcement details, adding:
"Although he is not a financial adviser, however, his videos would include Initial Coin Offering (ICO) reviews and investment tips" Appleton emphasized. Also In a signed agreement with CBS Television Networks, Appleton has been given access to air all his 13 episodes of his Crypto Crow Show in select markets as a test market in hopes of spreading nationally."
This is just one of the major advances as there are other cryptocurrency shows reportedly springing up. In February, Krypton Capital announced the launch of Crypto TV which focuses on breaking crypto news, panel discussions and live interviews. Eight pilot episodes of this show are being produced. Crypto Craze also is the name of a cryptocurrency show that was launched and airs for 30mins on Cheddar cable network.
This is just the beginning of the revolution that the blockchain technology and cryptocurrency are bringing to the world at large. There are high expectations as to how the programs would fair.
Would Mark Zuckerberg find the solution to his problem using blockchain?  Let's hear what you think. Leave your comments below.
Image source: jasonappleton.com
Disclaimer:
The Information provided on the website is designed to provide helpful information regarding cryptocurrency subjects. The content is not meant to be used, nor should it be used as a basis, foundational knowledge or prerequisite for decision making regards trading. Always do your own research and due diligence before placing a trade. We are not liable for any outcome based on any content found on the site.
Lagos Binance Meetup: Exposing The Community To The Binance Ecosystem
When it comes to serving the people, Binance employs a start-to-end approach, from helping users learn about crypto to giving them a cryptocurrency exchange platform they can securely and conveniently use. This is why a Meetup was put together. find out more about the Binance Ecosystem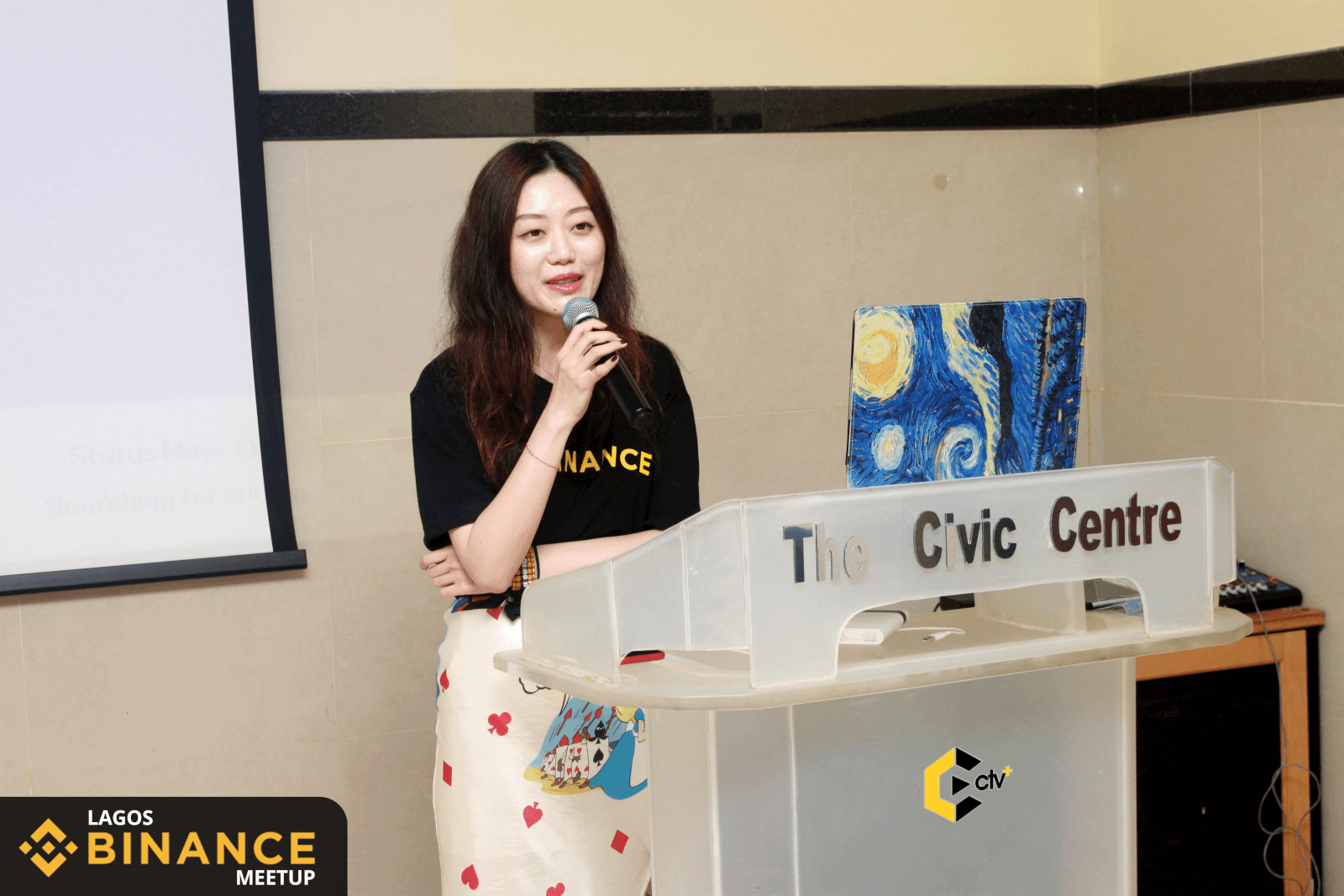 The yet unbelievable transition process for Binance from being a startup to making a global impact not just as the world's biggest cryptocurrency exchange, but also as a recognized conglomerate in the creation of blockchain infrastructure.
"Spreading the freedom of money!"
The above is the supposed reason behind the milestones as put by the team.
In a statement from the Binance medium handle, the Binance crypto exchange may be the number one in the industry, but the team does not regard it as the only source through which she hopes to achieve global financial freedom. Hence, the introductions of the Binance ecosystem.
The Binance Ecosystem features numerous avenues through which Binance Global hopes to initiate change. As you might already know, the Binance Exchange, Binance Academy, BinanceInfo, BinanceLabs, Trust Wallet, Binance Charity stand as pillars of change for the blockchain Giants.
In the recent weeks Binance had set out to create more awareness of its ecosystem and one of the media used is through meetups.
Just on Saturday 25th of May, Binance Held its first Nigerian meetup in Lagos Nigeria. The meeting started immediately after the just concluded Lagos Blockchain, AI and Digital Asset Conference 2019 together by the blockchain Nigeria User Group.
While it featured trading testimonials of users of Binance exchange, it also served as a medium to draw the attention of community members to the endless possibilities with the Binance Ecosystem.
Athena who represented Binance Charity was available to officially welcome the community members and also expose the several pillars of the Ecosystem to participants.
Binance Exchange: Blockchain and Crypto Asset Exchange
Binance Exchange is the first working expression of what freedom of money looks like: secure, robust, and fast. Since day one, Binance set out to present the best way for people to exchange a wide selection of worthwhile cryptocurrencies. But even at its pole position, the exchange is still adding new features and strengthening existing ones, including an upcoming all-around blockchain ecosystem. For as long as there is a better, more free way for people to use their money, Binance is at the forefront of bringing it to the people.
Binance Labs: Incubator for Top Blockchain Projects
Binance knows that the path to a blockchain-powered future is a unified front of innovators, so it's important to create opportunities for them and unleash their full potential. Binance Labs was born to support top blockchain BUIDLers and value-creation projects.
Binance Launchpad: Token Launch Platform
As a strong supporter of blockchain startups, Binance recognizes that some of them are better off being directly granted the right funding, advice, and connections, while others have established solid plans and just need a wide-reaching platform to launch their ideas. At Binance Launchpad, great projects that make it through our rigorous vetting process are given the resources to use the Binance platform to launch their token and raise funds along the way. This platform is a great boon to these startups, given its ease of use and top-notch security.
Binance Info: Cryptocurrency Information
Binance became the world's leading cryptocurrency trading platform because we offer a wide list of coins and tokens that are worthy of trading. This places us in a unique position as one of the trusted sources of information when it comes to cryptocurrencies that are in the market. Now that we have established support systems for cryptocurrencies and blockchain companies, the next step for fulfilling our vision is equipping all users with adequate information about blockchain
Trust Wallet: Binance's Official Crypto Wallet
When it comes to serving the people, Binance employs a start-to-end approach, from helping users learn about crypto to giving them a cryptocurrency exchange platform they can securely and conveniently use. We further extended that service level to the storage space, with the recent addition of Trust Wallet to the Binance team. Trusted by hundreds of thousands of users, Trust Wallet empowers people to extend the secure and convenient user experience they have on Binance down to the mobile wallet level.
Blockchain Charity Foundation: Decentralizing Worldwide Poverty Alleviation
Empowering people through blockchain goes beyond equipping them with the needed tools and knowledge. Blockchain can — and should — be used to improve the welfare of mankind more efficiently and directly. At Binance, we believe in using blockchain for social good and bringing forth the end of poverty worldwide. That's why we laid the groundwork for a decentralized charity with the creation of the Binance Charity Foundation (BCF).
The event featured a lot of testimonials from Traders and users of the Binance launchpad, with all of them explaining how users can gain maximally from participating in the various listed project on the Binance Chain.
In other news, KubitX One of Africa's foremost home-grown exchanges has sealed a ground-breaking deal with Interswitch.