Ghana's SEC Cogitates over Regulation of Cryptocurrency Frame Work
The Securities and Exchange Commission (SEC) is considering licensing cryptocurrency in Ghana to enable all forms of crypto to be considered as a legal tender –that is to say, legit money for use within the nation's borders. This has always been the aim of cryptocurrency everywhere in the world, digital assets like bitcoin were invented to give people direct access and control over their finances.
According to News Ghana, Ghana may sooner or later receive a regulatory framework as touching cryptocurrency that would enable bitcoin startups and exchanges operate legally without the threat of a potential regulatory stern.
The Regulation and State Of Cryptocurrency in Ghana
2019 is turning out to be a year of crackdown for the SEC. Since late 2018, the organization has been stern on crypto companies that refuse to appropriately register their operations.
Just like many central banks in Africa, the central bank of Ghana has warned citizen against transacting in crypto due to the risk of being scammed involved. The Secretary to the Bank of Ghana – Frances Van-Hein Sackey in response to the GCCH scam, said: "Anyone who does business with these entities does so at his or her own risk and the Bank of Ghana will not be liable for the refund of any deposit lost by a depositor."
The recent state of cryptocurrency in Ghana, however, could change if the SEC regulates the sector, according to a report by GhanaWeb. SEC 'Ababio in a statement said that Ghana's Economic and Organized Crime Office (EOCO) is probing three cryptocurrency companies whose operators are currently missing in action.
What Does This Step By SEC Mean For Ghana?
According to Richard Gardner – CEO of Modulus, the step taken by Ghana's SEC is meritorious since regulation of the cryptocurrency will provide standard rules for exchanges to operate by. In his opinion, this will make the industry viable while also protecting the people from exchanges that engage in, abusive trading, market manipulation, and money laundering.
Gardner further stated that the public and private sectors should combine forces towards creating these regulations.
"The best way to regulate an industry, especially one which is so technical, is to bring together those involved in the private sector, along with those from the public policy side. Together, we can usually find a way to encourage industry growth while protecting consumers," – says Richard Gardner.
Cryptocurrency Adoption in Africa
Fascinatingly, there has been a lot of progress occurring in the Africa crypto space. There are reports that South Africa's central bank is actively studying cryptocurrency and may institute guidelines to foster innovation. Blockchain technology and cryptocurrency are also embraced in Eastern Kenya, Zimbabwe and the Western state of Nigeria.
 Picture Credit: Coinjournal
Disclaimer:
The Information provided on the website is designed to provide helpful information regarding cryptocurrency subjects. The content is not meant to be used, nor should it be used as a basis, foundational knowledge or prerequisite for decision making regards trading. Always do your own research and due diligence before placing a trade. We are not liable for any outcome based on any content found on the site.
ICO Rating To Pay Settlement Charges to US SEC of $268,998 For Undisclosed Paid Reviews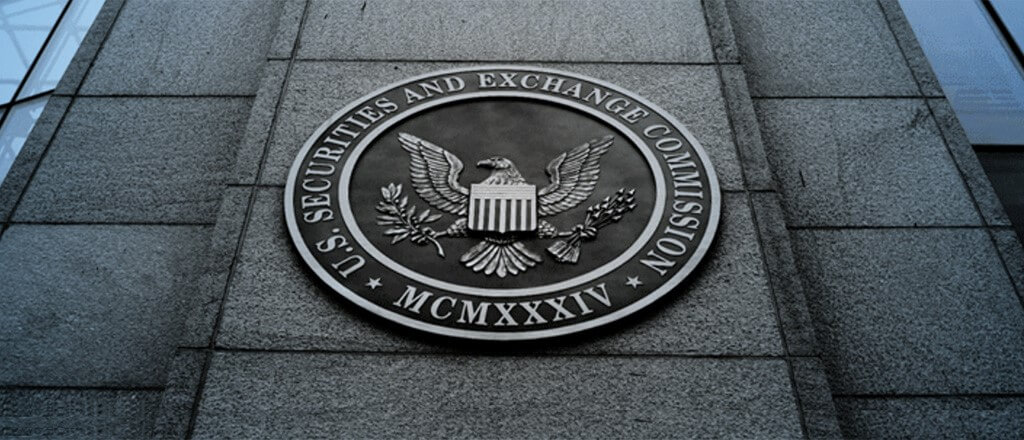 The Securities and Exchange Commission of the United States has announced that ICORating an ICO ratings provider firm has agreed to pay a settlement charge of $268,998.
In an investigation carried out by SEC's Ashley Ebersole and Louis Gicale supervised by Melissa Robertson, the rating organization was found to have received payments for giving ratings to cryptocurrency projects. A violation of the securities law.
The Russian organization had decided to pay the sum because it failed to disclose payments received from issuers for publicizing their digital asset securities offerings.
According to SEC, between the period of December, 2017 and July 2019 the organization produced research reports and ratings of "blokchain-based digital assets" coins/tokens that were securities. These research were published on the organization's website and social media.
Based on securities law, promoters are expected to disclose compensation received for publishing investments so that potential investors will be know what they are seeing is a well paid promoted offering.
According to SEC, ICO Rating violated the anti-touting provisions of Section 17(b) of the Securities Act of 1933. The organization has agreed to cease and desist from committing or causing any future violations of these provisions though it did not admit or denied the SEC findings.
The settlement of $268,998 is made up of prejudgment interest of $106,998 and civil penalty of $162,000
According to its website, ICO Rating addresses itself as "a rating agency that issues independent analytical research" with the mission "to help the market achieve the necessary standards of quality, transparency and reliability"