#BUIDL CLUB – THE STORY BEHIND THE SUCCESS
Blockchain Entrepreneurs- Are They Not Worth Celebrating?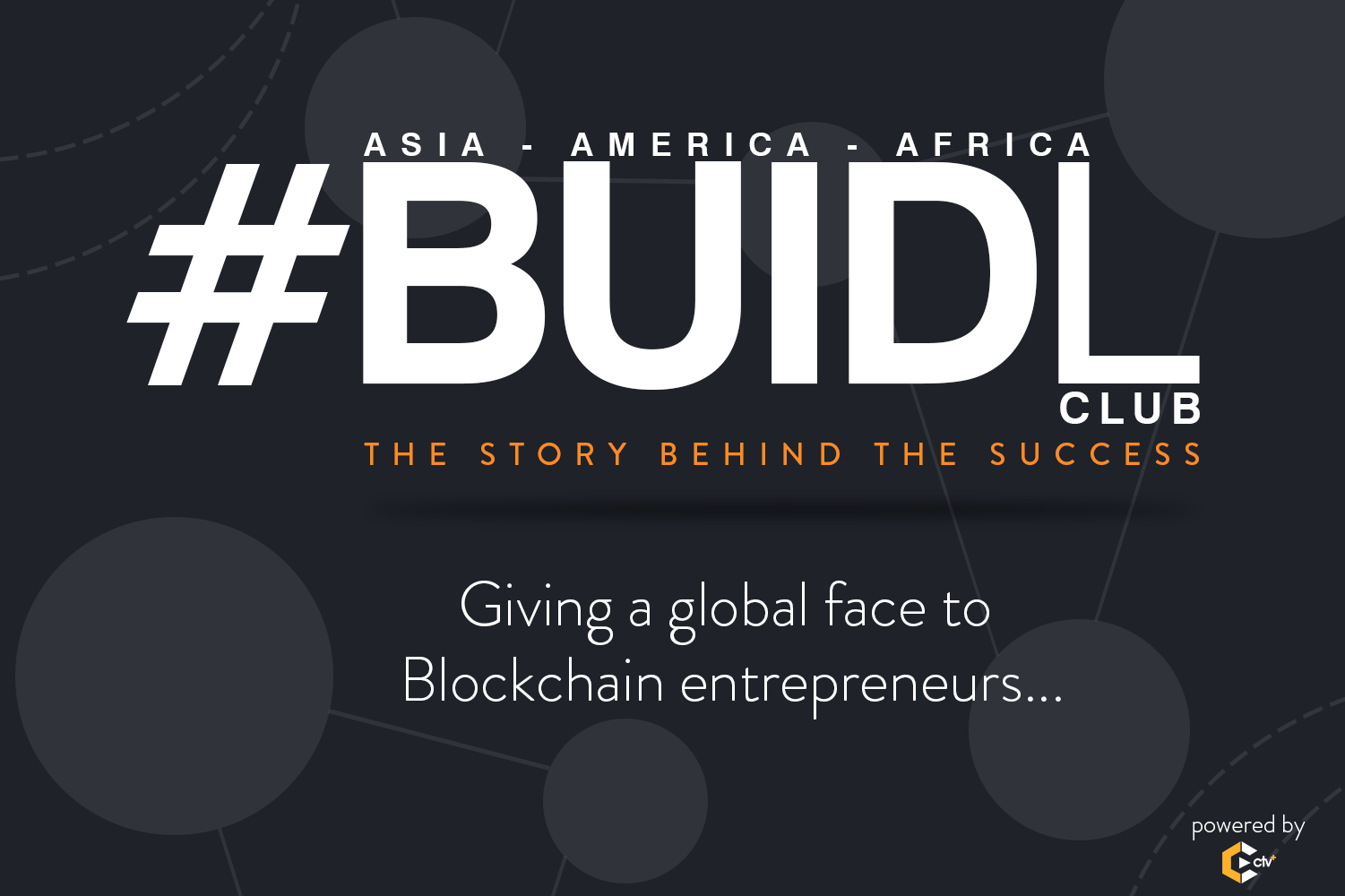 Over the past two years, the interest in Blockchain on a global scale has skyrocketed. It currently is been view by many as a next-generation solution for both recently discovered and long standing problems as relates to technology and in almost all sectors of the global economy with particular attention in the financial sector.
Because of the tested Prowess of the Blockchain, a lot of weight have been thrown behind supporting the decade old invention. Among many, a few supporters of the next big thing in the tech world are the Government leaders, Industry Bigwigs and a few All-out risk takers who I like to address as the ambitious entrepreneurs – who have given influential endorsements, financial support and further research into the dynamics of the Blockchain respectively.
As a way of reminder, Blockchain was originally developed solely to hold and transact a digital asset- Bitcoin.
Now moving further beyond the Bitcoin saga and bubble, Blockchain, in the past few years, has been used in a broader and more revealing sense. Its ability to offer solutions in various areas of human activities has not only been a plus to it, but has also taken discovery in the IT Industry to a whole new level. It is about time we took a critical look at the brains behind the blockchain projects that have seen the light of day.
There has been a recent upsurge in the demand for people with any form of Blockchain skills, as reported by Upwork; a world leading freelance exchange platform. This is no news as Blockchain provides an whole new area of focus for future tech professionals.
However, in recent times, hypes and various schemes have contributed to the low rate of economic inclusion and mass adoption of the Technology in many geographical areas- areas with optimum use cases. Thus with recent influx of Blockchain projects, only projects with the best tokenomics, strategies and total commitment from the part of the project team are sure to see the light of the day.
According to Ambisafe, only as at October 2017, over 86000 blockchain related projects were already on Github, more statistics were produced by Delloitte as it records that over 8603 new projects based on the blockchain had emerged since after bitcoin code was published in April of 2009.
More exciting news is that only about 8% of these projects manage to stay in operations one year down the line of launch. The need therefore to closely monitor and follow blockchain projects paying rapt attention to the founders and entrepreneurs to gain an insight to their driving force is key to driving mass adoption.
Success in this Industry, is often thought to be impossible or unattainable but guess what, it only takes a meticulous team- built with dedication and full of technical know how to achieve the unimaginable and create a lasting impression on the universe.
#BUIDL CLUB was born out of passion for BLOCKCHAIN ADOPTION and the need to show appreciation to the Entrepreneurs in the space, both locally and globally. We are poised towards revealing and making a global statement for the African, American and Asian Entrepreneur in Blockchain.
The Blockchain Ecosystem
On this note, I call on all leading Stakehodlers in the space to show great appreciation to the geniuses behind numerous blockchain projects that have made life a lot more easier for us enthusiasts. In the coming series of the #BUIDL CLUB, we shall be revealing the various Entrepreneurs in the space; their success stories and their contribution in to the ecosystem.
Click to be a part of #BUIDL CLUB. Send us a few details about your self, your project and its impact on your immediate environment!
#BUIDL CLUB- giving a global face to blockchain entrepreneurs
Italian Football Club Juventus Now Has Its own Crypto Token $JUV. 
Italian football Club Juventus has partnered with sports focused blockchain firm Socios.com to launch a cryptocurrency token $JUV.
Socios.com is the world's first blockchain-based fan voting and rewards platform. A tokenized voting platform that gives fans the power to crowd-manage their favorite sports teams.
The token which football fans can purchase via the Social' App grants holders the right to vote on certain club decisions and earn rewards.
In sport focused token offering 'Fan Token Offering FTO™, a significant number of the 20,000,000 total supply the JUV token is already available for sale to interested fans.
Giorgio Ricci, Chief Revenue Officer of Juventus speaking on the development said;
"We are proud to be the first Club to be activated by Socios.com on its platform, inaugurating a new way to interact with our fans around the world".
The price of $JUV will fluctuate according to supply and demand once the marketplace feature is launched, and Fan Tokens can be traded by fans on exchanges.
Alexandre Dreyfus, the founder and CEO of Socios.com who also commented on the partnership between both organizations said;
"99.9% of sports fans are not in the city/country of the team they are supporting. We created these fungible fans tokens to allow fans to have an influence over some fan-based initiatives".
$JUV is currently priced at around €2 (~$2.2) apiece. A limited number of these tokens are also available for free via Socios app's Augmented Reality feature, Token Hunt.
According to Socios.com, it also has other clubs that are ready to join its platform and six are already lined up for tokenization by Q1 2020.
These include Paris Saint-Germain (PSG) and Atlético de Madrid (tokens for which will be launched in late January); West Ham United, Galatasaray and A.S. Roma (in February) and esports provider OG (in March), per the announcement.
The Socios app is available to download for Android and iOS users can apply for a beta version of the app.