#BUIDL CLUB – THE STORY BEHIND THE SUCCESS
Blockchain Entrepreneurs- Are They Not Worth Celebrating?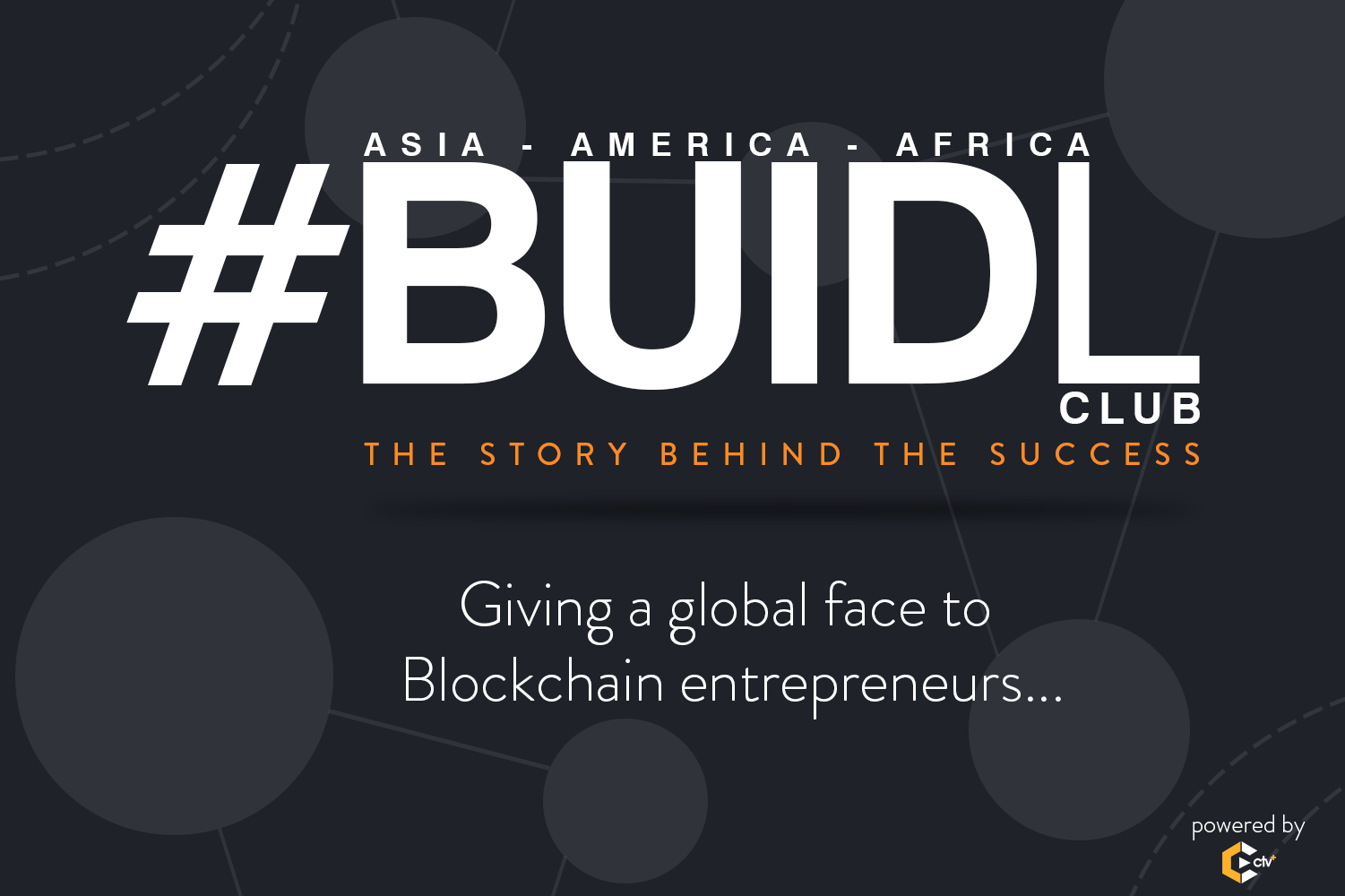 Over the past two years, the interest in Blockchain on a global scale has skyrocketed. It currently is been view by many as a next-generation solution for both recently discovered and long standing problems as relates to technology and in almost all sectors of the global economy with particular attention in the financial sector.
Because of the tested Prowess of the Blockchain, a lot of weight have been thrown behind supporting the decade old invention. Among many, a few supporters of the next big thing in the tech world are the Government leaders, Industry Bigwigs and a few All-out risk takers who I like to address as the ambitious entrepreneurs – who have given influential endorsements, financial support and further research into the dynamics of the Blockchain respectively.
As a way of reminder, Blockchain was originally developed solely to hold and transact a digital asset- Bitcoin.
Now moving further beyond the Bitcoin saga and bubble, Blockchain, in the past few years, has been used in a broader and more revealing sense. Its ability to offer solutions in various areas of human activities has not only been a plus to it, but has also taken discovery in the IT Industry to a whole new level. It is about time we took a critical look at the brains behind the blockchain projects that have seen the light of day.
There has been a recent upsurge in the demand for people with any form of Blockchain skills, as reported by Upwork; a world leading freelance exchange platform. This is no news as Blockchain provides an whole new area of focus for future tech professionals.
However, in recent times, hypes and various schemes have contributed to the low rate of economic inclusion and mass adoption of the Technology in many geographical areas- areas with optimum use cases. Thus with recent influx of Blockchain projects, only projects with the best tokenomics, strategies and total commitment from the part of the project team are sure to see the light of the day.
According to Ambisafe, only as at October 2017, over 86000 blockchain related projects were already on Github, more statistics were produced by Delloitte as it records that over 8603 new projects based on the blockchain had emerged since after bitcoin code was published in April of 2009.
More exciting news is that only about 8% of these projects manage to stay in operations one year down the line of launch. The need therefore to closely monitor and follow blockchain projects paying rapt attention to the founders and entrepreneurs to gain an insight to their driving force is key to driving mass adoption.
Success in this Industry, is often thought to be impossible or unattainable but guess what, it only takes a meticulous team- built with dedication and full of technical know how to achieve the unimaginable and create a lasting impression on the universe.
#BUIDL CLUB was born out of passion for BLOCKCHAIN ADOPTION and the need to show appreciation to the Entrepreneurs in the space, both locally and globally. We are poised towards revealing and making a global statement for the African, American and Asian Entrepreneur in Blockchain.
The Blockchain Ecosystem
On this note, I call on all leading Stakehodlers in the space to show great appreciation to the geniuses behind numerous blockchain projects that have made life a lot more easier for us enthusiasts. In the coming series of the #BUIDL CLUB, we shall be revealing the various Entrepreneurs in the space; their success stories and their contribution in to the ecosystem.
Click to be a part of #BUIDL CLUB. Send us a few details about your self, your project and its impact on your immediate environment!
#BUIDL CLUB- giving a global face to blockchain entrepreneurs
Facebook's Libra Project White Paper Is Officially Out: Pushes for the Internet of Money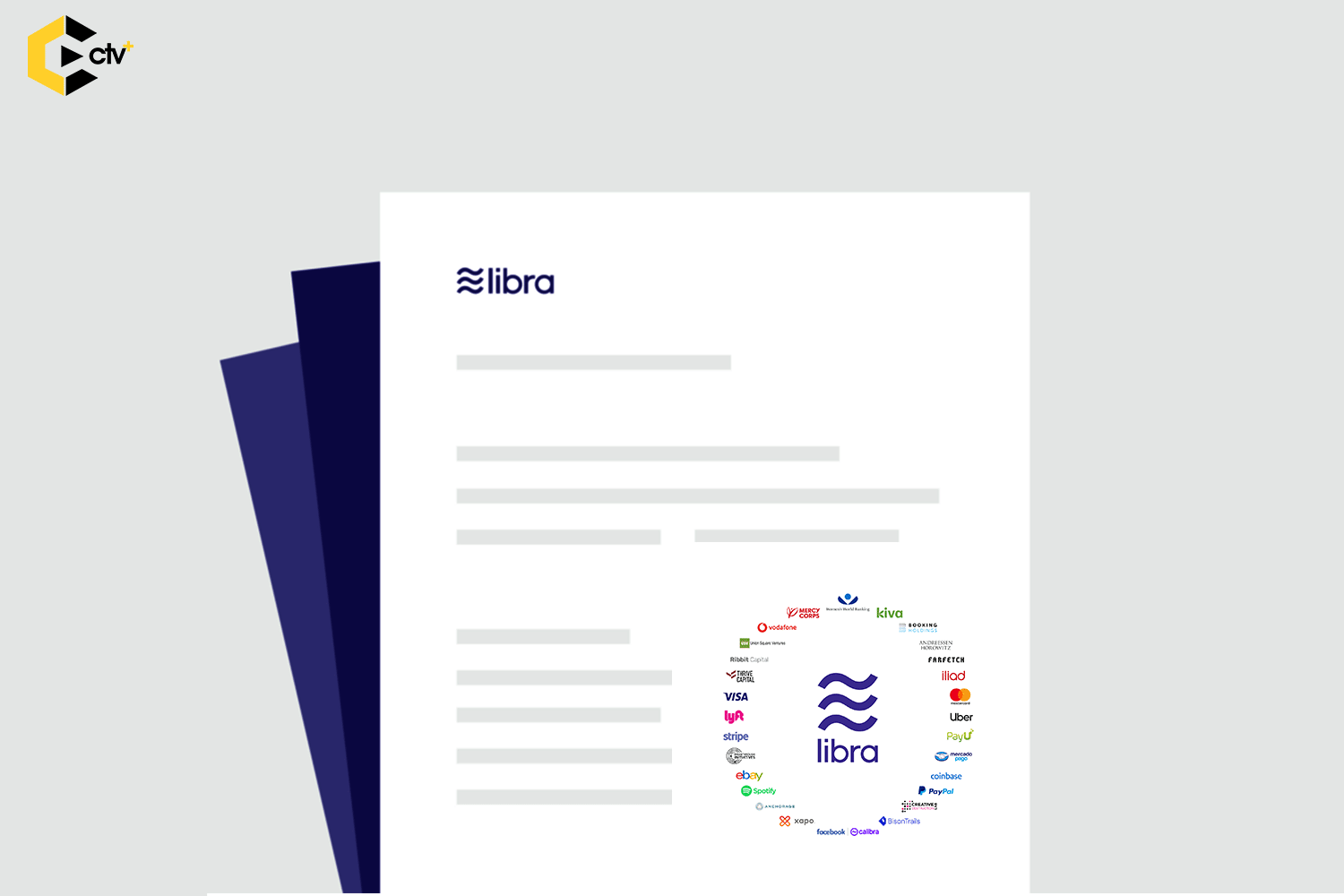 After months of speculation and a nonofficial statement from the Facebook team after the news break by Bloomberg reports on the rumoured cryptocurrency project secretly being worked, Facebook's Libra Project White Paper is officially out.
Facebook clearly outlines its mission and vision for the Switzerland registered project.
It's mission according to the whitepaper reads
"Libra's mission is to enable a simple global currency and financial infrastructure that empowers billions of people."
Facebook is clearly ready for another phase of its reign as a social media giant housing more than a quarter of the world's population. It is home to more than 2 billion users with its aggregated user base for WhatsApp, Instagram, Facebook and Messenger.
With the Libra's project cryptocurrency dubbed the Globalcoin, Facebook is going to have an impact in the cryptosphere coupled with the influence of the founding members such as Coinbase, Visa, Spotify, Mastercard, Uber, Paypal, and others who have invested about $10million each into the project.
Facebook wants to make Libra the evolution of Paypal with the wish that it will be simpler to establish, easier to use as a payment means with fewer transaction fees, more accessible to the unbanked, more flexible and durable through decentralisation.
In its Libra document, Facebook writes:
"Success will mean that a person working abroad has a fast and simple way to send money to family back home, and a college student can pay their rent as easily as they can buy a coffee."
Alongside Libra network, Facebook is also launching Calibra, a subsidiary company that will handle the transactions and protect users privacy. The goal of Calibra is "to provide financial services that will let people access and participate in the Libra network," and it will be readily available in Messenger and WhatsApp and also as a standalone app.
The control of the Libra network will not be solely Facebook's duty since it is decentralized to include all the 28 founding members. It is the association's duty commonly referred to as "Libra Association" to promote the open-sourced Libra blockchain and also sign up businesses to accept Libra for payment. It rests upon them to recruit more founding members as Facebook says it wants to reach 100 members before the official launch of Libra.
The unit of the Libra cryptocurrency is Libra just like the unit of a dollar is cent. Libra is represented by a three wavy horizontal line Unicode character ≋ like the dollar is represented by $ or the naira by #. The value of a Libra is meant to stay largely stable since it is a stable coin. Its stability will make it be a good medium of exchange, as merchants can be confident as they will be assured they won't be paid a Libra today that will be lesser than the amount tomorrow.