#BUIDL CLUB – THE STORY BEHIND THE SUCCESS
Blockchain Entrepreneurs- Are They Not Worth Celebrating?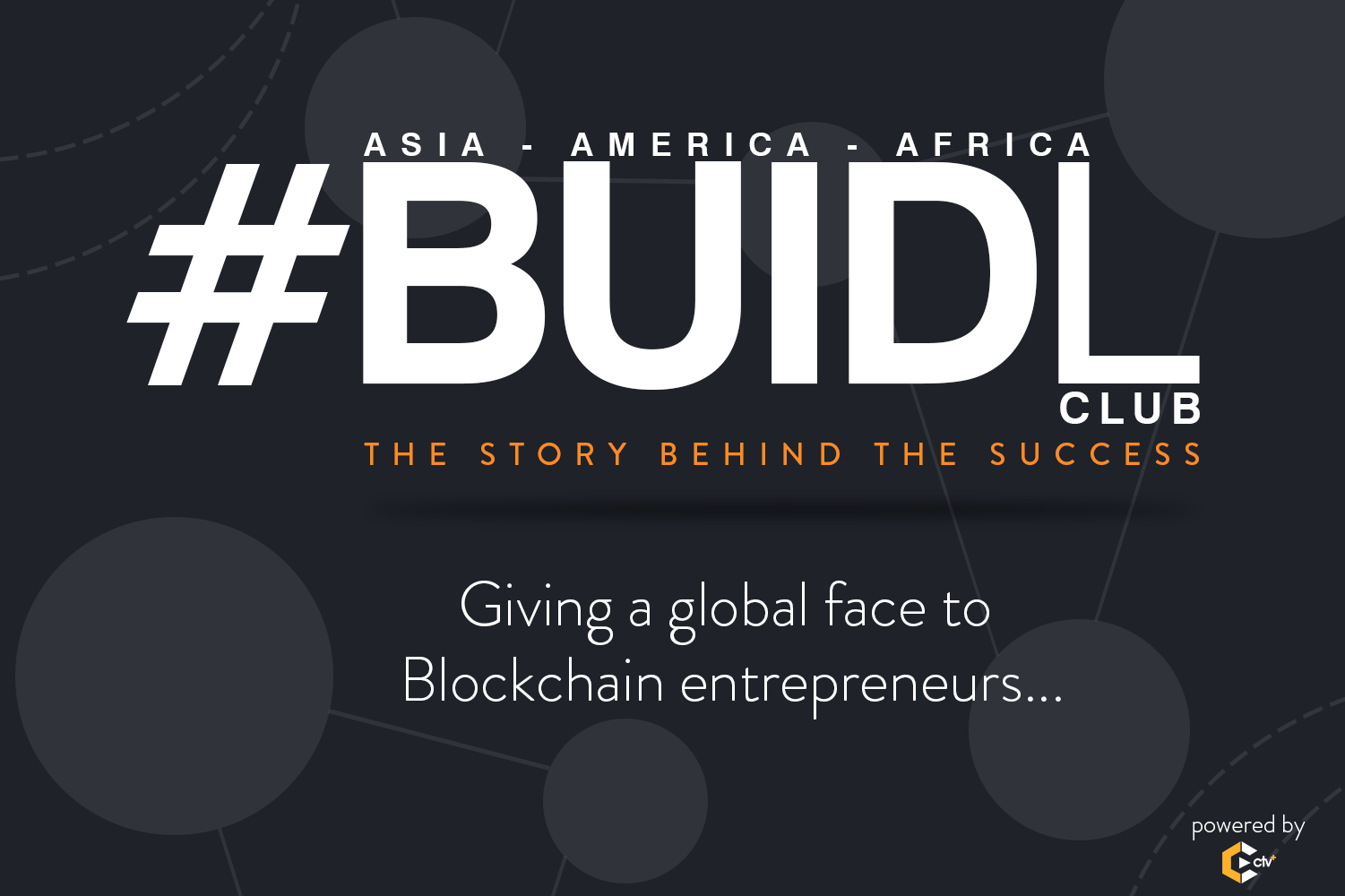 Over the past two years, the interest in Blockchain on a global scale has skyrocketed. It currently is been view by many as a next-generation solution for both recently discovered and long standing problems as relates to technology and in almost all sectors of the global economy with particular attention in the financial sector.
Because of the tested Prowess of the Blockchain, a lot of weight have been thrown behind supporting the decade old invention. Among many, a few supporters of the next big thing in the tech world are the Government leaders, Industry Bigwigs and a few All-out risk takers who I like to address as the ambitious entrepreneurs – who have given influential endorsements, financial support and further research into the dynamics of the Blockchain respectively.
As a way of reminder, Blockchain was originally developed solely to hold and transact a digital asset- Bitcoin.
Now moving further beyond the Bitcoin saga and bubble, Blockchain, in the past few years, has been used in a broader and more revealing sense. Its ability to offer solutions in various areas of human activities has not only been a plus to it, but has also taken discovery in the IT Industry to a whole new level. It is about time we took a critical look at the brains behind the blockchain projects that have seen the light of day.
There has been a recent upsurge in the demand for people with any form of Blockchain skills, as reported by Upwork; a world leading freelance exchange platform. This is no news as Blockchain provides an whole new area of focus for future tech professionals.
However, in recent times, hypes and various schemes have contributed to the low rate of economic inclusion and mass adoption of the Technology in many geographical areas- areas with optimum use cases. Thus with recent influx of Blockchain projects, only projects with the best tokenomics, strategies and total commitment from the part of the project team are sure to see the light of the day.
According to Ambisafe, only as at October 2017, over 86000 blockchain related projects were already on Github, more statistics were produced by Delloitte as it records that over 8603 new projects based on the blockchain had emerged since after bitcoin code was published in April of 2009.
More exciting news is that only about 8% of these projects manage to stay in operations one year down the line of launch. The need therefore to closely monitor and follow blockchain projects paying rapt attention to the founders and entrepreneurs to gain an insight to their driving force is key to driving mass adoption.
Success in this Industry, is often thought to be impossible or unattainable but guess what, it only takes a meticulous team- built with dedication and full of technical know how to achieve the unimaginable and create a lasting impression on the universe.
#BUIDL CLUB was born out of passion for BLOCKCHAIN ADOPTION and the need to show appreciation to the Entrepreneurs in the space, both locally and globally. We are poised towards revealing and making a global statement for the African, American and Asian Entrepreneur in Blockchain.
The Blockchain Ecosystem
On this note, I call on all leading Stakehodlers in the space to show great appreciation to the geniuses behind numerous blockchain projects that have made life a lot more easier for us enthusiasts. In the coming series of the #BUIDL CLUB, we shall be revealing the various Entrepreneurs in the space; their success stories and their contribution in to the ecosystem.
Click to be a part of #BUIDL CLUB. Send us a few details about your self, your project and its impact on your immediate environment!
#BUIDL CLUB- giving a global face to blockchain entrepreneurs
Bitcoin Pizza Day, We've Come a Long Way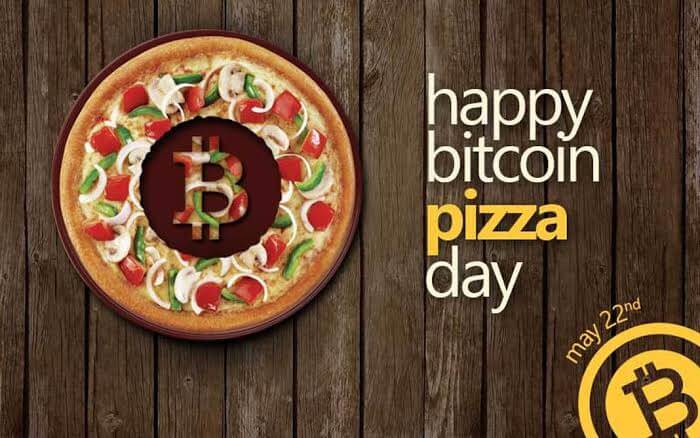 Pizza is well known all over the world the juicy cheesy meal has won many a heart. Bitcoin, on the other hand, is also breaking boundaries. The story of Bitcoin Pizza Day begins on May 22, 2010. It isn't just a story of how one man bought a pizza for 10000 Bitcoin, it is a story of Bitcoin adoption.
Nine years ago, Laszlo Hanyecz traded 10,000 BTC for Pizza and has since been known as the Bitcoin Pizza guy. At that time one BTC was less than a dollar, but today, it is worth over a $7,000. Laszlo Hanyecz had announced on the bitcointalk forum that he was willing to pay 10,000 Bitcoins for the delivery of two Papa John's pizzas. He wrote on the platform,
"I'll pay 10,000 bitcoins for a couple of pizzas.. like maybe 2 large ones so I have some left over for the next day."
At that time, all Hanyecz, a software engineer from Florida wanted was to get Pizza in exchange of BTC. Pretty soon, a British man took up Hanyecz's offer. He offered to get the two pizzas for him at the price of $25 a piece. It was quite a bargain because at that time 10,000 Bitcoins were worth around $41. Nine months after exchanging his BTC for Pizza, Bitcoin became equal with the U.S. dollar, which means the two pizzas were now worth $10,000. Today, the price of one BTC is worth $7918.69 as at the time of writing.
While it is easy to make speculations as to why Hanyecz was willing to part with his digital currencies for Pizza, we cannot deny that he has made a contribution to adoption. It is important to note that the Bitcoin Pizza story is the first known real-world bitcoin transaction. Hanyecz claims that buying the pizza helped legitimize BTC. And although he doesn't think about how wealthy he could have been if he had held onto his coins he doesn't regret it. He claims that he is proud to have been a backer of Bitcoin and a proponent of its use in the real world.  
Today, Bitcoin use has exceed pizza purchase. Bitcoin and other altcoins can be used for varied purposes. A lot of businesses have adopted digital currencies as a means of transacting since the Bitcoin boom of 2017. You can now purchase a house with bitcoin and even receive your salary in Bitcoin. Today, May 22 has been named Bitcoin Pizza Day. In celebration of the day, crypto companies such as Huobi are celebrating Bitcoin pizza day with special offerings for their users.
Can you spend 10,000 BTC on Pizza? Share your thoughts with us in the comment section below.