BTSE Launches BTSE Debit Card
BTSE has started the launch of its debit card since 16th June, 2020 in various countries and online communities. The global launch event is set for 23rd June, 2020.
The card comes with a lot of features so interesting that it was tagged "skip the Bank with the BTSE card" on their official blog post. The features were listed and it will be imperative to consider some of them.

Users can fund the BTSE card without a bank account. Unlike bank debit cards, where users has to deposit money into their bank accounts in order to spend and have to own an account with local banks to get their cards, with the BTSE debit MasterCard, users can fund without necessarily having a bank account. It can be funded with either cryptocurrency or fiat.
The BTSE card can be used for payments anywhere in the world where MasterCard is accepted. There are no limitations to it by the virtue of location or national borders as long as there is ATM where it can be used. The card could be used to pay over 53 million merchants worldwide according to the release by BTSE.

Users can spend and withdraw as much as $5,000 from ATMs in a day with the BTSE card. It gives more room for spending unlike the local banks debit cards that have strict limits. Up to $250,000 can be spent in a month with the BTSE card. Users can withdraw with the card at over one million ATMs worldwide.

Users also enjoy cashbacks as well whenever they make purchases; they get bitcoins. There is zero percent (0%) fees on all transactions as well with the BTSE card.
With the fast growth of crypto companies like BTSE, it could be said that the revolution in the financial space is imminent because digital assets will soon take over the local currencies. The emergence of this card that can store crypto and fiat will speed up crypto adoption. We even have bitcoin ATMs already; beyond reasonable doubt, crypto is the future of money.
https://www.btse.com/en/debit-card/
Popular Malaysian Thespian Pleads Guilty to a $50,000 Crpyto Assets Theft Claim By His Producer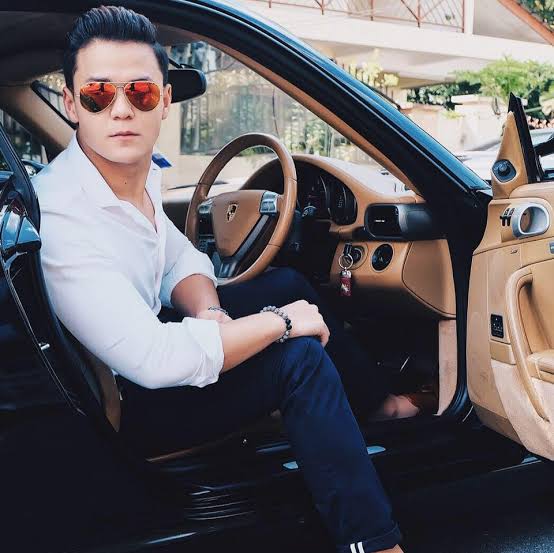 Few days ago, it was revealed by a Malaysian local media that a Malaysian actor, Mas Khan, was sentenced to 26 months imprisonment with an option of $4,000 as fine for robbing his executive producer of a whopping $50,000 worth of cryptocurrency.
Mas Khan, who played a significant role in a  widespread local movie dubbed Abang Long Fadil 2, looted his producers' wallet twice very early March 7 2019, after gaining access to his private keys. 
The first plundering saw Khan emptying approximately $14,000 worth of Cryptocurrency from his executive producer. On another day, a sizeable sum of about $36,000 was evacuated by Khan from Datuk A. Aida, his producer.
What is not clear, at the moment, is the exact amount that the Abang Long Fadil 2 Actor appropriated.
The crypto appropriation was carried out very close to Kuala Lumpur in the high class district of Taman Ukay Perdana.
Khan pleaded guilty in the court of first instance after initially not willing to do so. This fast-tracked his case as the magistrate sentenced Khan, christened Mas Hidzhir Khan bin Mas Fadzillah Khan, to one year imprisonment or £1600 for the first count. Khan was sentenced to 14 months in jail or $2,300 as fine for the second count. The section of the Malaysian law under which Khan was sentenced provides for a maximum prison term of seven years or fine or both.