British Pound-Backed Stablecoin to be launched in the London Block Exchange
LBX CEO Benjamin Dives
Driving adoption of cryptocurrency in any economic state is not as easy as it sounds. With the recent state of things happening in the space a lot of kudos would have to be given to LBX for such huge step it is taking in launching the first ever Pound-backed Cryptocurrency.
The London Block Exchange has most recently made known her intentions to launch the LBXPeg which is also known as "stablecoin". In a recently published article by  Business Insider on the 29th of September 2018, the said Exchange was permitted by their banking partner to move forward with the project.  This would be backed by UK's Sterling reserves with one-for-one ratio and held in an account at the third party bank.
LBX's latest plans are fueled by the high activity rate and interests in "stablecoins." These are cryptocurrencies where the price is pegged to real-world assets, usually the dollar like in the case of the Tether. This simply is to give cryptocurrencies what is called price stability of a mainstream currency while also still retaining their compatibility and digital nature.
Benjamin Dives, with the help of a Professional Accounting company, plans to introduce auditing of the UK Sterling reserves as part of ways to ensure transparency. In his speech, Dives showed great confidence in the LBXPeg Stablecoin and assured that minting of the token would be in ten days.
Amongst the 50 stable coins, LBXPeg is proud to be the first coin pegged to the British pound and this affords it specific regional advatages over existing stablecoins . In addition, the use case of the new cryptopound would be for OTC trades in the london market and also in commonwealth exchanges where there do not have fiat banking and then securities token who want to pay dividends in a cryptopound.
Report: EOS Loses 400,000 EOS Due to Security Glitches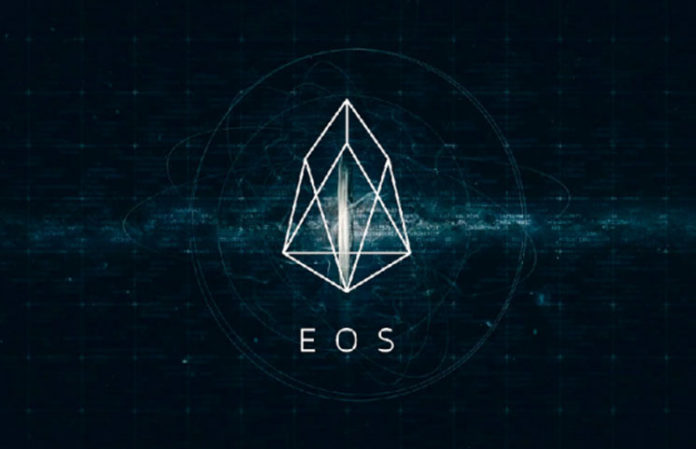 The crypto market has been bearish for some time now and a lot of tokens have had their fair share of dips. Likewise, EOS has also experienced quite a dip. However, it may seem that EOS is not suffering losses from the bearish market alone but has also experienced significant losses due to some security glitches. These issues have led to the loss of 400,000 EOS which is about $200,000, at the time of writing.
However, a report from Peckshield revealed that EOS ecosystem has been suffering from some security glitches. There were many loopholes at the early stages of the dApp ecosystem right from its launch in June as it took awhile for the system to go live. EOS, however, made a fast growth in the blockchain market attracting billions of dollars worth of investment as well as building over 200 dApps and carrying out as much as 600 million transactions.
Despite the numbers that EOS was cashing in, it had underlying problems. For one, its security issues can be traced back as far as July when a dApp, Werewolf game fell victim to an overflow attack.  EOS also had a very large number of gaming apps launched on its platform. The platform is popularly known 'ETHEREUM KILLER' recorded $1 million in august ABOUT $360,00 more than the drops of Ethereum. However, more attacks s
One of the gaming dApps on  EOS, EOSBet was faced with a RAM devour problem in August. The report, however, reveals that as time goes on, more attacks are likely to occur "due to the negligence of dApp developers." The report also reveals that most of the glitches the EOS ecosystem suffered from after November were loopholes that weren't addressed earlier in the ecosystem.
Also, the report unveiled that while the EOS blockchain ecosystem boasts of 200 dApps and more than 500,000 users, only 180,000 are active out of 500,000 accounts. The report states that while 120,000 are group control accounts active users on the platform are less than implied as there are more than 200,000 silent accounts.
However some researchers such as Guo Yonggang believe the attacks may be from external forces not related to the blockchain itself, he suggests cyberattack groups. However, the report noted that "The better way is for developers to build their own early warning platform. The benefit is that it can be implemented. Monitoring, as soon as the alarm sounds, immediately turn the game off."
What do you think about the security glitches in the EOS ecosystem? Share your opinion with us in the comment section below.
Image credit: Pixabay
Disclaimer:
The Information provided on the website is designed to provide helpful information regarding cryptocurrency subjects. The content is not meant to be used, nor should it be used as a basis, foundational knowledge or prerequisite for decision making regards trading. Always do your own research and due diligence before placing a trade. We are not liable for any outcome based on any content found on the site.