Bringing the Blockchain Technology to the Legal Sector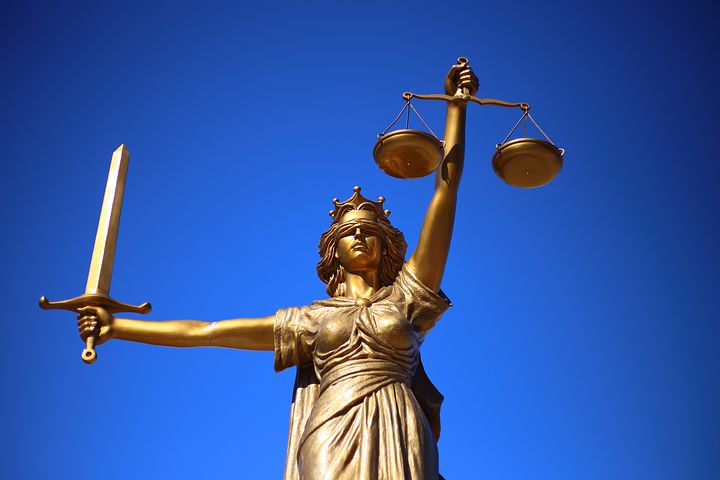 The Blockchain technology has the potential to be a transformative agent across diverse industries. The blockchain offers immutability, transparency and is a distributed and shared ledger that accommodates the storage of information. This makes it a choice for most industries constantly in need for a better means and technology as opposed to their way of doing things. But one industry that doesn't pop into your mind when you think of high tech will be the legal sector. Paper work seems to be synonymous with the legal profession however, the blockchain technology can be a transformative agency for the legal sector in Africa.
The world is already leaning towards change as there exist a Global Legal Blockchain Consortium  with the aim of standardizing and promoting the adoption of the technology. But what about Africa in general and Nigeria in particular. During an interview on "Inside Blockchain" at the Cryptotvplus studio, Senator Ihenyen, a partner at Infusion Lawyers, a digital law firm that helps innovators in Africa protect their intellectual property. He was discussing on the topic, "how the blockchain technology will revolutionise law."
Considering the numerous challenges facing the legal system in Nigeria, a newer, better and more sophisticated way of doing things will surely turn things around. Senator explained why the law is slow saying,
"the law should regulate competing interest of the society. The law should bring about about law and order. There should be orderliness and some level of predictability about people's rights, liabilities and actions. What the law is facing right now is a lot of challenges and it is trying to meet up with the realities of our time. Especially with the disruptive technology you hear about everywhere. We talk about digital currencies for instance, digital age (the age of e-commerce), and the law is supposed to catch up with these. It is a big struggle for the law.
Counterfeiting
The legal sector is constantly struggling in many sectors, what can the blockchain technology do to bring the legal sector up to par with its shortcomings? The blockchain technology and its transparency is well suited for supply chain management. The National Agency for Food and Drug Administration and Control (NAFDAC) is constantly battling counterfeit drugs. Recently some major pharmaceutical companies in Nigeria were shut down because of evidences that was revealed by investigative journalism that revealed that codinene was been sold illegally. With the use of the blockchain technology, drugs can be tracked from manufacturer to patient and this can help curb counterfeit drugs as if a counterfeit drug is discovered, not is easy to trace its source.
Land Registry
Determining the real owner of a landed property can sometimes prove to be difficult because of the bulky paperwork involved.  Senator described the African Land registry system as "terrible". He goes on to say that, "Over 60% of litigations today are land related issues." He explained further, "Right now we use an analogue system. If I do an assignment of a property in Lekki to Party today and tomorrow I do the same thing to Party B. They would not be able to trace it immediately. But, when you have a land registry system on the blockchain, they will be able yo use the blockchain to record the title owners name, address and history of the property." This would prevent a lot of court cases that tend to drag on for years. He talked about how Ghana was using Bitland, a blockchain land registry platform to revolutionise land ownership in the country.
Smart Contracts
Nigeria still depend largely on an analogue system ridden with paperworks requiring a significant amount of time to accomplish all that is needed for a binding legal agreement. The  blockchain can change this into a digital process called 'smart contracts'. Senator affirms, "Smart contracts can enable transactions verification". This means that smart contracts can be built on the blockchain and executed between stakeholder involved without having to go through rigorous paper works.
Intellectual Property
The law is in a constant struggle when it comes to intellectual property protection, infringement especially in the digital age. Protecting images, audio, and video files, designs and symbols, efforts of artists and musicians keep proving difficult as most their works get used without their permission and profits do not get to them. Senator used "content ID" from YouTube as an example. He explained that it was a means of protecting an original song every time a cover is made.
As technology advances, so does the question of security. Smart contracts makes it easy to protect your intellectual property across borders. When this technology will be adopted in the Nigerian legal sector, we cannot say. Nigerian lawmakers have remained silent on the tecnology since its mention in the National Assembly early this year.
What do you think about adopting the blockchain in the legal sector? Share your opinion with us in the comment section below.
Image credit: Pixabay
Disclaimer:
The Information provided on the website is designed to provide helpful information regarding cryptocurrency subjects. The content is not meant to be used, nor should it be used as a basis, foundational knowledge or prerequisite for decision making regards trading. Always do your own research and due diligence before placing a trade. We are not liable for any outcome based on any content found on the site.
Block.one Offers Early Backers a 6567% ROI Buyout Option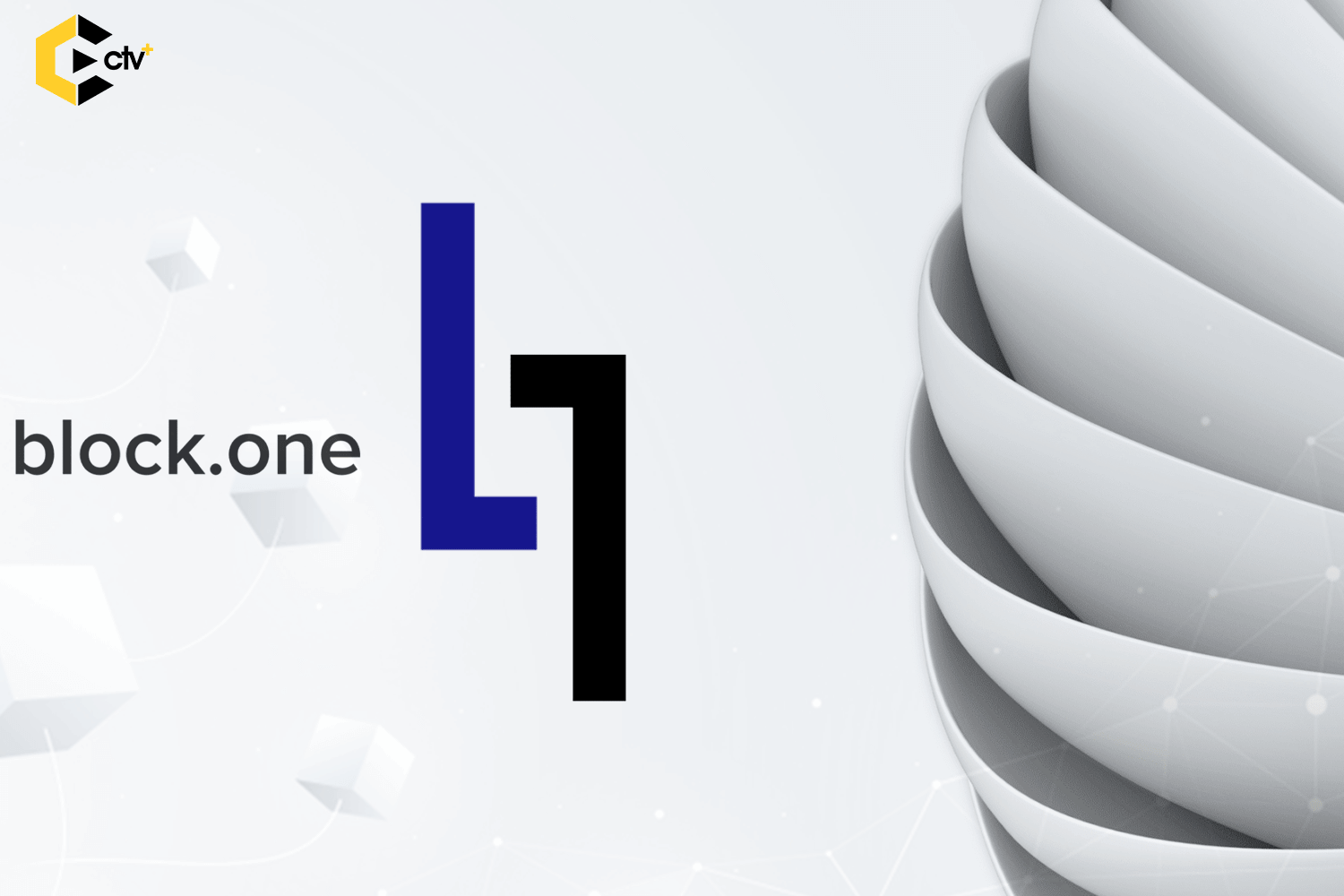 Block.one, the Cayman Islands-registered firm which is behind the world's largest ICO till date, $4 billion EOS software has recently sent out an email to early backers stating its intention to buy back some portion of its shares giving them a whopping 6567% ROI in less than 3 years according to a Bloomberg report.
In July of 2018, billionaire investor Peter Thiel invested into Block.one joining the like of Alan Howard and Louis Baycon who were early backers of the startup since 2017. These investors are faced with the mouthwatering option of either liquidating their shares of the company and cashing out huge gains or remaining with them.
Block.one in a March 19 e-mail to shareholders seeks to rein in external ownership of its equity by offering a $1,500 per share as compared to the $22 per share seed round. When asked about this move, a spokeswoman of the company merely said the company intends to use proceeds it generated from token sales to expand its resources while building its business strong clearly dodging the main question asked.
According to an email circulated to its investors, by February 2019, Block.one was valued at $3 billion as compared to $40 million during its seed round in 2017. And unaware to most of the public, it holds as much as $2.2 billion in U.S. government bonds as compared to the jurisdiction it is registered in the Cayman Islands.
Block.one had faced serious criticisms from industry stakeholders with many labeling it a shady enterprise that certainly didn't need as much as $4 billion to launch a decentralized software. One of such critics is Richard Burton, San Francisco-based founder of Balance.io, a blockchain company that designs applications for open source financial products, he has once said
They designed a very clever mechanism to hoover up as much capital as possible,
He continued by saying,
Bitcoin was started on a shoestring and Ethereum raised just a few million dollars, which goes to show you don't need anything like the money Block.one raised to launch and scale a successful network. It should be beholden on them to explain why they needed that much and what they are doing with it.
Brendan Blumer, the young CEO of Block.one however disagrees with such critics as he made his stance known in a Bloomberg interview in November of 2018, saying
too much transparency into everything that we are doing on an ongoing basis can actually take away a lot of the competitive advantage when we're trying to put out new types of technology
clearly knocking off the argument of critics who demand squeaky clean transparency after raising so many funds.
When asked if they were willing to take up the buyback offer, Bacon and Howard declined to comment while Thiel ignored numerous messages sent to him privately, sources reported. On the other hand, early backer, Christian Angermayer made his stance known. He had this to say,
Block.one is one of the most promising and best-positioned companies in the blockchain industry, and its success story is just beginning,
Recall that Mike Novogratz had earlier liquidated his stakes in the firm and realizing as much as 123% in returns valued at up to $71.2 million in the transaction.
Although Block.one which holds up to 140,000 units of bitcoin as assets, cited extreme volatility as a major factor that impacted its valuation clearly halving its holdings valued at around $1 billion, which has since been recovered in the recent bitcoin really, it is looking promising and sure has the likes of Peter Thiel happy at any of the option it decides to pursue.