Bolt secures first ever African Partnership for Cryptocurrency Education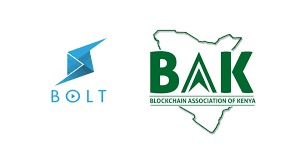 Bolt– a mobile entertainment company based in Germany, has recently partnered with Blockchain Association of Kenya for cryptocurrency education. this partnership seeks to bring  more awareness (education) about blockchain to the people of Kenya.
Bolt is a mobile only entertainment service which seeks to reward over 6 billion people for content creation. The company offers live channels, videos and games. With bolt, users can either stream content in-browers or download via the mobile apps on Playstore and Appstore.
Following the partnership with the Blockchain Association of Kenya, Kenya becomes the first country in Africa to be on the Bolt platform. One of the major reasons for this partnership is to foster Cryptocurrency Education within the country.
According to Michael Kimani, who is the Chairman of Blockchain Association of Kenya, "Education is a core theme in our 2019 strategy. We want to make an impact on how our young Kenyans can harness the Potential of Blockchain and address some of the Challenges of youth unemployment facing Kenya today"
With this great feat, the Blockchain community in Nigeria looks forward to a possible integration as part of this laudable project.
PO8 Tokenizes Underwater Artifacts in Bahamas – Says Africa can be next
With the assistance of the blockchain, P08 aims to utilise new maritime technologies, artificial intelligence and robotics to recovering lost cultural heritages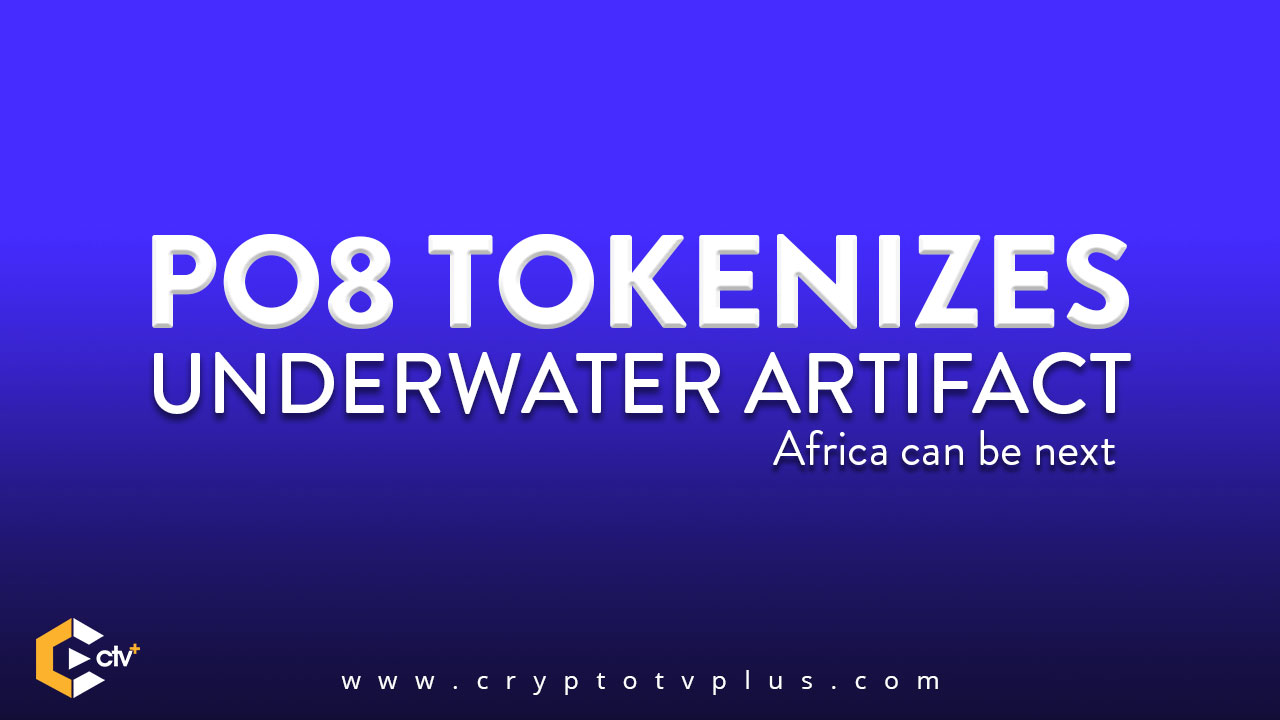 The treasures hidden under the sea will likely remain undiscovered if we all focus on the surface world. However, Bahamas based blockchain company, P08 is changing the underwater narrative as it is creating blockchain solutions to aid in underwater archaeology. The company aims to make marine archaeology accessible through its decentralized applications (DApps).
With the assistance of the blockchain, P08 aims to utilise new maritime technologies, artificial intelligence and robotics to recovering lost cultural heritages that have been shipwrecked in Africa, the Caribbean islands, and other countries. Basically, it's a decentralised, secure and transparent form of underwater treasure hunting.
PO8 CEO Matthew Arnett and co-founder and COO Raul Vasquez plan to help African nations benefit from the tokenization of newly recovered underwater artifacts. It plans to utilise the blockchain technology and Non-Fungible Tokens (NFTs) to monetize the ownership of $100B dollars worth of sunken artifacts in Bahamian waters.
OWNERSHIP RIGHTS HANDED TO TOKEN HOLDERS
P08 will transfer the ownership rights of any recovered artefact with its economic value into a digital title. However, the recovered items will be kept in the custody of the PO8 Museum Foundation to be preserved and exhibited. It took 18 months for PO8 to assemble its team of marine archaeology and tech, a Dream Team of sort. Included in this team are Dr. David Gallo, TITANIC expedition; Mr. Claudio Bonifacio Shipwreck researcher and author; Troy Launay, member of the Apollo F-1 engines recovery team and Evan Kovacs, a professional underwater photographer.
PO8 aims to be a force to be renown with in the Caribbean Islands, Africa and the world at large. The tech company aims to impact the Bahamas first through the provision of local jobs in marine habitat protection, tech and tourism. Vasquez explained how the company aims to build resources in the African continent saying, "This is the retooling of professionals from downtrend industries to servicing new tech industries launching in Africa…We welcome the opportunity to join arms with local governments to promote sustainability and capacity building through underutilized resources. Entire populations stand to benefit."
The company also aims to create its first Archeological Treasure and Maritime Museum By restoring artifacts discovered from its shipwreck sites. PO8 recently received the 2018 Creative Business Cup Award at Demand Solutions in Santiago, Chile from the Inter-American Development Bank (IDB).
P08 is currently running its Security Token Offering. For more information on how to get involved or to inquire about its STO, visit https://po8.io/