Blocktech Women Conference 2019- Showcasing Africa's Women In Blockchain
There has never been a conference like this! Women are taking the center stage in the blockchain industry all across the Atlantic and back home in Africa, be a part of this fully loaded Educative series.
Blocktech Women Conference-2019 -the first female-driven blockchain conference in Africa built to reposition the mindsets of all female players in the blockchain industry has been put together by the Blockchain Association of Ladies BAL. It has never been this big and it would be held on Friday, 12th April 2019 at Virginrose Resorts, Victoria Island, 8 am prompt.
The Blocktech Women Conference 2019
The Conference is billed to educate and train attendees on various aspects of blockchain technology; Women And Blockchain, Digital Assets
Trading, Blockchain In Public & Private Sector, Blockchain In Supply Chain, Blockchain Application Programming & Coding, Personal & Business Branding, among others. Attendance is free for all and open to both males and females.
The above-listed wealth of information will be delivered by are our renowned speakers; Reggie Middleton, Founder, Disruptor-in-chief and CEO of Veritaseum (USA), Lorna M.Johnson, CFO at Advanced Family Care Medical Group Inc (USA), Alakanani Itireleng, Founder at Satoshi Centre (Botswana), Genevieve Leveille, Founder at AgriLedger (Jersey), Maureen L. Murat, Principal at Crowdie Advisors (USA), Linus Kingdom, Managing Editor at eBlockbuzz (Nigeria), Heaven Bereket, Founder at Bambino Foundation (Sweden), Lindsay Nuon, CEO at Women of Color In Blockchain (USA),Lucky Uwakwe, CEO at SABI Exchange (Nigeria), Doris Ojuederie, Founder at Blockchain African Ladies (Nigeria), Nathaniel Luz, Executive Director at Cheetah Africa (Nigeria), Faith Obafemi, Blockchain Lawyer (Nigeria), among others.
That's not all. The Veritaseum (USA) representatives will be on the ground at the Conference to train attendees on trading digital GOLD via the Blockchain. To get the training started, Veritaseum will be distributing about $17,000 worth of its VeGold asset to attendees who had already completed their KYC verification on the VeGold trading platform; https://dapp.veritaseum.com.
This freebie serves as support to the African woman. However, it is important for prospective attendees to get their KYC done and approved prior to the event to avoid unforeseen inconveniences. Queries about KYC Verification should be sent to https://t.me/joinchat/EytLU00P2FaVJTJ2sgApuQ
We are also pleased to inform you that representatives of SisiBox Period Subscription Package will be distributing 50 packs of their Combo Sanitary packs to 50 attendees at the Conference. SisiBox Lady Sanitary is designed to provide quality anion sanitary napkins for women at the lowest cost possible via the Blockchain technology while raising financially empowered and entrepreneurial driven ladies in the continent and beyond.
To qualify for the free Sanitary packs, prospective attendees are required to register via the link below and thereafter give out their personal link to friends for registration: https://sisibox.com/blockwoman. The top 50 attendees with the highest referrals will each receive the SisiBox Combo Female Sanitary.
The 2019 Blocktech Women Conference team will be waiting to welcome you at Virginrose Resorts, Victoria Island, Lagos on April 12, 2019.
Contact: Doris Ojuederis, Senior Convener, Blocktech Women Conference +2348095973066 – doris@blockchainladies.africa
What Coinbase Visa Supported Debit Cards Means for Mass Crypto Adoption Drive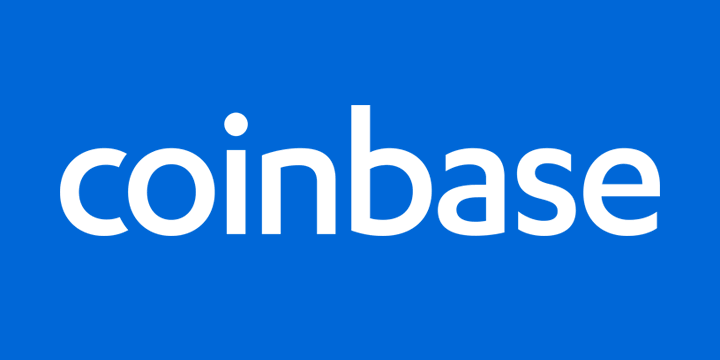 US cryptocurrency exchange company Coinbase has reportedly acquired the principal membership status of financial services giant, Visa to issue visa supported debit cards to users.
The membership status was officially granted to the exchange operator in December last year but revealed recently making Coinbase the first cryptocurrency company to be awarded such a membership. And having the power to issue debit cards for other firms including cryptocurrency firms.
This debit card will allow users to spend cryptocurrencies such as Bitcoin, Ether and XRP anywhere Visa is accepted. The principal membership status allows Coinbase to bypass middlemen that would normally make the use of the product costlier. As Feroz Zeeshan said, the "Direct membership allows us to take control of our issuing program"
Challenges using crypto for payments
Cryptocurrencies have been seeing increasing levels of interest globally both from ordinary citizens to corporations and governments. However the uniqueness cryptocurrency features, most especially its cross border nature that citizens of countries with unstable financial and monetary system appreciates deeply, the daily use of cryptocurrencies for minute expenditures has always been a challenge.
This challenges which are due to transactions done in isolation (without having to go through legacy financial systems) thus causing slow processing, the global level of appreciation of crypto's uniqueness, trust, transactional cost etc, has significantly impacted the growth in the use of cryptocurrency for daily engagements.
This was explicitly stated by the CEO of Coinbase UK, Zeeshan Feroz who said
"Your Bitcoin holdings have never been liquid because you have to sell them, you have to go through a process, withdraw the money, and then spend it. It's never been an instant, "Oh, I'll buy this cup of coffee with bitcoin,".
"What the card is trying to change is the mindset that crypto is tucked away, takes two days to access, and can actually now be spent in real time."
Though Coinbase has revealed the card will not be available for US users, it will be available for others such as users in 29 countries including Estonia, Denmark, France, Ireland, Italy etc. It opens up a whole new way of using digital currencies for daily expenditures. Below are some of the ways it will have impact on crypto adoption.
Super fast transactions
The membership status obtained by Coinbase allows it to issue cards that users can use and enjoy instant settlements.
With the swipe of the card, users will be able to pay with supported cryptocurrencies without having to first convert to their local currencies as is currently obtainable globally.
Convenience and accessibility
Cryptocurrencies are true global currencies yet, its global nature suffers certain setbacks. The ease and convenience of using cryptocurrency in foreign markets though possible is not as easy as it seems.
Though regional firms may offer easing services, the Coinbase debit cards awards users the ability make payments globally wherever Visa is supported. This affords users the ability to travel globally even without a bank account and be able to engage in commerce.
Distribution of card offering firms
With the principal membership status, other companies can issue debit cards through Coinbase. This helps to expand the ease of using cryptocurrency in retail transactions by companies in various regions globally.
Cryptocurrency started as an unknown technology but today, it represents a global multi-billion dollar industry growing at an impressive rate. However the limitations, crypto industry have created a name for itself. With various organizations pushing forth the global adoption of cryptocurrency, this current position of Coinbase points to a unique picture. Global cryptocurrency adoption is possible and near.