Blockchain African Ladies (BAL) calls for Scholarship Applications to the ConsenSys Academy & African Blockchain Alliance (ABA) Female Skills Acquisition Program.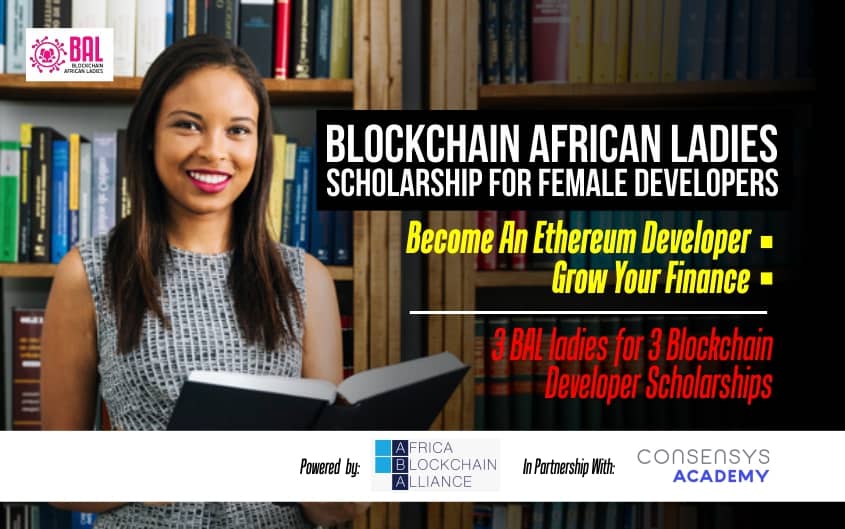 The African Blockchain Alliance (ABA) in partnership with ConsenSys Academy the Educational arm of the US Based Ethereum Blockchain firm ConsenSys has announced their collaborative effort in driving the adoption of blockchain technology by female gender via the Female Blockchain Skills Acquisition Program.
In fostering this, the Blockchain African Ladies has received scholarships to be given to its members. This initiative according to the partners is to build a pool of blockchain developers building creative solutions for the African continents.
According to a report published in 2018, the demand for Blockchain Developers has grown in a considerably 400% over the few years the Blockchain technology found a global interest and the lack of female developers working and building on the technology has been disturbing.
The Blockchain African Ladies is a non-profit blockchain educative forum which educates African ladies on the potential opportunities on the blockchain and how they can leverage the technology to change lives.
It should be noted a few weeks ago, in driving its mission; the Blockchain African Ladies had their conference in Lagos, Nigeria where significant issues in the blockchain industry were discussed upon. It also has an upcoming conference in Ghana.
The program is highlighted to benefit successful applicants by offering rates from $1,000 to $650 to be part of the program as well as bring representation to the continent.
Successful applicants will also enjoy a Mentorship & In-Person Sessions with international mentors from ConsenSys and the Ethereum Ecosystem as well as in several numbers of Cities in Africa.
Understanding how imperative practical demonstration of acquired talents is in building oneself, the African Blockchain Alliance will also offer job opportunities to the participant who successfully completes the program via its network of working relationship with global organizations, corporate and government. The program will also serve to successful participants certificates verifiable on the Ethereum Blockchain issued from the ConsenSys Academy using their certificate issuing platform the #Ethense.
Desiring to apply for the scholarship, applicants are expected to be Female Developers and must follow the below-stated steps:
Signup/Join BAL here
Join the BAL Telegram Community;
Apply here
Deadline for submission is May 1, 2019
Selected applicants will be contacted.
MoneyGram's New Time Remittance Technology backed by Visa not Ripple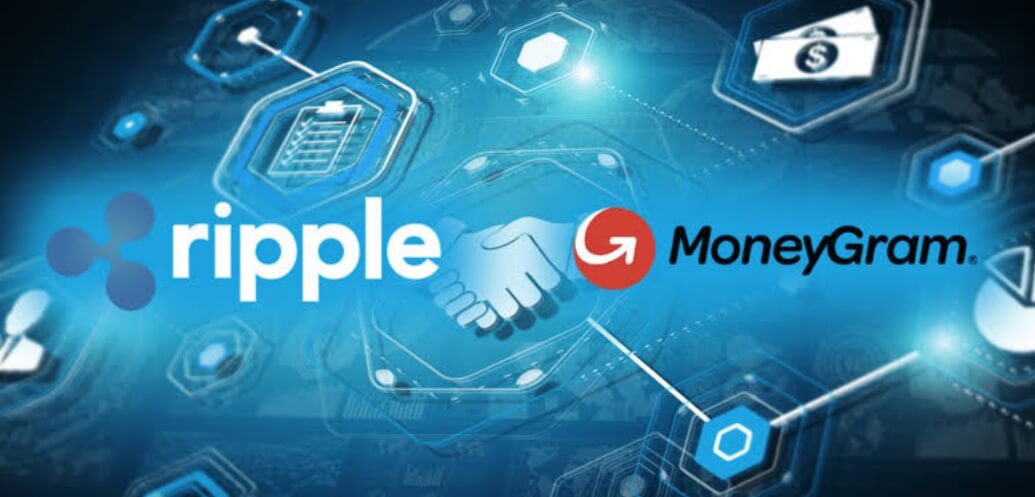 A new service introduced by remittance giant (MoneyGram) which allows users to send and receive money in real-time has been credited to visa and not the work of its blockchain-based partner (Ripple) in an announcement by representatives of the company.
The recently launched Fastsend, a new service which allows clients to send money in real-time to a phone number through a mobile application or dedicated website. While responding to enquiries from news sources about the latest concept, it was revealed to much surprise that MoneyGram did not make use of the technology of Ripple to achieve the latest product.
Do we need blockchain for real-time settlements?
MoneyGram Chief Operating Officer, Kamila Chytil informed news sources that FastSend makes use of Visa's Direct Original Credit Transaction to send funds to bank accounts making use of Debit card deposit which is clearly not blockchain-backed or related.
Without the need for DLT, the dedicated website and app make use of an open-source cloud-based microservices. Chytil further stated that although Ripple is not involved in the new product, the firm still makes use of Ripple's blockchain in other fields of the company.
Also, Chytil made mention of MoneyGram's continuous effort on how to utilize blockchain in areas where it could assist to solve data privacy and regulatory obligations via distributed ledger technology. In her remarks, she spoke highly of DLT technology and cryptocurrencies, stating that the firm believes blockchain to be the future of global cross border payments and transfer of money.
As MoneyGram continues to research on the multiple use cases in order to tap into Ripple's tools while integrating with the recent version of Ripple's service suit to introduce cash-out service to all network members.
It is worth noting that Ripple is gaining increased support and approval among financial institutions to provide them with its DLT services in Africa with the National Bank of Egypt joining its network, this has been seen as a welcome development as it would do well for the inward remittance within the region the Ripple Network.