Bitmama Does its First Live Trade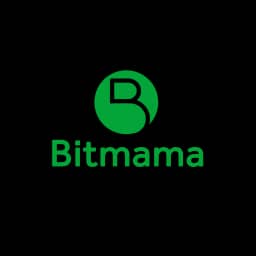 Bitmama is bringing New Year presents to your doorsteps. Ruth Iselema, the Founder of Bitmama announced that the exchange conducted its first live sale on the 22nd of December and is currently open to customers. The exchange will be offering its customers and traders the ability to buy and sell Bitcoins first, and then Ethereum and other digital currencies in Africa.

Bitmama is an exchange that will enable users to create their own wallets and purchase cryptocurrencies simply by connecting their wallets with their Bank Accounts, Credit or Debit cards, and mobile money accounts. All they have to do is input their bank verification number (BVN) to synchronize their account with the platform and the rest is history.

Verification and Security

To ensure users security, customers can enable their two-factor authentication using third-party apps like Authy or Google Authenticator to ensure data is safe. When you sign up, you provide an email address, your name and country of residence. Before you can buy cryptocurrency, the exchange has to verify your account. The verification form requires a full name, password and a phone number. Also, Bitmama assures customers that their credit and debit card information is not stored on the exchange server.

After verification, you can buy and sell cryptocurrencies worth up to 100,000 Naira using Paystack. For customers with a higher limit, Bitmama will be accepting direct deposits that will allow its users to purchase cryptos worth up to a max of 5 million Naira at once. This means that the exchange will carter for both small investors and big-time investors.

Bitmama Customer Support

The primary channel to reach Bitmama support is through email and its chatbot found on every page of the website (https://www.bitmama.io). A team of customer representatives is available to deliver a fast response to queries consistently by the minute, we believe 30 mins is a long time to attend to your needs. Also, Bitmama has its head office in Lagos, Nigeria and its team are working to ensure that Africa finds a lasting solution to its remittance, inflation, poverty, and lack of financial inclusion problems through Blockchain and Bitcoin.

You can follow Bitmama via Twitter, Facebook, Instagram and LinkedIn
Press Release
You Can't Regulate Crypto, You are doomed to fail, John McAfee tells the US Government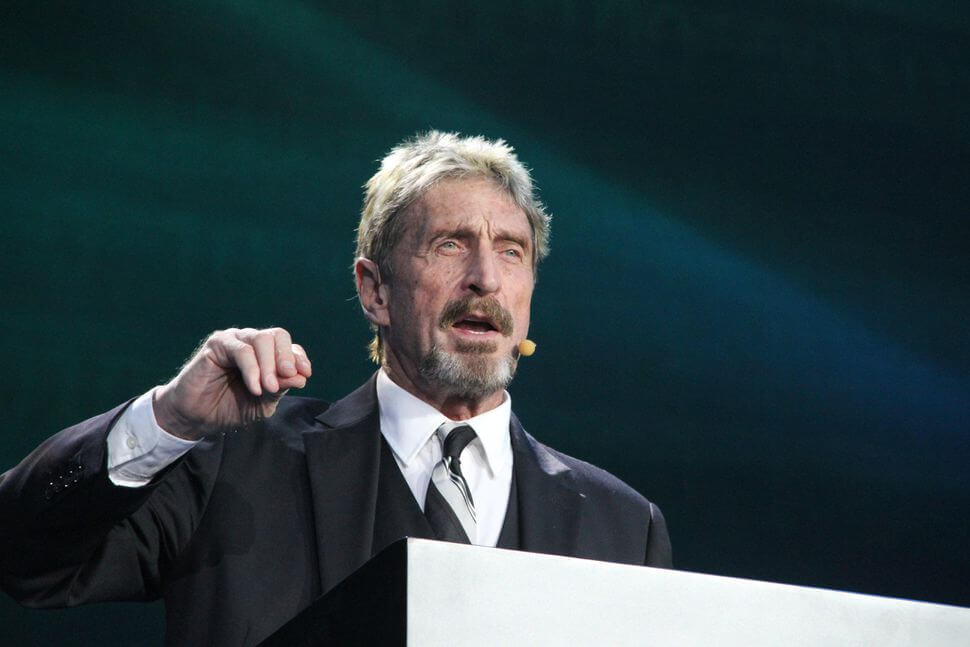 In a self made video posted on his personal twitter account, the creator of McAfee antivirus John McAfee has opened up on his opinion on government intervention in cryptocurrency and blockchain industry.
The doomed attempt to regulate crypto, and why it is doomed. pic.twitter.com/wd7hfiH4Ch

— John McAfee (@officialmcafee) July 12, 2019
In the Video, the strong and vocal crypto supporter made it known to the whole world that government intervention to regulate cryptocurrency is doomed to fail. He stressed that cryptocurrency is a private thing and that it is unwise for government to attempt to regulate it.
While comparing the government's history of regulating drugs to cryptocurrency, he said that regulations are designed to protect consumers and to make criminal activities more difficult. Regulations are to protect people from scams, schemes, coin artist and other bad actors. Giving an example, he pointed to the numerous fake twitter accounts impersonating him asking gullible people to send one BTC or half a BTC to an address and have five BTC sent back. And people do fall for these.
According to John, "anybody that stupid, you can't protect them". Eventually, we would need regulations to protect people from themselves. Continuing, he argued that you can't stop anyone from doing something to themselves in private. It is impossible, he concluded.
Coming back to Drugs and Regulations, the Cuban based crypto advocate said that the US has the greatest legislation and largest force to prevent drug uses and sale, but the country still remains one of the largest drug market on the planet in spite of all the government has done. The latest drug bust of a JP Morgan Container could testify to this.
Reiterating, he said, "you can't stop what someone does with their mind, body and money in private". Therefore as we are doing everything in crypto in our privacy, with our devices, then the government can't regulate crypto. Taking a swipe at the Politicians, he said "they do not understand it"
Concluding, he begged the politicians to "wake up".
John McAfee is currently in Cuba where he desires to run for the President of the United States in the forth coming elections. He has reported via twitter also of the government plans to apprehend him however, he has remained an open advocate for what cryptocurrency and blockchain mean to personal freedom. He aims to use the Presidential platform to tell the Americans and the world about Cryptocurrency and what it can do for every society.
With many voices including the US President and famous economist Nouriel Roubini coming to voice their issues with cryptocurrency, McAfee remains on