Bitcoin Would Get To $100,000 Says Dave Chapman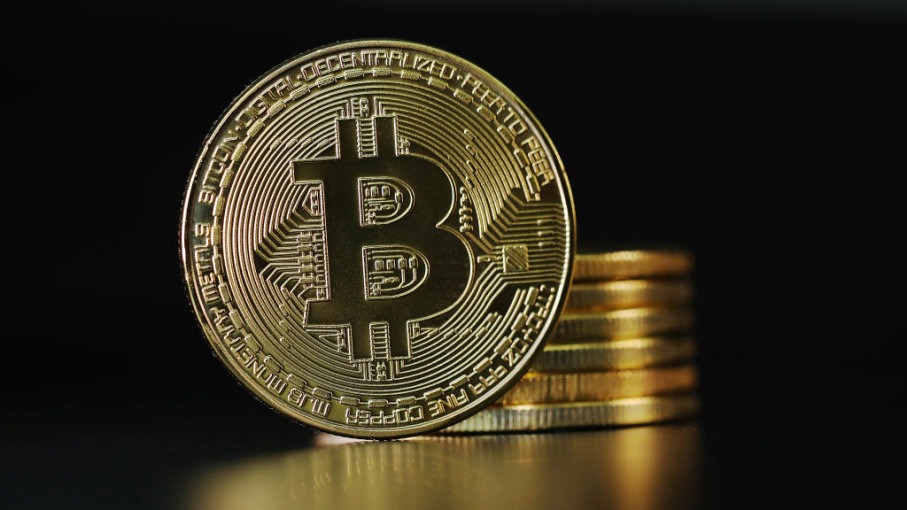 The self-acclaimed "corporate refugee" and a cryptocurrency entrepreneur in Hong Kong, Dave Chapman claims that cryptocurrency is here to stay and predicts that Bitcoin would soon be on an upward swing in the coming months. He also indicates that in the near future, Bitcoin would get to as high as $100,000.
A Blockchain evangelist as he is known, Dave believes that holders that are not sure or do not have full confidence in the market recovery due to the consistent fluctuations of prices should step aside to understand the technology. he is advocating for better understanding of the technology and the systems for proper investing.
His experience after the world's monetary system crashed is the reason for his stance. In 2008, during the collapse of the world financial system, Dave realised that he had built his confidence on false assumptions and information and then took the liberty to find out for himself. It was this interest that drove him to find out the origin and details of Blockchain and cryptocurrency which he has been hooked on ever since. One of his comments to the South China Morning Post reads
"One of the really fascinating things that kept me coming back to bitcoin when I first saw it is that there was no central authority. That means no one can stop it. A bank can't stop it. A dictator can't stop it. Parents can't stop it."
Having worked in the banking sector, he realised that the cryptocurrency market is something that would eventually gain grounds and be accepted. He decided to leave HSBC to open his bitcoin exchange, partnering with Hugh Madden and Ken Lo who also had working experience in the fintech sector.
Dash Adoption Conference- Seeking to Promote cryptocurrency Use in Nigeria
Dash has proven itself beyond any level of doubt that it is here to redefine the way we perceive cryptocurrencie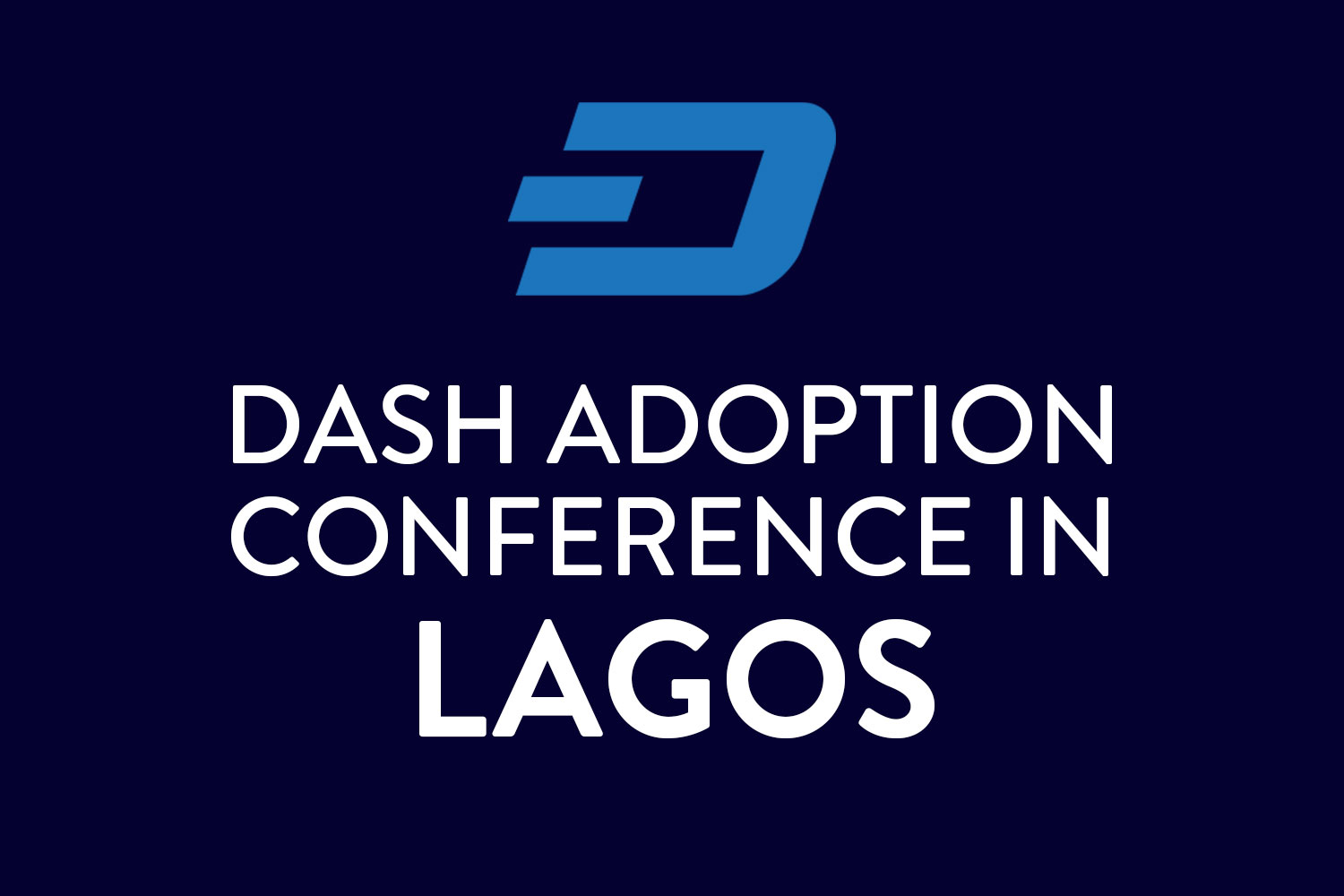 Lagos hosted a community of Dash users on the 1st of March, 2019. The conference, which took place at the CIBN Learning Centre, Yaba, was graced by notable personalities like Franklin Peters, CEO of BitFxt; Michael Ogunseye, CEO of Dash Cart; Tega Abikure, CEO of KurePay; Munachi Ogueke, Chief Business Officer of YellowCard amongst others.
As portrayed by the theme of the conference — "Promoting the Adoption and Use of Dash in Nigeria", the conference was a one-day event aimed at addressing the adoption of Dash as a cryptocurrency in Nigeria. The contributions by key speakers at the event proved that Dash, beyond all doubt, is massively being adopted in Nigeria.
Nathaniel Luz, Lead, Dash Nigeria Business Dev, kick-started the round of presentations with an eye-opener speech. He delved into very important details about the blockchain technology and cryptocurrencies — it's borderless transactions, financial privacy and more.
He talked about Bitcoin, and why Bitcoin may not be a solution to the massive adoption of cryptocurrency all over the world. With these, he introduced Dash, explored the details of Dash, and talked about its adoption which he tagged "Oya Over to Adoption 1,2,3…"
Nathaniel was pleased to inform the audience about the integration of Dash into many online Nigerian platforms. It is a big move towards adoption.
Here's a list of some giant steps that Dash has made in its quest for massive adoption in Nigeria, so far.
Integration of Dash into the Kurepay Wallet
Buying airtime, data on any network just got better. With the latest adoption and integration of Dash into the Kurepay Application, you can now recharge your phone, and/or renew your data with Dash. Moreover, you can also renew your DSTV subscription packages with Dash. Thanks to Kurepay.
Kurepay also facilitates remittances across Africa.
Esusu Africa
Esusu is a platform aimed at improving financial inclusion in Nigeria by digitizing thrift contribution. With a vision to become  the leading Digital Microfinance in Africa, the platform has also adopted the use of Dash, for deposits and withdrawals.
Yellow Card
With outlets in various locations in Lagos, Yellowcard is a firm that allows you to purchase cryptocurrency vouchers. Want to buy Dash? Find your way to any Yellowcard outlet closer to you and exchange your cash for some Dash.
Gigalayer
Gigalayer is an online Web hosting services provider as well as a domain provider. They have strong roots in many African countries like Nigeria, Uganda, South Africa, Kenya, and so on. GigaLayer integrated Dash as a means of payment on their platform. This means that you can now get all the web services you desire using Dash.
Dash has proven itself beyond any level of doubt that it is here to redefine the way we perceive cryptocurrencies. Infact, Bitfxt (an exchange for swapping cryptocurrencies with other cryptocurrencies  or Fiat) will be listing Dash against NANO, Bitcoin and BXT soonest.
What are you waiting for! It is high time you got a Dash wallet and a reasonable amount of Dash. In 2010, a person sold 10,000 bitcoins, approximately $41, for just 2 boxes of Pizza. Do you know how much a Bitcoin costs today?
If that can be the testimony of Bitcoin, how much more Dash, which has a better sustainability plan, awesome features (InstantSend, PrivateSend, low transaction fees, decentralized voting), and scalability. All these make Dash a better choice compared to Bitcoin and some other cryptocurrencies.
Dash will also soon be listed on Coinbarter, Busha and Bitmama.
Little wonder Dash is gaining so much recognition within a short period of time.  "How do I get Dash?" You ask
How to Get Dash
Purchase Dash via any of the options listed above and move Dash into your wallet so you can be in control of your own money

You can also download the "Discover Dash app to see where you can spend Dash near you. Visit Dashnews to stay up to date on the latest dash development.