Bitcoin Price Maintains Steady Increase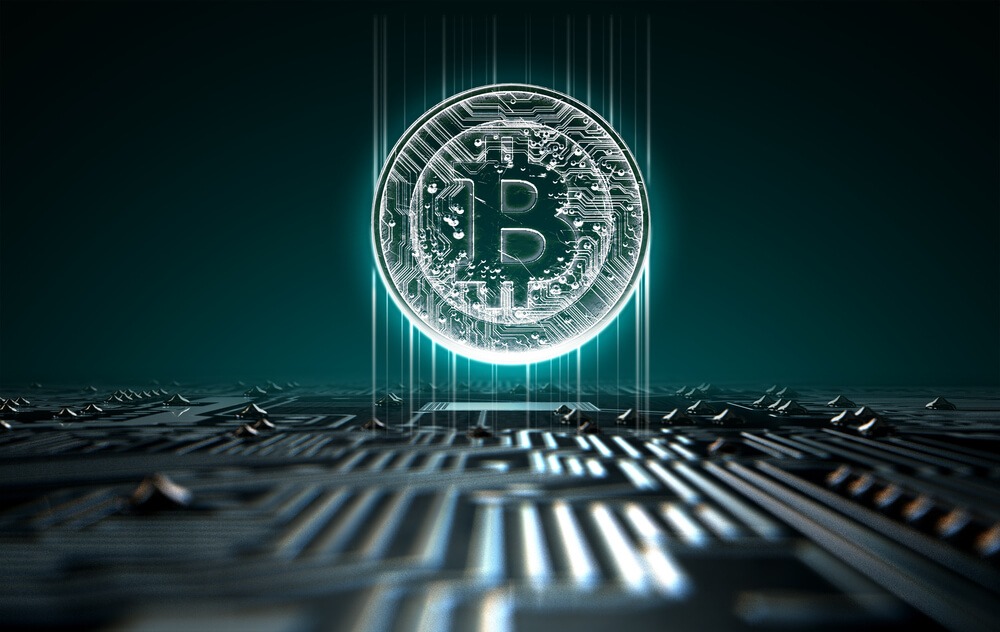 Bitcoin in the last 24hours has seen a surge in its price which has been on a low for a couple of months this year. There have been rumours that Bitcoin and other cryptocurrencies might crash and never pick up again. However, the current trend is suggesting otherwise as Bitcoin is fighting its way back.
The price rose by almost $1,100 within a space of 1hour and the number of transactions increased. Some reports suggest that bitcoin had processed the most amount of trades within a one-hour period on April 12 than any other in its 10-year history. Although this data is speculative as it is difficult to ascertain the exact amount of all cryptocurrency that went into trade yesterday. Bitcoin has rarely seen a sudden 16 percent increase in its price, primarily because of its large market valuation and high daily trading volume.
The price determinant of bitcoin and other cryptocurrencies can be attributed to a large inflow of cash by investors or customers. Bitcoin which has a daily trade of about $9 billion would have to see billions of dollars worth of new capital flow into the cryptocurrency market for the price to spike. Although the price surge on the 12th of April was not as a result of investors cashing out but from the valuation of the cryptocurrency market.
It's highly possible for Bitcoin and other cryptocurrencies to maintain an increase in price over the next couple of weeks and months. Owing to the fact that it is virtually impossible to identify the reason for the market dominance of any cryptocurrency. In this case, the question of whether the price of bitcoin increased due to the entrance of institutional investors or retail traders is of less importance. The crucial takeaway is that bitcoin has achieved the $7,500 support level which it had eyed throughout April, and the recent price increase could allow bitcoin to rebound to the $8,000 region with strong momentum.
According to a report on CCN, Pantera Capital, one of the longest lasting cryptocurrency-focused hedge funds in the global market, has called for a bottom for bitcoin and predicted the market to rebound soon to reasonable levels.
"For those who are new to Pantera who might think a fund manager like Pantera would always be saying 'Today's a great day to get long. I rarely have such strong conviction on timing. A wall of institutional money will drive the markets much higher," wrote Pantera Capital CEO Dan Morehead and Augur founder Joey Krug, who also works as an executive at the hedge fund.
Investors are overwhelmed by the fact institutional investors such as George Soros, the Rockefeller family, and the Rothschild. entrance into the market space could affect the long-term price growth of bitcoin and other cryptocurrencies. The market demand for institutional investment has bee non-existent. It is believed that institutional investors would be on the increase due to the mere fact that the cryptocurrency market cannot be controlled.
Featured image from Hacked.com
Market Retraces its Steps after Opening the Week with Green across the Market.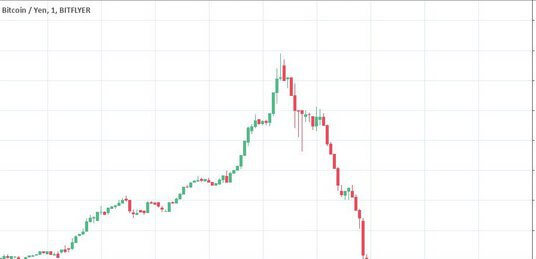 The first day of the week just three days ago opened the week to a wide spread gains across the cryptocurrency market with Tron reporting the highest gains of over 9%. Today opens with significant losses that have wiped out the gains made in opening day of the week. Bitcoin is currently trading at a loss of 11.01% as at press time standing at $11,503. Total market capitalization sits at a $313 billion. Opening day of the week, it was at $327 billion
The second largest cryptocurrency by market capitalization Ethereum is trading at $271 which is over $30 lower than its week opening price. It is currently reporting 11.94% loss. XRP of Ripple is trading at a negative of 15.79% as Litecoin is also a little below standing at loss of 14.59%. The price of XRP stands at $0.33 while Litecoin is just over $100.
Tron which recorded the highest gains in the opening day of the week is reporting an astonishing 16.56% loss with Bitcoin SV, the embattled Bitcoin fork showing 18.56% in red. Top loser on today is EOS which is trading at $4.66 with a market capitilization of $3.9 billion but suffering a loss of 20.13%. Bitcoin cash is at 18.48% red trading at $339.29.
Tether the stablecoin positioned at number 8 by marketcap is stable at $1 but reports a 0.06% red which should be normal as it is of course a stable coin.
The industry continues at grow and thrive with the reported achievements of Blockstack to conduct a SEC compliant token sales, the market normally responds favorably to such news. While its is normal for the market to step back a bit after an upward surge, could this be the result of the 7300s BTC dumped on Binance?
Someone on Binance is in a hurry to sell ~7.5k+ bitcoins ($100 million). It's a limit order, but it's aggressively adjusting it's price to be on top of the orderbook. Pushed down price from $12.6k to $12.1k. 5k btc left pic.twitter.com/f6jwAyDDc0

— Madoff wasn't on the blockchain (@bccponzi) July 9, 2019
We can only look at the charts and open our ears to hear positive news. And by the way, Bitcoin has increased in dominance to 65.4% as against its week opening dominance of 62.1%.