Binance Uganda Officially Launches Today!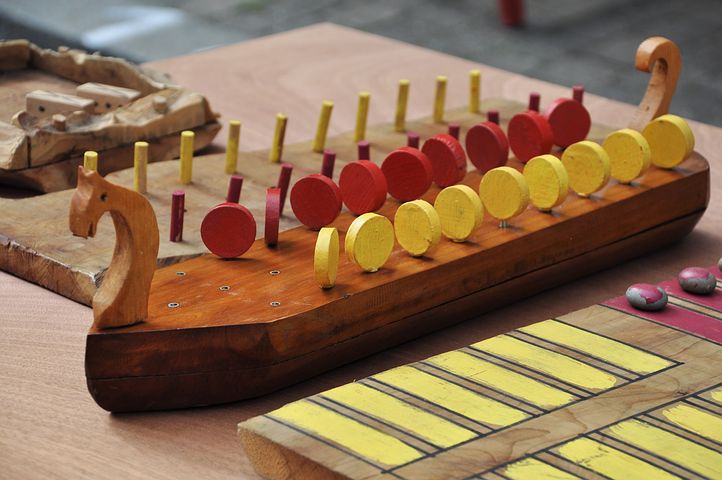 Full signups and deposits are now live on the Binance Uganda platform. The Binance team had announced that full trading will be open Today, the 17th of October with the Ugandan Shilling (UGX) being paired with Bitcoin (BTC) and Ethereum (ETH). The Binance team also announced that the platform is not restricted to Ugandan users alone. The exchange is open to anyone using the usual KYC (Know Your Customer) procedures.
Binance had earlier in June announced its intentions of starting operations in Uganda. The company aimed to expand its reach not just to developed countries alone but to less developed countries. By opening an exchange in the African country, Binance Is giving less developed countries with potentials, an opportunity to grow into thriving markets. Binance made the announcement back in June and the first 20,000 users to register on www.binance.co.ug were rewarded with 0.5 BNB. Users also promised zero trading fees as soon as the platform was live and running.
Uganda users can now start depositing funds in UGX, BTC and ETH starting from 10:00 AM Uganda Time (EAT).
Binance Uganda is the first local fiat-to-crypto exchange in the East African nation and marks a milestone in Binance's push into the African market. Binance Uganda users can now complete full account verification and are able to start depositing funds in UGX, BTC and ETH starting from 2018/10/17 10:00 AM Uganda Time (EAT). Binance had managed to penetrate the Ugandan market. Prior to the launch of Binance Uganda, very few options were available for users convert their shillings into bitcoin or other digital assets. Ugandans had to rely WhatsApp and Telegram to trade on a peer-to-peer basics.
The official announcement states,
"Fellow Binancians,
We are delighted to announce the official launch of Binance Uganda Exchange: www.binance.co.ug
Users are now able to complete full account verification in the User Center after logging in.
Deposits for Ugandan Shillings (UGX), BTC and ETH will open starting from 2018/10/17 10:00 AM Uganda Time (EAT)."



What do you think about Binance Uganda? Share your opinion with us in the comment section below.
Image credit: Pixabay

Disclaimer:
The Information provided on the website is designed to provide helpful information regarding cryptocurrency subjects. The content is not meant to be used, nor should it be used as a basis, foundational knowledge or prerequisite for decision making regards trading. Always do your own research and due diligence before placing a trade. We are not liable for any outcome based on any content found on the site.


Naijapay Launches Enabling Bitcoin and Dash Payments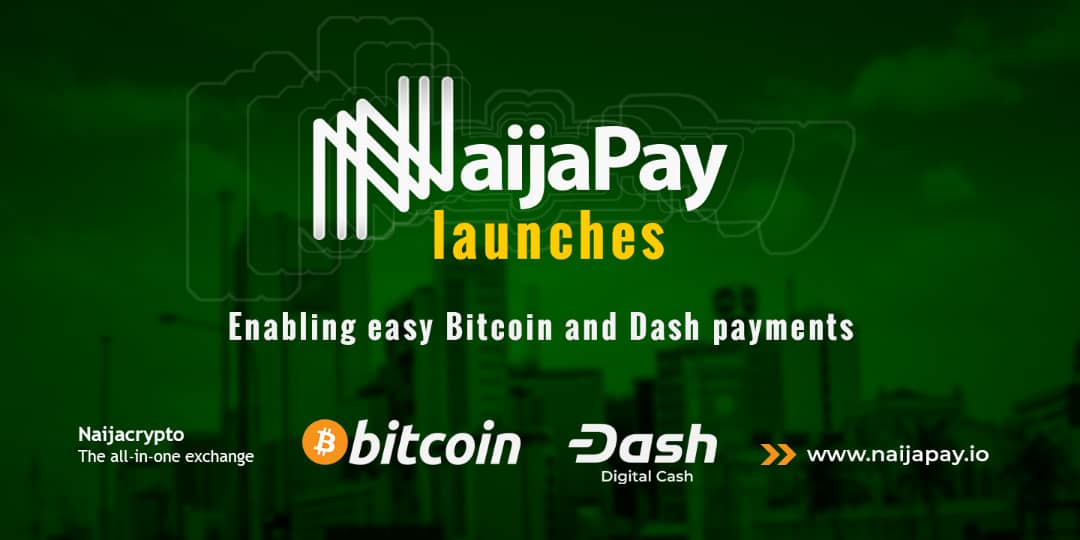 Naijacrypto a top indigenous Nigerian exchange has announced the launch of their crypto payment gateway, "Naijapay" to enable businesses to accept crypto payments with easy
conversion to naira.

Nigeria has been a popular crypto hotspot over the years always among the top in ranking of traded bitcoin volumes. This is fueled in part by the huge remittance inflow into the country which was more than the oil revenue of the country in 2018, and the use of crypto for payments.
As more people switch over to using crypto for day to day payments, Naijapay aims to be their top destination.
Naijapay will support Bitcoin and Dash payments at zero transaction fees. It would contain two modes; The "naira mode" would enable businesses to accept crypto but always receive naira.
They do not need to worry about the volatility of the cryptocurrency markets. The "crypto mode" is for those who wish to receive crypto and keep funds in crypto.
The platform has utilities for
users who just wish to accept crypto payments without any complexities as well as utilities for users who wish to integrate payment APIs on their website.
Naijapay is also InstantSend enabled, meaning Dash transactions will be instantly confirmed, and the naira value credited to the receiver.
The Naijapay Platform would also advertise businesses who accept cryptocurrencies, this is in Naijacrypto's vision to make the Local markets visible to the international community.
Even freelancers can advertise their business to an international community and receive payments easily.

According to Chiagozie Iwu, founder of Naijapay; "Naijapay is set to revolutionize the way Nigerian Businesses and freelance workers receive payments. Gone are the days when payment methods hindered market reach".
This is a much-needed utility in the Nigerian business space
and also good news to the Nigerian crypto community in their push for more crypto adoption
mechanisms.
Luno to hire over 200+ people, Plans Global Expansion to reach 1bn people by 2030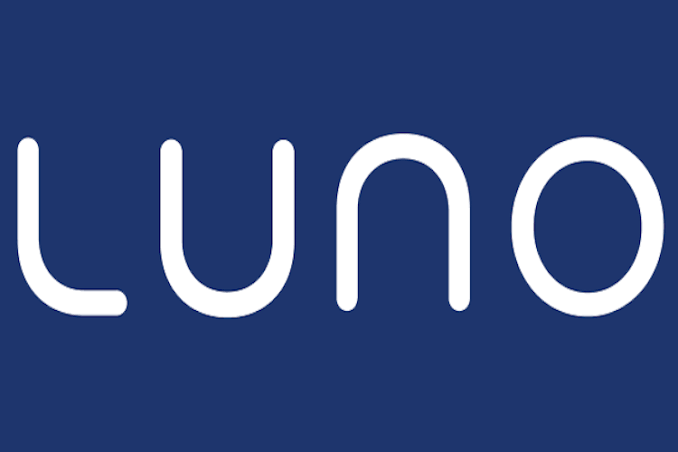 Co-Founder and CEO of leading cryptocurrency exchange, Luno has revealed the firm is looking to hire over 200 personnel.
This was revealed via a tweet on the 19th of November, 2020. In the twitter post, the CEO, Marcus Swanepoel said Luno was looking at getting 200+ people and anyone who wants to help the firm upgrade the world to a better financial system should keep an eye on its job portal.
We're hiring over 200 people so keep your eyes on our careers page if you want to help upgrade the world to a better financial system with @LunoGlobal https://t.co/9SQWDjtVsc

— Marcus Swanepoel (@marcswane) November 19, 2020
Mr. Marcus also tweeted about the plan of getting the Luno brand to 1 billion people by the year 2030.
Global Head of Brand role now open at Luno. Help get our brand to 1 billion people by 2030!https://t.co/J9zHaj8PzJ

— Marcus Swanepoel (@marcswane) November 19, 2020
Read also: How a First Time Bitcoin Trader Made 10% Profit in 10 Days on Luno.
Kucoin's Web Traffic Drop by Almost half in October After Hack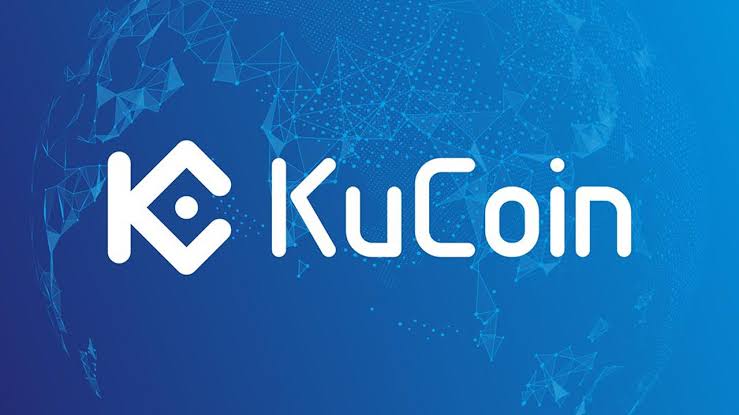 Cryptocurrency exchange Kucoin experienced a drop in its web traffic in the month of October by almost half. The report which was compiled by ICO_Analytics reviewed the web traffic data of 20 top cryptocurrency exchanges for the month.
According to the report, Kucoin experienced web traffic of 1.7 million in the month however, that figure represented a significant reduction in its web traffic when compared with the previous month, September.
The report revealed the exchange experienced a 45% loss in web traffic in the month of October. The likely reason was the attack which occurred on the exchange in late September, which saw the exchange halt significant operations. The hackers were able to withdraw huge some of funds running in hundreds of millions of dollars in several cryptocurrencies such as Bitcoin, Stellar and multiple ERC-20 tokens
Immediately the news of the security breach broke out, industry participants rally round support the thwarting of the hackers plan by freezing stolen cryptocurrency, upgrading contracts to render the some of the stolen funds useless etc.
With this measures, the CEO of Kucoin Johnny Lyu has revealed the exchange has been able to recover the 84% of the stolen funds and will published the case when it is closed as directed by law enforcement. Johnny Lyu also revealed the exchange has resumed full service for the 176 tokens affected and all others are scheduled to be reopened before September, 22nd.
In a tweet published hours ago, the CEO of Kucoin, said he was glad that the incident was dealth with in an open and transparent manner, always putting users first and it Kucoin looks forward to continue to safeguard users funds and bring more crypto hidden gems to the world as it always does.
Other than Kucoin, the report also revealed Uniswap saw a drop in web traffic of 25%, ZB.com experienced a 32% drop in web traffic while Huobi had a one-fifth decline in web traffic in the month of October, 2020.