On Tuesday, the 7th of June 2020, the global digital exchange giant, Binance married commerce with cryptocurrency by acquiring Swipe, a leading multi-asset digital application. Swipe offers users an avenue to trade, convert and expend cryptocurrencies via its digital wallet and Visa debit Card platform.
This acquisition will help to promote the use of cryptocurrencies and other digital assets to the masses. It will also make payments and purchases with the use of digital assets to become more attractive to conventional financial systems, the world over, as the arrangement is not in any way to sideline fiat currencies, but to bridge the gap between the use of fiat currencies and cryptocurrencies.
Chang Peng Zhao, the Binance CEO, stated that:
"To achieve our mission of making crypto more accessible to the masses, off-ramps are a key component as well. By giving users the ability to convert and spend crypto directly, and have merchants still seamlessly accept fiat, this will make the crypto experience much better for everyone,"
He continued that:
"Swipe's exceptional team has made great strides in furthering this mission and has been instrumental in the industry for bridging the gap between commerce and crypto. The Swipe Wallet alone is unique which acts as a digital bank account for its users, providing access to traditional banking services. We are thrilled to work with a team that shares the same core values and looking forward to our larger efforts ahead."
The monetary value of the acquisition was not announced.
Joselito Lizarondo, Swipe CEO, revealed that:
"Swipe's goal is to further synchronize crypto with fiat currency-based transactions…Partnering with Binance, given their world-recognized track record and user base, alongside a team that constantly executes, will place Swipe in the position to make cryptocurrencies more accessible for millions of users worldwide. We are excited to work with Binance to continue innovating in this crypto-banking space to further build towards mass adoption on our current and future product lines."
While the companies revealed that the future plans of the acquisition will be disclosed much later, Swipe has listed BNB, giving its users the benefit of trading BNB with their traditional bank accounts which has to be linked to their wallets. This is done via Swift wire transfers and Single Euro Payments Area (SEPA).
The result of this is that, BNB can now be spent with fiat currency in 50 million plus locations worldwide through the Swipe Visa Debit Card.
What is more, when buying Bitcoin, Card holders can now enjoy 4% cashback plus other pecks when using SXP on the Swipe platform.
Where ever you are in the 31 countries where Swipe is available, all you have to do is push buttons on your phone and swipe your card, and BOOM! You get to convert your cryptocurrencies to fiat currency via the Visa payment rails.
Dapper Labs raises $12M from Blockchain firms and NBA players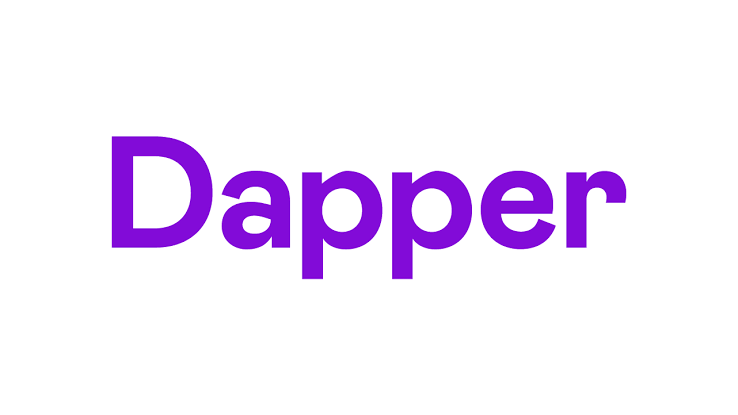 Dapper Labs Says it has raised $12 million from its latest investors for its flow blockchain. Dapper Labs are the masterminds behind the CryptoKitties and the NBA Top Shot project. Pro NBA players as well as notable blockchain companies were part of the investors that raised the $12 million fund.

The NBA players Andre Iguodala of Miami Heat, Spencer Dinwiddlie and Garrett Temple of the Brooklyn nets, JaVale McGee of Los Angeles Lakers, and Aaron Gordon of the Orlando magic were one of the new investors. Coinbase ventures and BlackTower capital were as well part of the investors.

Dapper Labs has now raised an approximate of $38 million dollars all together. Roham Gharegozlou, Dapper's founder and Chief Executive officer has said that the funds secured will be monitored to make "sure Flow can scale to the size of projects appealing to fan bases as big as NBA."
$1.2M in token sales
Dapper also stated that it has sold crypto-collectibles worth $1.2 million dollars to a number of early users on the two-month old experimental version of its NBA Top Shot platform. Top Shot players can buy non-fungible tokens (NFTs) used to depict certain moments in basketball history. Over 22,000 packs of these NFTs worth $1.2 million dollars have been sold on the beta platform.

Each NFT token represent a significant moment and they offer players an experience to see data and videos that each token depicts in multimedia form.

The CEO, Roham noted Flow blockchain can host tokens that feature 3DI animation. He stated it was built to ensure any of the token (NFT) has access to topnotch environments wile talking to Cointelegraph – "to make sure that any NFT has a chance to be able to access a high-throughput environment, have people build applications for them, [and] scale to billions of users".
Notable raise in Blockchain gaming firms
Blockchaingamer.biz data together with the recent fund raise of Dapper, a total whooping sum of $550 million dollars have been raised by Crypto gaming firms. This total comes from $336 million in sale of tokens, Initial Coin offerings (ICOs), $189 million from stocks and capital offerings in form of traditional investments and other fundraising techniques.

Last month, about $18 million was raised in total. Sorare, a fantansy soccer game raised $4 million in seed fund raise and Animoca Brands got $4.1 million from specific investors. DMarket was able to raise $6.5 million in June. Other companies like Horizen Blockchain Games and SuperTree raised $5 million and $2.5 million respectively in the first quarter of the year.

However, CEO of Animoca, Yat Siu has said the $550 million mark is just the inception as it is quite small compared to the current worth of gaming which is a $150 billion industry. He said while speaking to cointelegraph – "Gaming today is a $150 million industry and $500 million invested today is still a small amount, given both the potential in games as well as, we belive, the most viable path to mass adoption of blockchain, we think this will only grow more significantly".