BeepPay System and technology Powers Global Empowerment Initiative as A POSt COVID-19 Economic Solution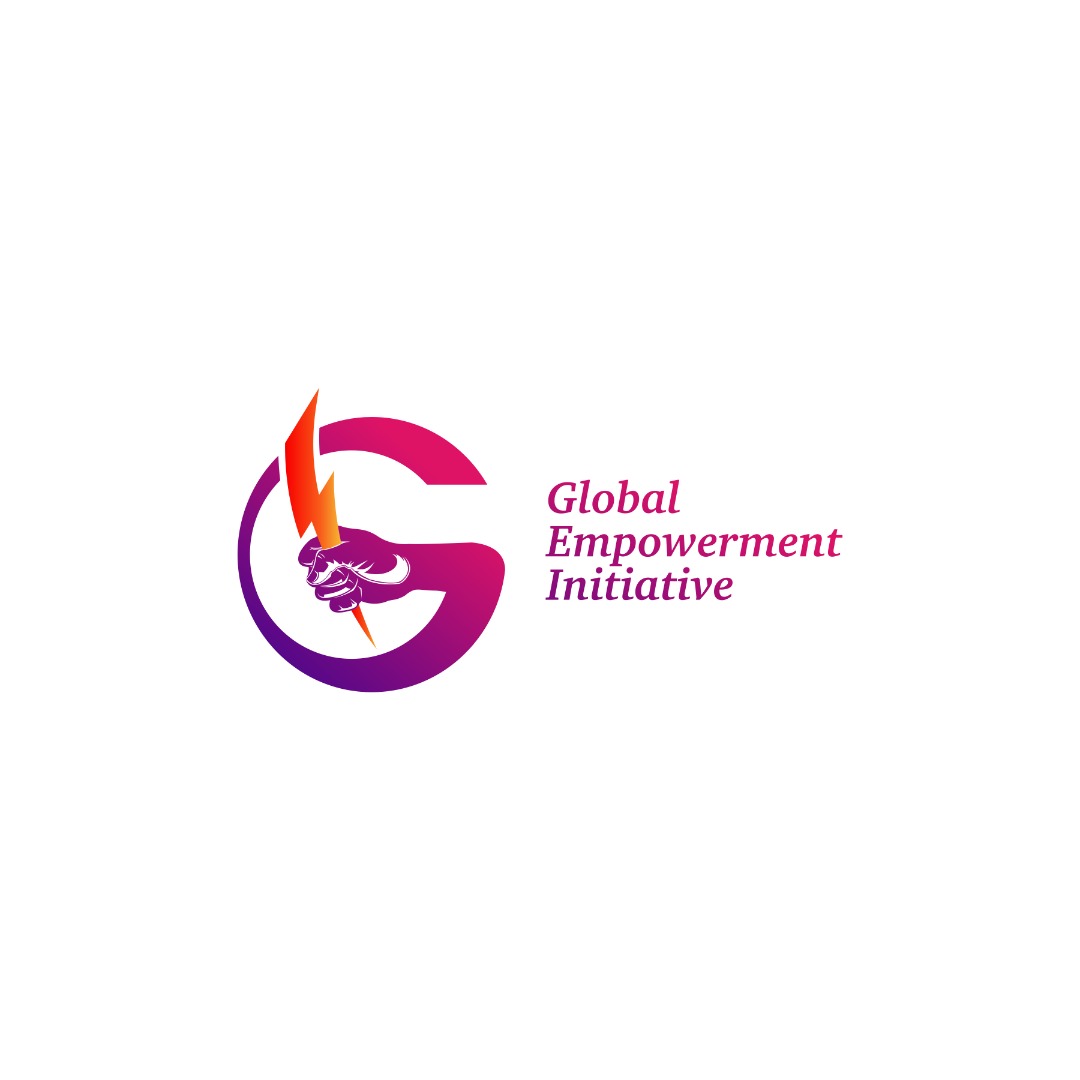 Introduction
Global Empowerment initiative (GEI) is an initiative that is focused on using the power of cooperative membership financing, with a long term benefit to be among the equity Master-Node shareholders of BMCT blockchain.
The goal of GEI is to support members in scaling up their social-economic warfare for business empowerment, education empowerment, and health empowerment.
Why Should I become a GEI member?
we offer our members a platform for networking
we provide world-class training focused on :
Entrepreneurship
Technology
personal development
Financial intelligence.
We offer members the opportunity to enjoy a 100 years smart contract on a blockchain which rewards you with BMCT coins that support Global consumer loyalty.
An opportunity for all members who meet up with GEI reward conditions to receive between N 62500- 5m ( $150- $13,000 ) into Your BMCToken MasterCard.
opportunity to enjoy a car ownership reward bonus for all qualified members. GEI car bonus is valued @ 28 million naira which are awarded in 3 phases. 5m car bonus phase 1, 10 m car bonus phase 2 and 13 m car bonus phase 3.
Health Empowerment in product bonus as incentive open to members to redeem it's value on GEI approved products ( sisibox ). sisibox offers members cash reward and BMCT coin loyalty for scanning the SISibox cashback voucher in the product.
International and local travel Adventure.
Real Estate property ownership.
Mind-blowing Discount for members across businesses powered by the Beepmagnet group.
According to the Country Director Mr CHINEDU CHARLES, The official Pre-Launch of GEI kicks off April 14th, 2020 which will run for 90 days, to end July 14th, 2020. This prelaunch opens the opportunity for 200 GEI members to qualify for an all-expense-paid International trip POST-COVID-19.
GEI is that platform that opens the opportunity for her qualified members to receive between N 62,500 to 5,000,000 naira just by fulfilling 2 membership Requirements:
Payment of membership trust commitment within 60 days of membership activation.
Recommend GEI visions and goals to 5 GEI members who desire to enjoy GEI empowerment.
The GEI membership also brings additional benefits which includes:
Affiliate cash commission
Earn BMCT coins which swap for BMCT Master Node Equity share, a 100 years smart Contract.
Earn product bonus which members can swap for Sisibox .
Earn car bonus which qualified members to receive car awards.
Become part of BMCT market makers by activating the GEI support package to receive the BMCT Master Node equity share.
In an interview with Dr. Gilead Okolonkwo CEO and Chairman Beepmagnet Group on this new initiative by Beeppay System and Technology, he said "This is just one of the proof of use of Blockchain technology. The Beepmagnet group in the last 5 years has been committed to this mission of using technology to solve problems. GEI will foster a lot of positive impact at this time the world is on lockdown."
With GEI, our members will be educated and trained on how to position themselves economically. GEI will also foster penetration and adoption of Beepmagnet Digital and blockchain-related services.
GEI to our members is work from Home, All they need to do is share GEI vision and Empowerment to others via online channel while holding on to social distancing. Beepmagnet Group through GEI will offer Financial Support to Innovative Africa Startups to grow their business and position the African continent not as a consumer of technology but also as a contributor in the technological space. One of the conditions of evaluation for these innovative startups is that the founders must be GEI members.
I am also very confident in the team behind this project with a combined experience of 30 years which gave birth to this "Child". It is not easy to put this team together which focuses on one vision which is to empower and educate Africans on how to take their place in the economic evolution that is HERE.
After COVID-19; Unemployment will be on the increase, a lot of jobs will be lost, there will be a change in consumer shopping habits which will affect retails and new innovative businesses will be born.
GEI members will be prepared for this change through our online and offline training.
In summary, GEI will be the launch-pad for the adoption of a new consumer loyalty on the blockchain:
Short term benefits with daily affiliate rewards that members can withdraw into their local bank account for sharing the GEI ideology to others online.
Medium-term benefits which are associated with GEI empowerment that can be accessed in 90 to 150 days to our qualified members.
The long term benefits are associated with BMCT blockchain, an opportunity for members to swap BMCT earned coins to Equity share on the Master Node, which can be used as loyalty or trade on the exchanges BMCT coin is listed which are www.bitfxt.com and www.naijacrypto.com.
GEI will also provide the Launch of BeepPay dollar ( BPD) into the market, which is a stable token of the Beepmagnet group.
GEI members are already enjoying 10% of their cash wallet converted to BPD, which can be spent across Beepmagnet merchants or trade for fiat cash when we list BPD across major exchanges. BPD is USD backed 1BPD: 1 USD.
Visit the GEI website for more: https://gei.qtradeai.com
BlueKey Utility Token (BKY) Gets Listed on CoinmarketCap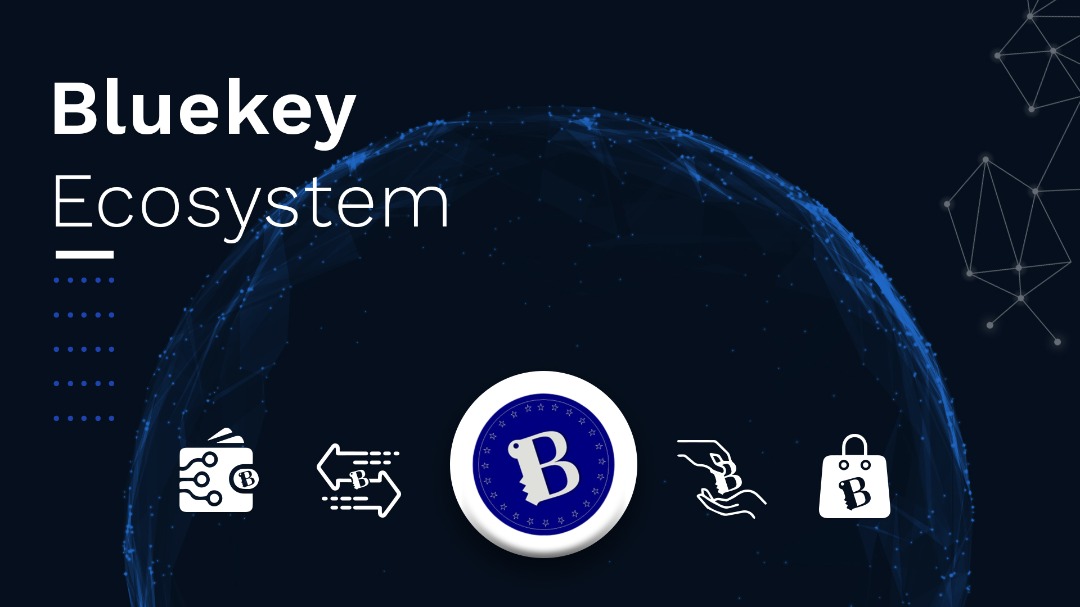 Novel blockchain platform, BlueKey has announced the listing of its native token (BKY) on CoinmarketCap. This represents another important step for the platform which provides visible utility and real-time use-case for the blockchain ecosystem.

Apart from being listed on CoinmarketCap, the BKY token is now also automatically visible on the TRUST WALLET. BKY users no longer need to go through intermediary tokens to extract value from their digital assets.
🆕 See which projects have been listed on CMC.
Pyrk (PYRK)
ZCore Token (ZCRT)
MultiCoinCasino (MCC)
Bluekey (BKY)
Attila (ATT)
Bitscoin (BTCX)
Botton (BOC)
xDai (STAKE)
Simple Software Solutions (SSS)
ZIMBOCASH (ZASH)
👉 Check them out here: https://t.co/GEQoaVouB1

— CoinMarketCap (@CoinMarketCap) May 22, 2020
Using BKY to Disrupt Finance
Over the years blockchain technology has stirred up a lot of expectations as a solution that will improve most of our traditional processes. One area where blockchain disruption has made the most noise so far is in financial solutions. By enabling peer-to-peer (P2P) transactions, blockchain is eliminating a lot of bottlenecks that have limited the fintech industry.

With the evolution of e-commerce and payment solutions, effective P2P systems are becoming more popular. Despite this growth in the industry, real use case implementations are yet insufficient to the prevailing industrial needs. Therefore, the creation by BlueKey represents a major contribution to the financial solution and e-commerce sectors.
With primary focus on the African region, where there is a dire need for financial inclusiveness, BlueKey is solving a continental problem that could spread even beyond Africa. According to the founder of GalaxyChain Technologies, owners of BlueKey, Suanu Neenwi, the company aims at becoming a leader in Africa in the provision of key financial solutions using crypto.

He says;

Our vision is to become Africa's leading crypto-financial hub, with a mission to provide instant credit facilities to the user community backed by our native token(BKY) as collateral asset.
Bringing Life to Small Businesses
Credit accessibility is indeed a difficult terrain for the common man in Africa. This is one of the achilles heels that keeps holding back the continent from active development. The difficulty in accessing credit facilities has led to an almost non-existent small and medium scale industries. In the absence of capital, or inability to access credit facilities, small businesses have found it difficult to survive.

GalaxyChain, with its products have come to change this narrative and open up the industry for small businesses especially to thrive. Entrepreneurs and small business owners can now easily access credit facilities, using their BKY tokens as collateral. This eliminates the usually cumbersome processes of tedious paperwork and unachievable conditions in most cases from traditional banks.

Also within the ecosystem, on the BlueKey e-commerce platform, BKY provides a flexible and unified payment system for customers. This is a marketplace where you can perform all your transactions using the singular token, thereby saving yourself from the previously complicated processes associated with traditional e-commerce platforms. Users of BKY will no longer encounter cross-border payment complications such as exaggerated fees, delayed transactions, regional payment restrictions among other bottlenecks.
The Four Pillars of GalaxyChain
BlueKey's financial ecosystem is being built on the Ethereum network, this will enable it to effectively serve all categories of users both in Africa and beyond. Using the BKY utility token which runs on the Ethereum network, BlueKey is able to offer financial inclusion via four main products:

This is a product that aims to solve critical banking issues. It is a solution that will enable financial inclusion and be beneficial especially to the unbanked and underbanked communities of the world. GalaxyWallet is available for download on GooglePlaystore.

The GalaxyExchange is a solution that bridges the gap between the existing fiat-based economy and the emerging digital assets ecosystem. All crypto-fiat exchanges in the ecosystem are executed in a P2P manner at: GalaxyChainnetwork.com
This is a blockchain-based loan solution, where customers can access instant loans. The solution introduces one of the internal use cases of the BKY token. It serves as a collateral for loan applications on BluekeyPay.com

As mentioned above, the BlueKey e-commerce platform is a hub for entrepreneurs. It provides participants with a simplified opportunity of engaging in online businesses and creating wealth for themselves. Anyone from anywhere in the world can easily rent a virtual store and carry out their e-commerce on bluekeymarket.com

Listing on CoinmarketCap is only one of the numerous fundamental requirements that has already been met by the BlueKey blockchain solution. Moreover, this is a timely solution that has come at a time when the world is evolving into remote operations. Owning and interacting with virtual stores is one aspect of life that is becoming a fundamental part of the human regiment.

BlueKey does not only offer an opportunity to own and operate a virtual store. It also provides all the necessary tools for a seamless transition between the existing traditional systems and the emerging world of digital operations.