An all out War Against Craig Wright the Self-acclaimed Satoshi  started by Binance CEO, CZ.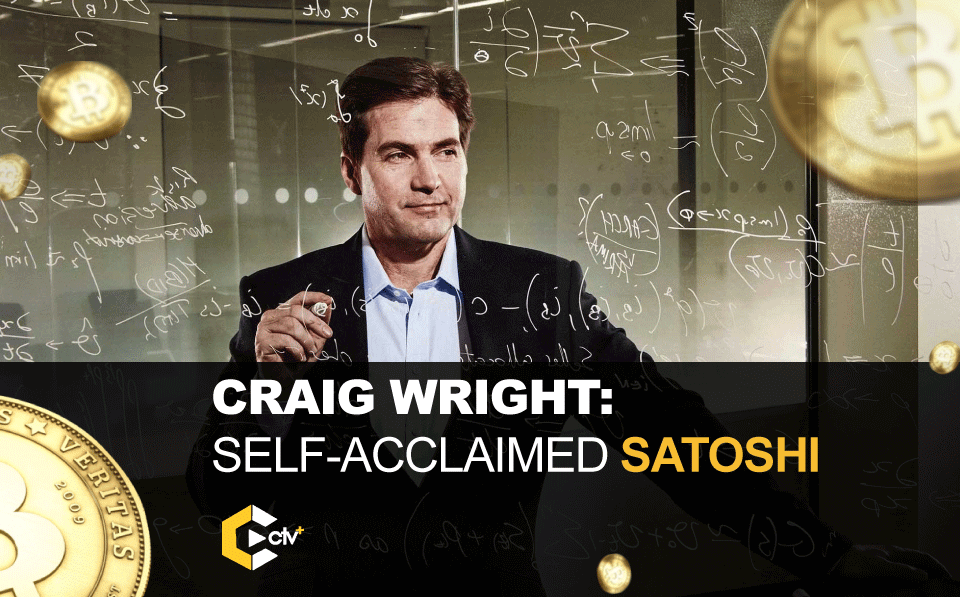 Binance announced it will delist Bitcoin Satoshi Vision tickered BSV following the numerous lawsuit filed against several persons in the cryptocurrency space notably Peter McCormack who was the recent victim of Dr. Craig's alleged Cyber Bullying. Over the years Dr. Craig Wright has been claiming to be the creator of the first cryptocurrency Bitcoin which was built and released to the public as an open source project in 2009 following the global financial turmoil the world which saw untold impact on businesses and personal lives.
Craig's claim to be Satoshi Nakamoto has been refuted by a lot of cryptocurrency and Blockchain enthusiast not over the years when various persons came up claiming to be the pseudonymous creator Satoshi Nakamoto. The desire to unearth the mystery man behind this border-less cryptographically protected currency has touched mainstream media and other enthusiastic fellows. This search has brought about many names popping up but all not proving true the cryptocurrency community requirements of the Identity of the mystery man. This requirement has been the same which has been requested from the notorious bitcoin creator claimant. To sign a transaction with the keys to the wallet popularly known to be Satoshi's. This request Dr. Craig Wright has continually been refused to be heed to.
However, Dr. Wright agrees saying that he has the private PGP key, but that using it would not prove anything. The cryptographic proof he offers is of a different kind. The cryptocurrency community has clearly ultimately disregarded his claim and this is the reason for him taking legal actions on notable people in the space of which lastly on Peter McCormack which he responded to requesting public acknowledgement of Dr. Wright to the fact that he is not Satoshi and to apologize to the global community else face retaliating legal redress. This last act of legal cyber bullying has infuriated several key industry players which resulted to the decision by CZ the CEO of world top exchange Binance to delist the Dr. Craig's Forked Coin the Bitcoin Satoshi Vision even after issuing a warning prior to the delist announcement.
Craig Wright is not Satoshi. Anymore of this sh!t, we delist!
Following this decision, several industry players in the Exchange and Wallet business also expressed their dissatisfaction on the activities of Dr. Wright by also deciding to toe the path of CZ in withdrawing support for the Bitcoin fork. Evidence from the Poll ran by the Kraken Exchange saw a 76% level of respondents agreeing to delisting of BSV saying it is Toxic.
This can be said to be an affirmation to the cryptocurrency opinion and support of the industry players to kick to the recesses of the cryptocurrency community Dr. Craig Wright. Expressing his anger on the situation of things, industry titans poured their opinions not excluding CZ who said
To be clear, I don't choose sides on technology. We let market do that. I am against fraud, such as lying to be someone. As such, it is my strong opinion that: Craig Wright is fraud.
Commenting on the issue, Crypto Die Hard Loyalist John McAfee said
I hate to sway a poll but what idiot would believe that Craig Wright is Satoshi and therefore BSV is not a scam? If thete ever was a scam it is BSV!
He continued
Enough is enough! There at least a dozen crypto adherents who know the true identity of Satoshi. I can assure you, 100%, it is NOT Craig Wright. This absurd claim of Craig's is incomprehensible. Mr wright: Have you no shame? Seriously sir! Have you no shame?
In a very special message posted on Twitter from YouTube, the CEO of Bitcoin.com Roger Ver called Dr Craig a liar and fraud and asked that he be sued again.
With industry players in the exchange and wallet business such as Kraken, Binance, Shapeshift etc already ending support for Bitcoin Satoshi Vision, one is left to wonder what will happen to the vision of the acclaimed Satoshi.
Techpoint Partners CryptoTVplus For 2019 Edition of Techpoint Inspired Coverage and Widespread Publicity.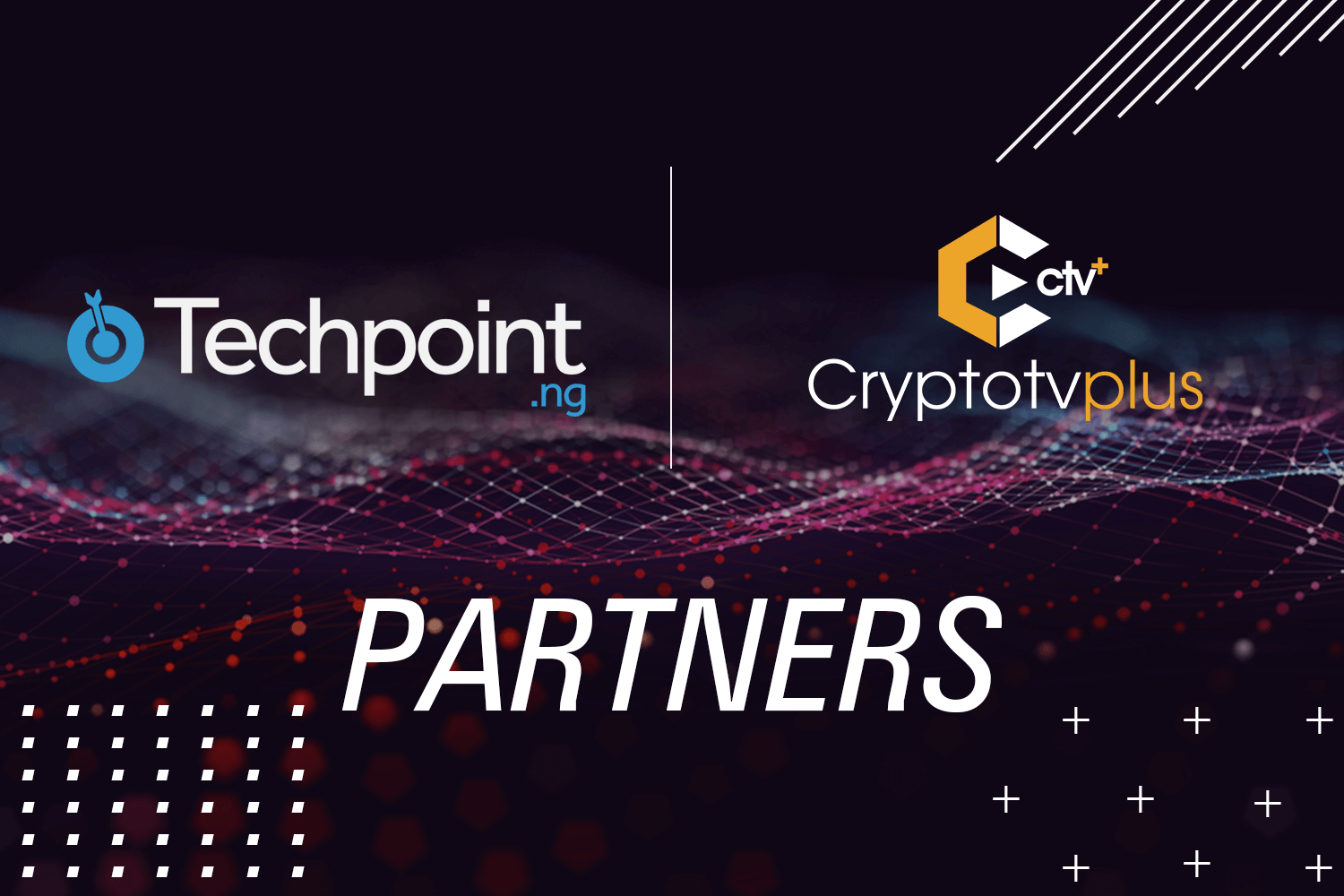 We are happy to announce our recent partnership as Techpoint CryptoTVplus For 2019 Edition of "Techpoint Inspired" towards the successful outing of the of the 2019 edition of Techpoint Inspired coming up on Saturday 1, June 2019,
Techpoint Inspired is an annual conference organized by Techpoint.africa, a division of Techpremier Media Limited. With speakers converging from all parts of Africa and even Europe and the United States, it boasts of a massive attendance of participants making it rank as one of the top events to be attended by participants every year.
At the third edition of this conference to come up by the 1st of June 2019, several topics and discourse covering global issues will be held in different sessions of the event. Workshops on AI, Robotics and Machine Learning, the future of work and even fast breezing phenomenon such as the Blockchain Technology will be facilitated.
Bosun Tijani, Co-founder and CEO of Co Creation Hub, Professor Maziar Nekovee, Professor, Engineering & Design, Sussex University UK, and Funke Opeke, CEO of Main One will be speaking at the event.
Rolayo Akhigbe the Divisional Head of Transaction Banking at FCMB will also be speaking at the event. Recall that First City Monument Bank (FCMB) is a major sponsor of this event year in year out. Also as a speaker is Seni Sulayman, the Vice President, Global Operations at Andela and a few others.
Senator Ihenyen, the Lead Partner at Infusion Lawyers and Partners will be facilitating a session in the workshop category focusing on the blockchain technology. And as technology continues to evolve making artificial intelligence and the internet of things even more interconnected, Wale Akanbi Co-founder / CTO, Aella Credit will be speaking on AI and Robotics. Mayowa Adeoti a global IBM Skill Leader will be drawing the attention of participants on "The Future of Work" in this 21st Century.
Several other notable speakers such as Daniel Bloch, Co-founder and CEO of Seso Global, Owenize Odia, the Country Manager of Luno Nigeria will also both be speaking on Blockchain.
Techpoint Inspired, an event that focuses the attention of participants on the impact of technology to businesses, social, political interactions and personal development whether being championed by corporate entities or giants such as facebook, Twitter or Google will be spicing things up further by making room for virtual speakers who work for tech giants such as Twitter, About You GmbH (Germany) etc., to address the enthused participants. Babatunde Fashola, Eniola Banwo, both working at the San Francisco based tech company, Twitter will be speaking in their respective capacities as Software Engineer and Product Designer. Oyewale Oyediran a Senior Software Engineer at the German based N26 will also be a Virtual Speaker at the event.
So, whether young or old, participants through action-fueled conversations with experts and enthusiasts from around the world in Lagos, Nigeria will have the opportunity to hear from experts and key into a digital age where businesses and social interaction are constantly being redefined by the disruptive nature of technologic and its accompanied innovations.
And for us at Cryptotvplus we are indeed very excited to be a major media partner covering the length and breadth of this conference. Also, watch out for exclusive interviews with some select speakers at the event. We will be updating our readers with more updates on this event pre and post conference. Kindly keep a date with us.
Hurry now by visiting https://inspired.techpoint.africa to get your seat with the limited tickets available.
VENUE:
Pistis Conference Center: 1 Resurrection Drive, Lekki-Epe. Express way, Lagos Nigeria
DATE:
Saturday 1, June 2019