An all out War Against Craig Wright the Self-acclaimed Satoshi  started by Binance CEO, CZ.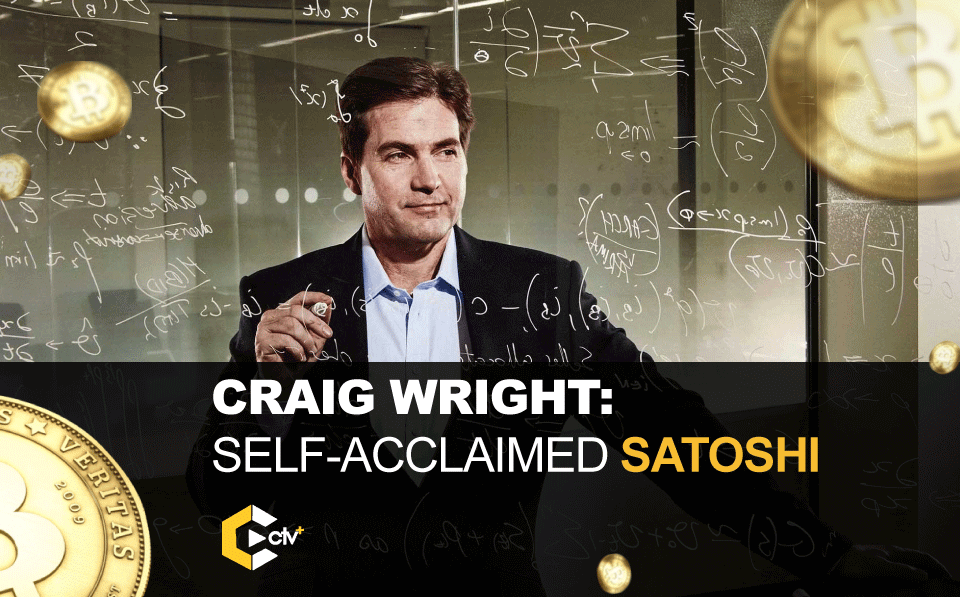 Binance announced it will delist Bitcoin Satoshi Vision tickered BSV following the numerous lawsuit filed against several persons in the cryptocurrency space notably Peter McCormack who was the recent victim of Dr. Craig's alleged Cyber Bullying. Over the years Dr. Craig Wright has been claiming to be the creator of the first cryptocurrency Bitcoin which was built and released to the public as an open source project in 2009 following the global financial turmoil the world which saw untold impact on businesses and personal lives.
Craig's claim to be Satoshi Nakamoto has been refuted by a lot of cryptocurrency and Blockchain enthusiast not over the years when various persons came up claiming to be the pseudonymous creator Satoshi Nakamoto. The desire to unearth the mystery man behind this border-less cryptographically protected currency has touched mainstream media and other enthusiastic fellows. This search has brought about many names popping up but all not proving true the cryptocurrency community requirements of the Identity of the mystery man. This requirement has been the same which has been requested from the notorious bitcoin creator claimant. To sign a transaction with the keys to the wallet popularly known to be Satoshi's. This request Dr. Craig Wright has continually been refused to be heed to.
However, Dr. Wright agrees saying that he has the private PGP key, but that using it would not prove anything. The cryptographic proof he offers is of a different kind. The cryptocurrency community has clearly ultimately disregarded his claim and this is the reason for him taking legal actions on notable people in the space of which lastly on Peter McCormack which he responded to requesting public acknowledgement of Dr. Wright to the fact that he is not Satoshi and to apologize to the global community else face retaliating legal redress. This last act of legal cyber bullying has infuriated several key industry players which resulted to the decision by CZ the CEO of world top exchange Binance to delist the Dr. Craig's Forked Coin the Bitcoin Satoshi Vision even after issuing a warning prior to the delist announcement.
Craig Wright is not Satoshi. Anymore of this sh!t, we delist!
Following this decision, several industry players in the Exchange and Wallet business also expressed their dissatisfaction on the activities of Dr. Wright by also deciding to toe the path of CZ in withdrawing support for the Bitcoin fork. Evidence from the Poll ran by the Kraken Exchange saw a 76% level of respondents agreeing to delisting of BSV saying it is Toxic.
This can be said to be an affirmation to the cryptocurrency opinion and support of the industry players to kick to the recesses of the cryptocurrency community Dr. Craig Wright. Expressing his anger on the situation of things, industry titans poured their opinions not excluding CZ who said
To be clear, I don't choose sides on technology. We let market do that. I am against fraud, such as lying to be someone. As such, it is my strong opinion that: Craig Wright is fraud.
Commenting on the issue, Crypto Die Hard Loyalist John McAfee said
I hate to sway a poll but what idiot would believe that Craig Wright is Satoshi and therefore BSV is not a scam? If thete ever was a scam it is BSV!
He continued
Enough is enough! There at least a dozen crypto adherents who know the true identity of Satoshi. I can assure you, 100%, it is NOT Craig Wright. This absurd claim of Craig's is incomprehensible. Mr wright: Have you no shame? Seriously sir! Have you no shame?
In a very special message posted on Twitter from YouTube, the CEO of Bitcoin.com Roger Ver called Dr Craig a liar and fraud and asked that he be sued again.
With industry players in the exchange and wallet business such as Kraken, Binance, Shapeshift etc already ending support for Bitcoin Satoshi Vision, one is left to wonder what will happen to the vision of the acclaimed Satoshi.