Amazon has a New Patent and it is Bitcoin Related
A subsidiary of E-commerce giant, Amazon has won a patent for a streaming data market place. Amazon Technology, Inc.  originally filed for the patent in September 2014 and reference was made to bitcoin transactions. The patent approved by the U.S. Patent and Trademark Office and it does not seek to utilize the delivery chain or drones using blockchain but to sell bitcoin related information.
Amazon is working on de-anonymizing cryptocurrencies and creating income from selling the data to law enforcement. The patents use a two bitcoin-related example to describe correlating bitcoin wallet addresses to IP or physical addresses maybe of interest to a law enforcement agency interested in the global bitcoin transaction data.
The patent provides an example:
For example, a group of electronic or internet retailers who accept bitcoin transactions may have a shipping address that may correlate with the bitcoin address. The electronic retailers may combine the shipping address with the bitcoin transaction data to create correlated data and republish the combined data as a combined data stream. A group of telecommunications providers may subscribe downstream to the combined data stream and be able to correlate the IP (Internet Protocol) addresses of the transactions to countries of origin. Government agencies may be able to subscribe downstream and correlate tax transaction data to help identify transaction participants.
The aim is to create a complete system where relevant data can be collated from everyone using bitcoin, from the sellers, buyers, online stores and the likes. These data will then be collected together to form a data base where real addresses can be provided to government agencies. It isn't like Amazon is stripping Bitcoin of its being semi anonymous since it claims to be a public ledger. We are keeping our fingers crossed as we look forward to seeing the patent come to life.
Do you think Amazon Technology. Inc. patent would come to life? Share your opinion with us!
Tron (TRX) Accepted by Travala.com To Be Used for Booking in Over 500,000 Hotels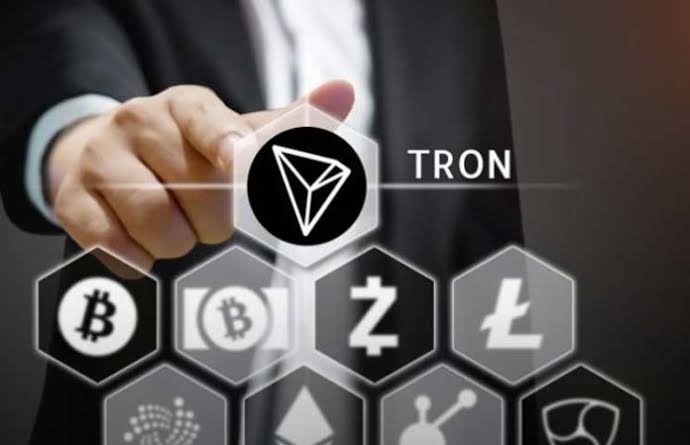 ---
Tron (TRX) is the 10th cryptocurrency to be adopted by hotel booking platform, Travala. Before now, Travala had been accepting coins like; Bitcoin, Litecoin, Ethereum, XRP, Nanos, BNB, AVA, DGB, Doge, EOS, TUSD, XLM. It also accepts PayPal, VISA and Mastercard. As travel platform, Travala aims at merging decentralised technologies and tokenized incentive structures to make booking easy for travelers.
Travala.com, a reputable blockchain travel platform, dedicated to revitalizing the yet to come travel industry. Established in the year 2017, it now  boasts of 567,928 properties in 210 countries across the globe, with over 82,000 destination coverage. 
Travala.com as of yesterday declared that its clients can now make payments with Tron (TRX) token in over 550,000 hotels across the world with an added discount of 15% for every transaction performed with the token.
According to Travala.com their customers are to use TRX to book 550,000+ hotels worldwide with an average saving of 15% on http://Travala.com and the customers can get further savings up to 10% off the already amazing prices with our SMART program.
While the other coins listed above like Bitcoin, BNB, Nano, etc have been enjoying this privilege for some time now, it is coming new for Tron, and this can be taken as an added advantage for the cryptocurrency. Unlike every other blockchain technology, every moment of Tron (TRX) is filled with exciting news. The quality and potential of any cryptographic project in the space is determined by the adoptions and partnerships it gets.
As a means to echoing the success of Tron, Misha Lederman, a well-known member of the Tronix team, had once related that Tron has produced more blocks than Ethereum. According to Lederman, "Tron has produced 8.3 million blocks since its independence in June 2018 and Ethereum, on the other hand, despite its longevity, has only produced 7.5 million blocks since July 2015."
Photo credit: Botcoin Exchange