Alleged Capital One Hacker Accused of Secretly Mining Cryptocurrency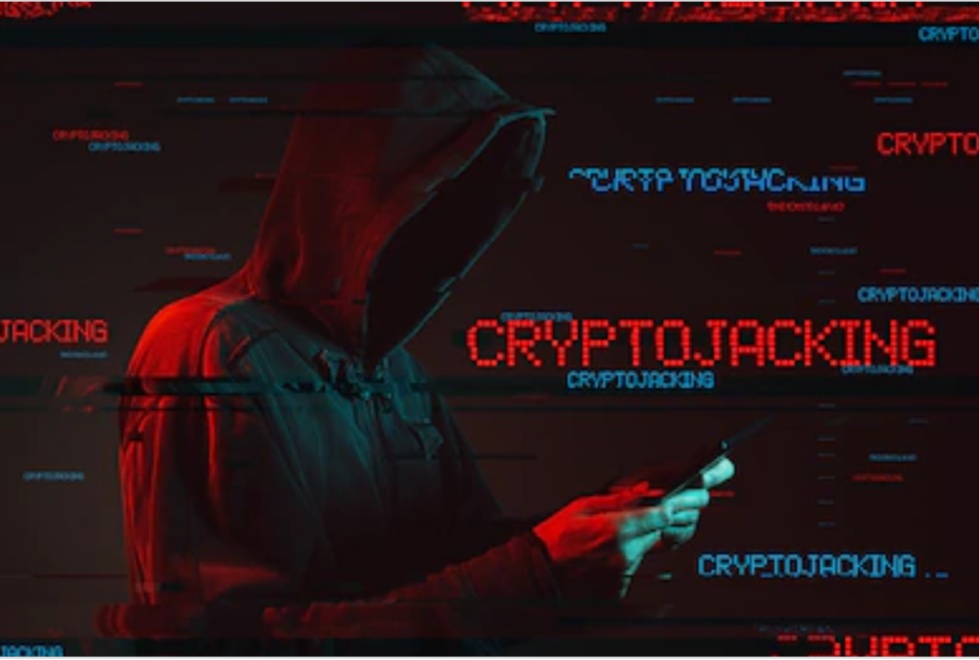 A massive-scale hack has been discovered, the hack which was said to have been perpetrated on a credit card issuer, Capital one who also allegedly suffered the hack of its cloud customers servers in order to mine cryptocurrencies.
On Aug 28, a court filing was released and revealed that Paige A. Thompson the perpetrator has received an indictment on charges of both perpetrating the Capital One breach and of unauthorized hacking into the servers of her employer's cloud services customers for the purposes of cryptojacking.
The rise of Cryptojacking
With the term cryptojacking being used to refer to as a stealth mining attack by installing malware which harnesses the processing power of an individual's computer for mining purpose without his/her consent.
With cryptojacking specifically, we see that this software quietly takes a portion of your computer's processing power depending on how they are programmed and use it to solve complicated algorithms. When these algorithms are completed units of cryptocurrency are deposited into a wallet which must have been pre assigned usually by the one associated with the writing of the program.
The alleged victims of the scheme
Although the court filings do not contain the name of Thompson's former employer, there has been a recent report which shows that the company in question is Amazon Web services. All three victims involved were said to have engaged the cloud computing services of the firm at some point. This was how the data theft was carried out.
"My cryptojacking enterprise"
In order to successfully carry out these covert mining activities, Thompson had allegedly taken advantage of the fact that some customers had misconfigured the web application wall on the servers which they had rented and contracted.
She was said to have obtained credentials for accounts that had permission to view and copy data stored by their own customers on their cloud servers which she scanned for any valuable personal identifying information. She had used the access she had to the server for her own benefit which included cryptojacking. The court filing did not contain any detail as to how profitable her mining activities were.
Only Bitcoin & Ethereum Are Sufficiently Decentralized to be a Base Trust Layer for Applications – Joseph Lubin
Co-founder of Ethereum and founder of ConsenSys, Joseph Lubin has said that bitcoin and ethereum are the only sufficiently decentralized blockchains to be a base trust layer for applications.
Joe Lubin made this statement in an interview in Hong Kong FinTech Week. There are good competitors and there are good marketing projects, Lubin said. He went further saying, Tron is an excellent marketing project and others like it and some of these are not necessarily intellectually honest and not technologically strong or rigorous.
However, he did noted some projects to be high quality technology projects, such as Polkadot, Avalanche etc.
He said both bitcoin and ethereum are the only sufficiently decentralized blockchains to be a base trust layer for applications for the planet.
According to Lubin, to be a base trust layer, a project will need to issue a token broadly and equitably. The project will also have to raise or gather enough revenue so that it can build its project and continue to build it out and maintain it. This will also require a vibrant, large and growing community to be successful.
Regulatory compliance is a serious challenge which crypto projects will have to deal with. According to Lubin, this was something both bitcoin and ethereum didn't have to deal with at its early times. He said if any project is hoping to aspire to be a massively decentralized base trust layer it will ill have to overcome the challenges but it will be very very difficult for even a technically very strong project to challenge the early head start and the massive network effect that Ethereum has.
The community behind the two largest cryptocurrencies by market capitalization is gigantic compared to other networks. Just recently, some group of people founded a decentralized autonomous organisation DAO to market the ethereum blockchain. Though the activities of the DAO hasn't been made completely public, it's worth mentioning that Ethereum co-founder and now founder of Cardano Blockchain Project, Charles Hoskinson, because there was no consensus to commercialize the Ethereum blockchain despite the desire for Ethereum to be global settlement layer.