Africa Blockchain Conference Set to Hold in Uganda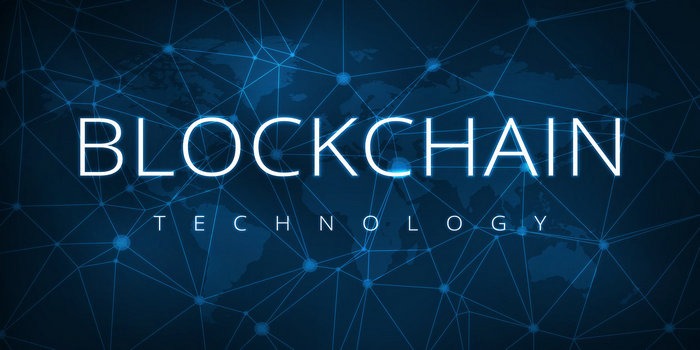 Uganda is set to host the "African Blockchain Conference" in Kampala. Uganda, which is one of the East African countries that is representing Africa in the blockchain space.
The Conference which is scheduled to hold on May 23 and 24 is massively supported by the Ugandan Government in Kampala at the Kampala Serena Hotel. The conference, which is scheduled to host policymakers, leaders in Industry, academia, youth, entrepreneurs and blockchain enthusiasts. is themed: "The role of Blockchain Technology in Africa's transformation."
The Blockchain Conference which was made possible by the Ministry of ICT and National Guidance, Stanbic Bank, and Binance Foundation is the backbone for the event.
Blockchain technology is a distributed ledger platform that allows creation and management of decentralized systems and processes, which enhance efficiency and transparency of transactions across institutional or business operations. Blockchain Technology, also described as the 'technology of trust' is disrupting and redefining traditional governance and business models across the world from the way information is created, managed and shared to the way products and services are delivered.



Chairman of the Blockchain Association of Uganda, Kwame Rugunda made remarks on the need to change Africa's lag in innovation while addressing the journalists at the Association offices at the Nakawa Business Park. He also corroborated the remarks made by the President Yoweri Museveni regarding the need to change Africa's lag in innovation. While addressing delegates at the World Customs Organization Conference in March 2018, President Museveni told delegates that Africa has largely missed out on the industrial revolution, but however stressed that Africa should not be left out in the current digitalization process going on. Stating that Africa is entering the digital revolution and that "Africa will not miss out again!"
While reiterating these same remarks, Kwame Rugunda, explained that:
"Africa is at the right time to adopt this technology. "We have already seen glimpses into how it is disrupting traditional models in areas such as finance, procurement, insurance, health, identity management, contracts, governance, to mention but a few. Now is the right time to engage with this novel technology, because each wave of technology presents a profound opportunity, particularly for the early adopters," he said.
The goal of the conference is to drive engagement from both the public and private sectors of the economy by sharing ideas and understanding how things are done to speed up the adoption process and also focusing on how to build a blockchain eco-system and position ourselves to be a part of the global discussion.
The conference panellist which will comprise of stakeholders who will be building a case for the adoption of blockchain technology in Uganda and in Africa. The topic of discussion will include governance, regulation and policy, cryptocurrencies and digital assets, cybersecurity, innovation and technology, risk and investment opportunities among others and the speakers would majorly be from the African continent.
"Some of the immediate benefits of using blockchain include enhanced efficiencies with greater transparency and accountability in our business and governance systems which are key factors in enabling Uganda to become an investment destination, and catapulting our economic growth" Rugunda noted.
"We are actively engaged in the discussions on blockchain and have collaborated with different stakeholders to ensure we have the right information to advance our agenda as government," The Permanent Secretary at the Ministry of ICT and National Guidance, Vincent Bagiire affirmed.
The government is keen on embracing the technology because the government recognizes the growing trends in the technology sector and is positioning itself to be at the forefront so as to take advantage of these opportunities. The blockchain conference would focus on showcasing the relevant and different use cases in different sectors to demonstrate the value and importance of blockchain technology.
According to Stanbic Bank Head of Information Technology, Herbert Olowo, "Blockchain technology offers lots of benefits to the overall development and transformation of Africa and more importantly of Uganda. At a very high level, it will play a large role in improving operational efficiency both in the private and the public sector."
October Review: Where's Bitcoin headed?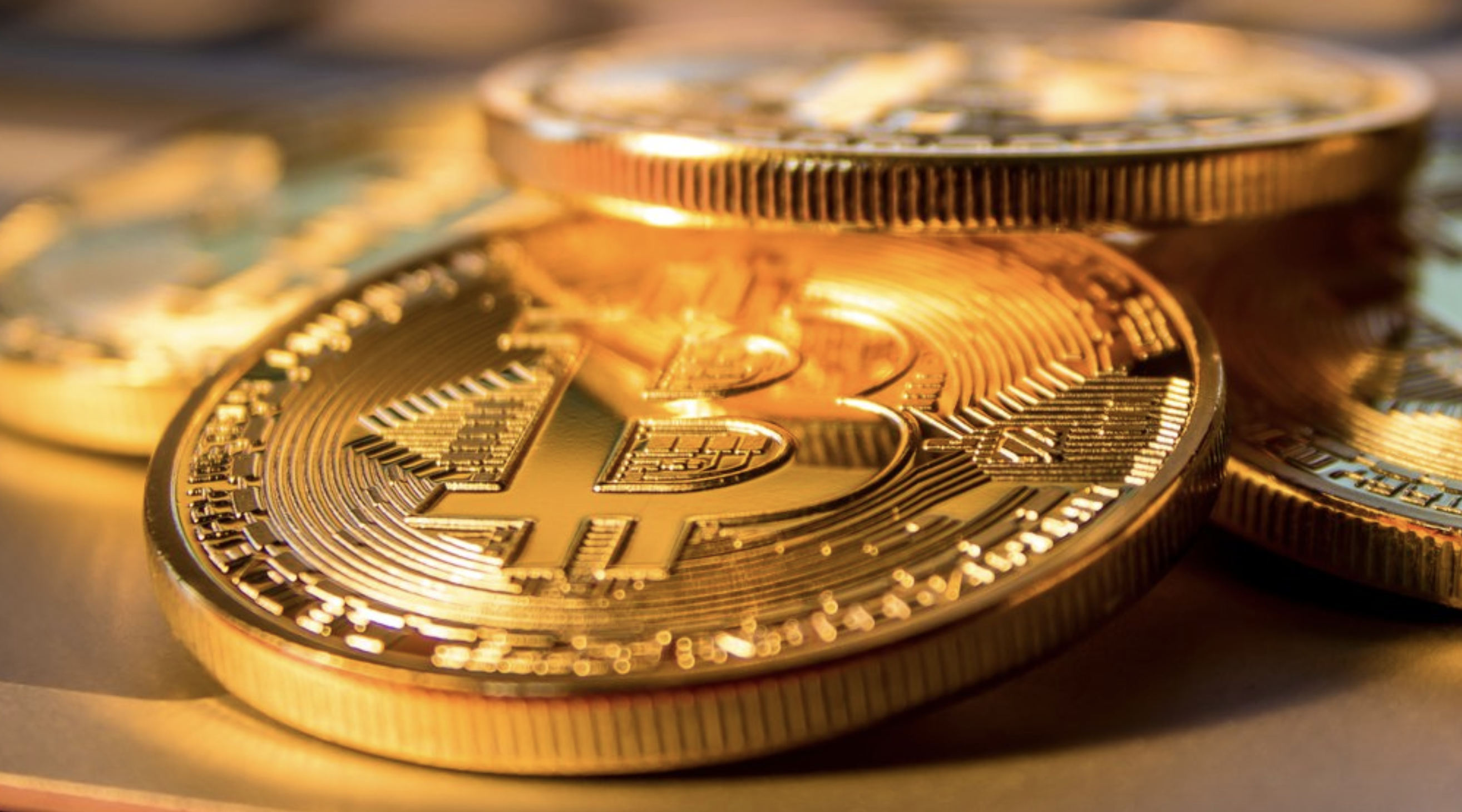 The month of October has been a good one for large-cap cryptocurrencies; Bitcoin turning out to be the biggest gainer with about 28.6% at the time of writing. Ethereum on the other hand has gained an average of 9%, Litecoin 21%, and Bitcoin Cash 16.2% in the last 30 days.
A major Bitcoin move as currently experienced is often positively welcomed by the crypto community as it has been long anticipated. However, the move is yet to rub off on altcoins as they have continuously bled through major supports.
Bitcoin has already delivered a spectacular year-to-date (YTD) performance, completely shaking off the Covid-19 drawdown earlier in March to gain over 90% returns. With just two months left in 2020, it is already obvious that Bitcoin will close the year with a stellar performance.
Bullish cases for Bitcoin
Lately, there have been some solid fundamentals backing bitcoin's price surge. Bitcoin is finally on its path to mainstream adoption. While covid-19 temporarily brought panic to the world economies, it has undoubtedly advanced the adoption rate of Bitcoin across the globe. Over the last few months, some notable events have occurred in favor of the novel cryptocurrency.
OCC allows regulated banks to keep crypto custody
On July 22, 2020, the Office of the Comptroller of the Currency (OCC) published a letter authorizing national banks and federal savings associations regulated by the agency to provide custody of digital assets for their clients.
Microstrategy and Square purchase BTC
Another massive move came from MicroStrategy, who for the first time used the cash on its corporate reserves to purchase Bitcoin worth $250 million on August 11. Subsequently, this move was followed by another substantial addition of 16,796 BTC worth $175 million on the 14th of September, totaling an investment of $425 million in BTC. Reports have it that Microstrategy is already up above $100 million in profit on their Bitcoin purchase, more than they have made in the past three years from their business operations.
Three weeks later – precisely on October 8, payment company Square announced that it has made a purchase of 4709 bitcoins worth approximately $50 million at the time of purchase.
It is becoming almost glaring that more publicly-traded companies will follow suit by allocating a certain percentage of their cash reserves in Bitcoin, ultimately leading to much higher prices in 2021.
Paypal goes Crypto
The most recent fundamental is of Paypal's entry into the scene. On October 21, the giant payment processor announced that its customers will be able to buy, sell and hold digital assets with the company's online wallets, starting from early 2021. While Paypal may not allow users to keep custody of their assets, the news is still a massive endorsement for Bitcoin, giving Paypal's 346 million global users.
Beyond the Fundamentals…
Aside from the solid fundamentals, Bitcoin has never looked stronger than it is right now from a technical perspective in recent years. Earlier today, Bitcoin crossed the $14,000 mark which was swiftly followed by a reversal to $13,572, no thanks to the sell orders at that highly anticipated region. As of the time of writing, Bitcoin is trading at a price of 13,860, indicating strong buying pressure from the bulls. It is worthy to mention that it has been at least 1015 days since Bitcoin crossed the $14,000, making it a key resistance area.
All these factors seem to coincide with the four-year market cycle, pointing to a fresh bullish run as the novel cryptocurrency heads into its 13th year in 2021.
DeFi could soon see another "alt season" – key metric suggests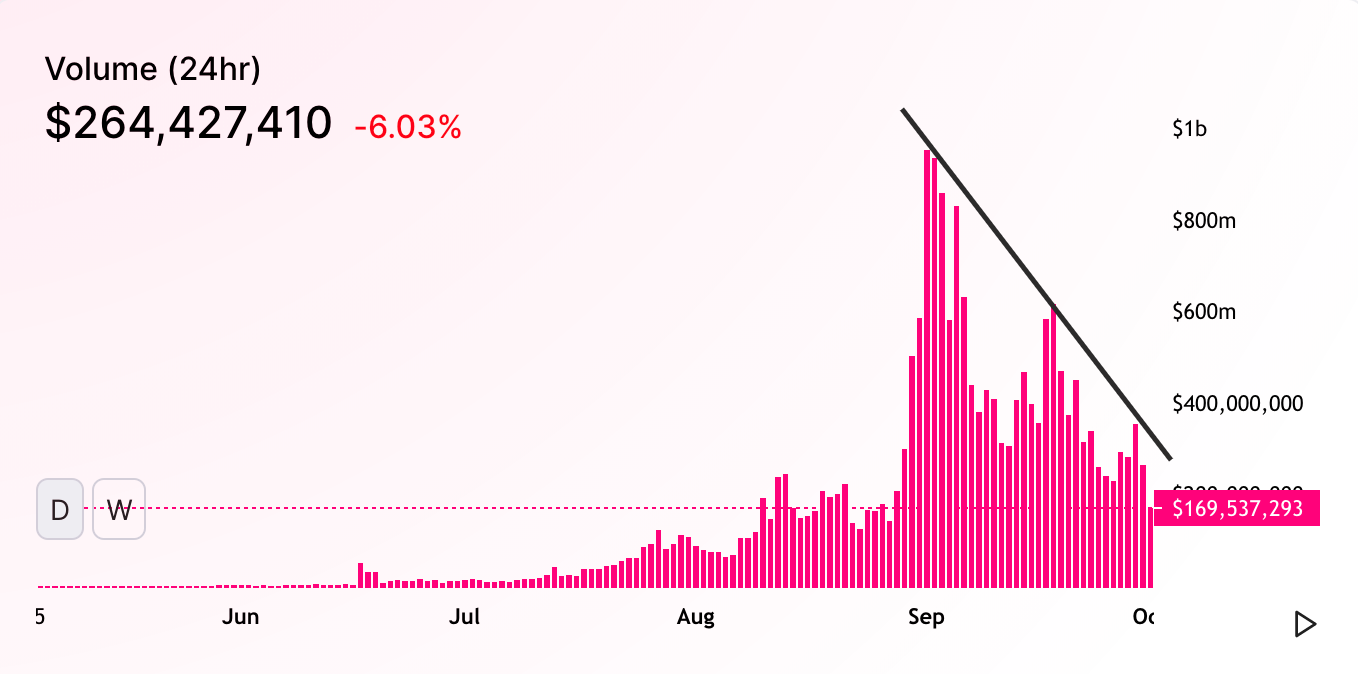 The crypto market has been battered in the past few weeks, with sellers having the upper hand while bitcoin ranges widely between $10,000 – $11,200.
Prior to the dump, every Ethereum developer was launching different kinds of food tokens and attracting a lot of FOMO buyers. It's not surprising that the market got saturated while most of these food tokens came crashing below 50%, one of the most popular being Sushi Swap.
Asides the market saturation, multiple blows have currently led to the market uncertainty: the Kucoin $150m+ hack, the CFTC's charge of BitMEX co-founders, and the latest which is President Donald Trump's COVID-19 diagnosis. Investors are cautious about the build-up to the United States Presidential Elections.
Bitcoin though hasn't reacted terribly to these updates, unlike in times past. Altcoins seem to have taken a stronger blow and may continue to plunge unless bitcoin shows stability around the current region or begins to push higher.
DeFi reversal imminent
Nevertheless, one key metric suggests that a reversal might be on the cards for DeFi tokens, having been struck the hardest.
A recent post by analytics platform Santiment suggests how trading volumes on decentralized exchanges like Uniswap and Kyber provide insights into future trends of the DeFI sector. They focus on the volume downtrend and believe that a breakout from that trend could be a sign of reversal for the sector.
Notice that its volume following a trend line? Once the trendline is broken – it's an early sign alt season is coming back. We would wait for it. That will be the confirmation.
"We are using Kyber and Uniswap volumes because it does reflect the greed or interest. DEX volumes are kind of a proxy of people gambling. More people trading means the crowd gets excited. In the middle of the cycle people will be talking about it everywhere again".
Santiment also believes there's another metric which indicates we're close to the bottom: when people start posting negative things to instigate fear.
Do you think DeFi tokens will begin another uptrend soon? Tell us your thoughts in the comments.
Market Retraces its Steps after Opening the Week with Green across the Market.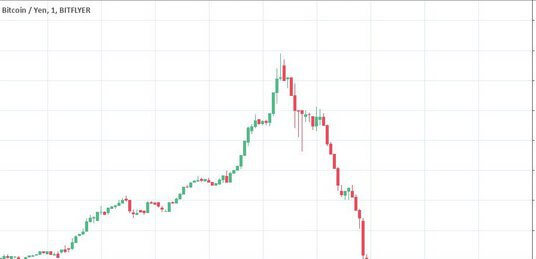 The first day of the week just three days ago opened the week to a wide spread gains across the cryptocurrency market with Tron reporting the highest gains of over 9%. Today opens with significant losses that have wiped out the gains made in opening day of the week. Bitcoin is currently trading at a loss of 11.01% as at press time standing at $11,503. Total market capitalization sits at a $313 billion. Opening day of the week, it was at $327 billion
The second largest cryptocurrency by market capitalization Ethereum is trading at $271 which is over $30 lower than its week opening price. It is currently reporting 11.94% loss. XRP of Ripple is trading at a negative of 15.79% as Litecoin is also a little below standing at loss of 14.59%. The price of XRP stands at $0.33 while Litecoin is just over $100.
Tron which recorded the highest gains in the opening day of the week is reporting an astonishing 16.56% loss with Bitcoin SV, the embattled Bitcoin fork showing 18.56% in red. Top loser on today is EOS which is trading at $4.66 with a market capitilization of $3.9 billion but suffering a loss of 20.13%. Bitcoin cash is at 18.48% red trading at $339.29.
Tether the stablecoin positioned at number 8 by marketcap is stable at $1 but reports a 0.06% red which should be normal as it is of course a stable coin.
The industry continues at grow and thrive with the reported achievements of Blockstack to conduct a SEC compliant token sales, the market normally responds favorably to such news. While its is normal for the market to step back a bit after an upward surge, could this be the result of the 7300s BTC dumped on Binance?
Someone on Binance is in a hurry to sell ~7.5k+ bitcoins ($100 million). It's a limit order, but it's aggressively adjusting it's price to be on top of the orderbook. Pushed down price from $12.6k to $12.1k. 5k btc left pic.twitter.com/f6jwAyDDc0

— Madoff wasn't on the blockchain (@bccponzi) July 9, 2019

We can only look at the charts and open our ears to hear positive news. And by the way, Bitcoin has increased in dominance to 65.4% as against its week opening dominance of 62.1%.