Addis Ababa to host the Africa Fintech Summit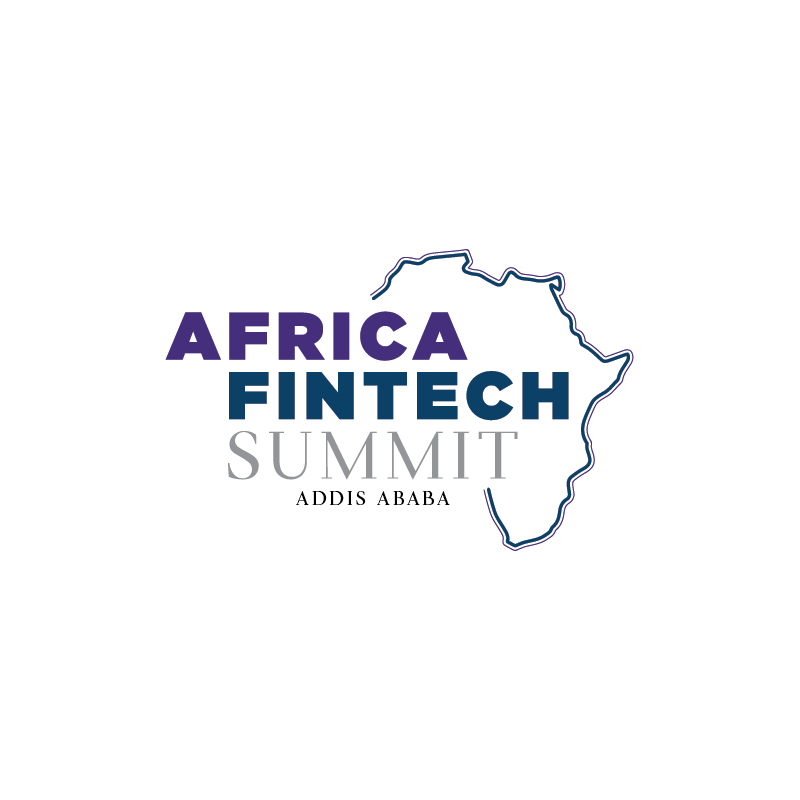 On November 21, leading innovators, investors, and policy makers from around the world will gather in Addis Ababa, Ethiopia, for the 4th edition of the Africa Fintech Summit (AFTS).
With participants who represent over $4.5bn in private equity and venture capital funding, the AFTS is the premier global initiative dedicated to financial technology in Africa. The bi-annual summit occurs each April in Washington, D.C., and each November in a different African city. The AFTS Advisory Board unanimously chose Addis Ababa as the 2019 host city in recognition of its rapidly growing economy, extensive infrastructure investments across the last two decades, and ambitious reform agenda that includes partial privatization of the national telecom monopoly and
ongoing liberalization of the financial sector.
"I am thrilled that this great event is coming to Addis Ababa," said the Honorable Getahun
Mekuria (Dr.-Ing) Minister of Innovation and Technology, Ethiopia.

"And there is no better time than Nov 2019 for this Summit to come to Addis, to show to our policy makers the great economic impacts fintechs are bringing to other economies and to prove that our current sweeping digital reforms are absolutely correct."
H.E. Fitsum Arega, Ethiopian Ambassador to the US, added:
"I am very much pleased to welcome Africa Fintech Summit delegates to the continent 's political capital and a nexus of global events, Addis Ababa. Ethiopia's commitment to Pan-African economic growth and integration is evident from its founding membership of OAU/AU, its offer of visa-on-arrival to all African travelers, its ratification of  the African Continental Free Trade Agreement (AfCFTA) last April, and by its flag-carrier Ethiopian Airlines, which connects 61 African cities to more than 120 destinations worldwide. Ethiopia is well positioned to welcome global travelers for the Africa Fintech Summit."
"In addition, the country's renewed focus on digitizing the broader economy and driving greater financial inclusion through innovation, there is no better time to host the Fintech Summit in Ethiopia," the Ambassador added.
The AFTS is organized by Dedalus Global, an investment and communications advisory focusing on emerging markets and emerging technologies, and by Ibex Frontier, an investment consultancy and route-to-Ethiopian-market advisory.
"We are extremely proud to bring AFTS to Ethiopia, the 2nd most populous nation in Africa that is at the inflicting point of digitalization, as e-commerce and financial inclusion are of prime focus both by the Government and the tech sector. We look forward to welcoming global investors and Fintech eco-system players with warm Ethiopian hospitality," said Zekarias Amsalu, Founder & MD of Ibex Frontier.
This past April, the AFTS in Washington, D.C. hosted 200 entrepreneurs, bank executives, policy makers, and corporate influencers from over 20 countries. Past AFTS speakers include Jim Ovia, Founder and Chairman of Zenith Bank; Clinton Townsend, Director, Global Fintech at Visa; Olugbenga Agboola, Co-Founder and CEO of Flutterwave; Tayo Oviosu, Founder and CEO of Paga; Andi Dervishi, Chief Investment Officer at IFC; and Worku Gachou, Managing Director for Africa, OPIC.
The AFTS Addis Ababa will focus on the future of banking, mobile money growth and integration, policy and regulation, blockchain, digital identity, remittances, and financial inclusion. Strategic partners for the Summit include the Corporate Council on Africa, the US State Department, the US-Nigeria Council, the Congo Business Network, and PeaceTech Lab.
Figure 1 Zekarias Amsalu, Founder and Managing Director of IBEX Frontier LLC, and Leland Rice, CEO of Dedalus Global LLC, signing an MoU to jointly organize and execute the Africa Fintech Summit in Addis Ababa on November 21, 2019.
A limited number of delegate passes for the AFTS Addis Ababa are now on sale. To learn more or to register, visit http://africafintechsummit.com/.
Disclaimer:
The Information provided on the website is designed to provide helpful information regarding cryptocurrency subjects. The content is not meant to be used, nor should it be used as a basis, foundational knowledge or prerequisite for decision making regards trading. Always do your own research and due diligence before placing a trade. We are not liable for any outcome based on any content found on the site.
Jelurida Africa Sponsors National Blockchain Hackathon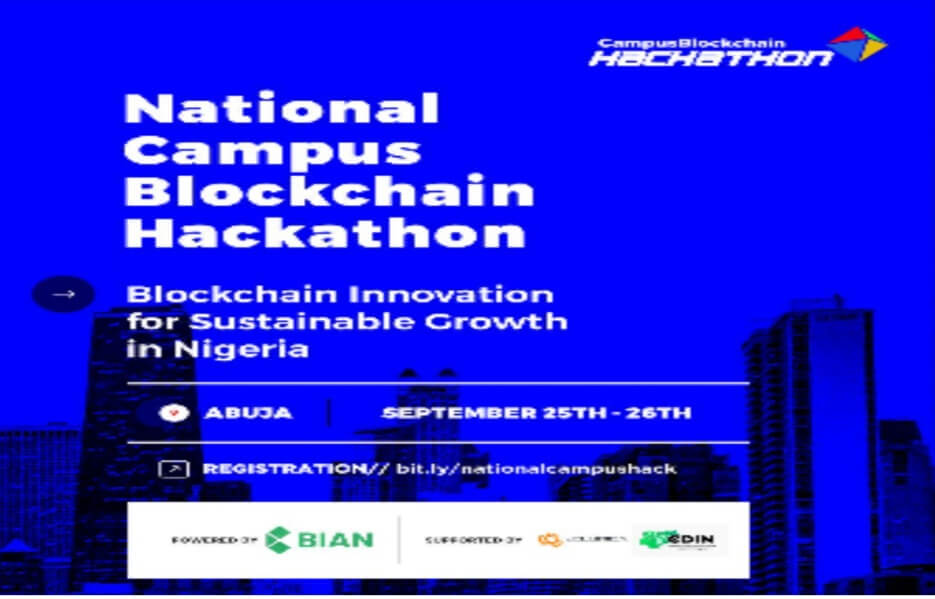 Jelurida Africa today announced that it will be sponsoring students of 5 different universities to the National Campus Blockchain Hackathon on September 25th and 26th 2019 where they will have the opportunity to pitch their Blockchain-based idea or solution to investors. The Sponsorship will cover their cost of flight to Abuja, feeding and accommodation.
Having been to five institutions across the country earlier in the year with Jelurida's support, the National Campus Blockchain Hackathon is set to hold its Finale on the 25th and 26th of September, 2019 where winners of the previous Hackathons from each school will be hosted in Abuja by Jelurida for the conference themed 'Blockchain Innovation for Sustainable Growth in Nigeria'.
The Campus Blockchain Hackathon, an initiative of the Blockchain Industry Advisory of Nigeria (BIAN) a subdivision of the Cryptographic Development Initiative of Nigeria (CDIN) with sole sponsorship from Jelurida is a two days programme that is hosted in Universities across Nigeria. Jelurida Africa, a Blockchain Technology firm in Lagos Nigeria as part of their efforts of spreading advocacy and creating awareness of the Blockchain technology have been solely involved in sponsoring the Campus Blockchain Hackathon programmes right from its inception in 2018.
The major tertiary institutions that previously participated were selected across the geopolitical zones in the country which are Covenant University, Kwara State University, Ahmadu Bello University Zaria, Federal University of Technology Akure and the University of Nigeria Nsukka.

This upcoming Finale is a two day event where the Campus communities are taught about the Blockchain technology, its potentials and use cases on the first day and made to think out ideas or solutions that can be implemented with this technology which will be pitched to the judges on the second day and the best solution goes home with a sum of 100,000 naira and other souvenirs.
Also, the finals of the Campus Blockchain Hackathon will offer participants the opportunity to pitch their blockchain-based ideas to investors from various industries that will be present at the event.

Pictures from event
Jelurida Africa's mission is to ensure that the rate of adoption of the Blockchain technology in Africa is fast-tracked through implementing solutions for businesses using the technology. The Managing Director Adedayo Adebajo believes that the youths are the most acceptable of new trends hence his full support of the programme in Campus communities which is also in line with the companies key offering of Education and Consulting. For more information about the company and what they do, visit the website or follow on social media platforms @jeluridaafrica.
Meanwhile, the Campus blockchain and cryptocurrency tour CampusBCAT 2019 train will be moving to the University of Port Harcourt after recording great success at its first stop at the University of Ibadan UI on the 7th of September. The event is slated to be held on September 24.