Resourced Lands: Seedify Announces Metaverse Launch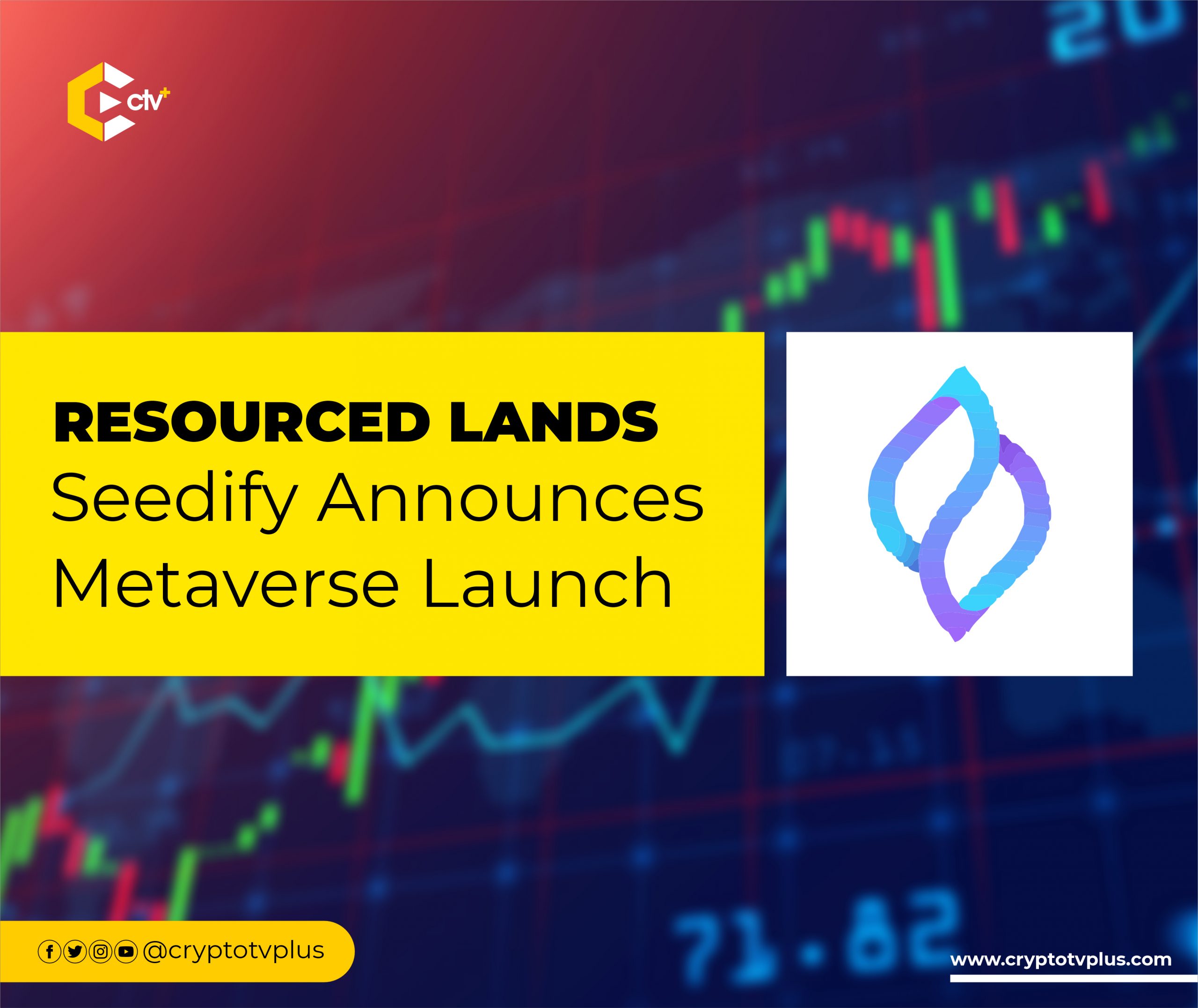 Seedify has announced the launch of Resourced lands. According to Seedify Meta Studios, the metaverse will be home to several novel innovations to make the virtual world more immersive for gamers and game developers globally. Capitalizing on the user-generated content (UGC) concept, Seedify is introducing a metaverse with built-in tools that allow users to create games irrespective of their experience level. 
User-generated content (UGC) based gaming has become a time-tested innovation, especially with the arrival of Web3 technologies and narratives. As a result, metaverse platforms like Roblox, which houses over 52 million global users, have embraced the UGC concept. However, Roblox is mostly designed for users of lower age grades. 
The UGC-based gaming concept provides tools for builders who want to create their games. Thus, Seedify's Resourced Lands concept is to have multiple games in a virtual world rather than a single game. More than 40 million games exist on Roblox, with the top games like Adopt Me seeing as much as 23.78 billion visits in 2021. 
While the UGC games on Roblox unlock opportunities for many genres of games such as FPS, RTS, and MMOs, they lack an interoperable feature that allows users to import acquired in-game items across different games. 
Seedify has identified this challenge and has established a platform for interoperability in the metaverse through Resourced Lands. 
What are Resourced Lands?
Resourced Lands are simply virtual worlds created to provide users with an enhanced Metaverse experience. According to Seedify, "the goal of Resourced Lands is to put incentives into each land, to bring adoption to more games, create better experiences for gamers in the process, and help builders to have the value propositions needed to enable more gamers to visit their lands."
Items will be persistable on Seedify's Resourced Lands, thereby encouraging interoperability which has become a major talking point across the crypto industry. In addition, while the Resourced Lands are based in a virtual world, Seedify is implementing various features to give them a unique setup.
Each land will come with a great variety of resources.

These resources will have five rarities: Common, Uncommon, Rare, Epic, and Legendary.

Each Land Biome will be home to different resources only available in those land biomes.

Resources in them will have up to 4x multipliers, meaning users will find certain resources found more than others according to the multiplier ratio, random to each land.

Landowners will need to stake their lands once Land Staking arrives, and before that, you will be able to learn how much resources you'll earn daily, based on the ratios shared through a Metaverse Wiki page.

Users will need resources to build, craft, upgrade, and own useful things, from mounts to structures, buildings, wearables, weapons, and many other things in the Metaverse.

Resources will be tradable in auction houses in cities and tradeable to Amé, the only virtual resource that can be tradeable to $SNFTS and $SFUND.
The resources are designed for several utilities within the Lands, which include;
Progress in the Metaverse and have better in-game utilities

Create avatars, and homes, mount varieties, and enhance buildings.

Bring gamers into your land, and make it a popular game so then if you would like to sell custom NFTs, tickets, and such, you will be able to utilize your user base.

Gather plenty of resources to turn them into Amé, which other users can buy from you in return for $SFUND and $SNFTS.

Developers can integrate a subscription-based model into their Resourced Lands to earn recurring income.
How Developers Can Utilize Resources for Adoption
Developers can attract and incentivize users with these resources. Users partake in tasks set by a game's developer and, in return, are rewarded. Developers can implement this in several other ways, such as;
Putting resources you have into the core game loop as daily or weekly quests, e.g., for every 100 kills, earn 10 of resource X.

Having grand prizes in tournaments to bring gamers in bulk, e.g., win the battleground tournament today, for the 1st place 1000 of resource X.

Giving resources to those who spend time in your lands, e.g., for every 1 hour spent, earn 1 resource X

Complete the game in X amount of hours, e.g., every user that completes the game in a given time frame will earn 20 resource X.

Participate in the daily event during these hours, e.g., earn extra resources at a 2x multiplier.
Essentially, the most creative developer wins if he can attract the most users. Thus, it creates room for competition which will positively influence the economy of the Lands. Moreover, this will spike adoption as more users troop into Lands to participate in challenges and earn resources.
Seedify plans to launch its Resourced virtual worlds with the sale of the Lands of Dune categorized into biomes. Each biome will contain exclusive resources.  The Lands of Dune consist of 5000 lands in 4 different rarities;
Legendary (100): 1 million $SNFTS

Epic (400): 300k $SNFTS

Rare (1000): 150k $SNFTS

Common (3500): 50k $SNFTS
In total, 545m $SNFTS will be raised. However, the tokens will be burned after the sale. Seedify will host sales for Resourced Lands in early November on the Seedify NFT launchpad.