Here's What Has Been Going On In The Crypto Market In The Past Week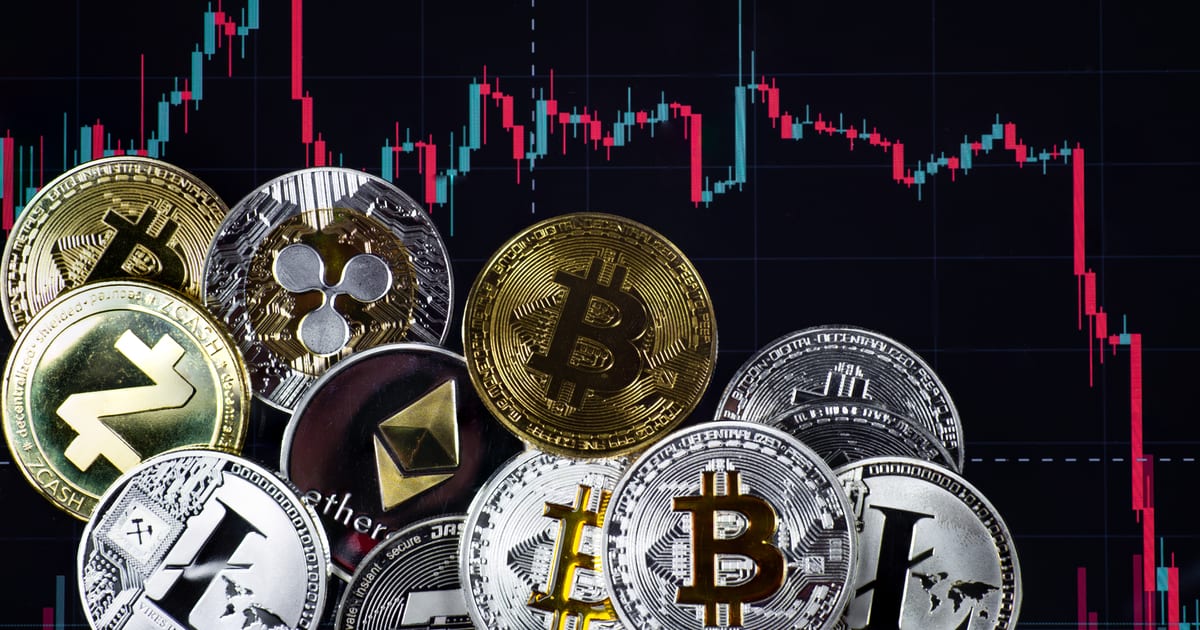 The past week has been a fair one for most cryptos. Most recorded new amazing highs and some recorded new jaw-dropping lows. The crypto grandaddy, on the other hand, bitcoin (BTC) has been retesting the $50,000 waters. Coupled with the passing of the new $1.9 trillion stimulus bill in the US on 7th March, reports from analysts have already begun to pour in predicting an imminent bull run on its end.
The top five cryptocurrencies by market cap starting the week are bitcoin (BTC), Ethereum (ETH), Tether (USDT), Cardano (ADA), and Binance Coin (BNB). Out of these five, only the first two maintained green charts. With BTC recording a mere 0.67% increase and ETH recording a little of 10%. BTC eventually touched the $51,000 mark before dropping back down to around $49,000. The price currently stands at $50,120 while ETH stands at $1,717.
See Also: Cryptocurrency the Golden Egg – Osinbajo
USDT, ADA, and BNB all recorded decreases with ADA and BNB dropping 13.21% and 8.3% respectively. This is coming shortly after ADA rose to become the third-largest cryptocurrency by market cap overtaking USDT. USDT has reclaimed the position but at the time of the writing of this article, the struggle seemed to have begun again with ADA coming close to USDT's $36.4 billion with a market cap of $35.8 billion.
Uniswap (UNI) was also reported to have surged to new highs as well in the past week. Now the first native token of DeFi application in the top ten cryptocurrencies by market cap, the token experienced an almost 50% price surge and currently stands at a value of $33 from a low of $24. Its market cap also saw a huge increase from $6 billion to its current value of $17 billion. Experts speculate more highs for the token as the launch of the Uniswap V3 comes nearer.
Terra's LUNA also saw a significant price increase in the past week with price levels surging up to 28%. Currently at a price level of $8.68, experts predict that a bull run could lead price levels up to as high as $12. Theta (THETA) also saw an increase of over 42% in price and stands at a current value of $4.68. A token created to facilitate in-game rewards, Game Credits (GAME) rose up by over 240%. Tokens like Sushiswap (SUSHI) and Fantom (FTM) however saw red colours in price levels as they dropped by 8.8% and 26.2% respectively.
See Also: ADA Scales Past BNB & USDT and is Now 3rd Largest Crypto By Market Cap
Diving deeper into the less known coins and tokens of the crypto world, Hedera Hashgraph (HBAR) recorded up to a 40% increase in the past week and currently stands at a price level of $0.17. VeChain (VET), a blockchain-powered supply chain platform also saw an increase of up to 28.67% in price levels with its price at $0.05 at the time of writing. Experts predict that the cryptocurrency can rise up to $0.10 if a bull run begins.
Overall, the entire crypto market stands at $1.5 trillion in market cap with BTC steadily leading with 60% dominance.
What are your thoughts about this? Let us know in the comment section below.