List Of DEX Tokens That Are Surging to New Highs in 2021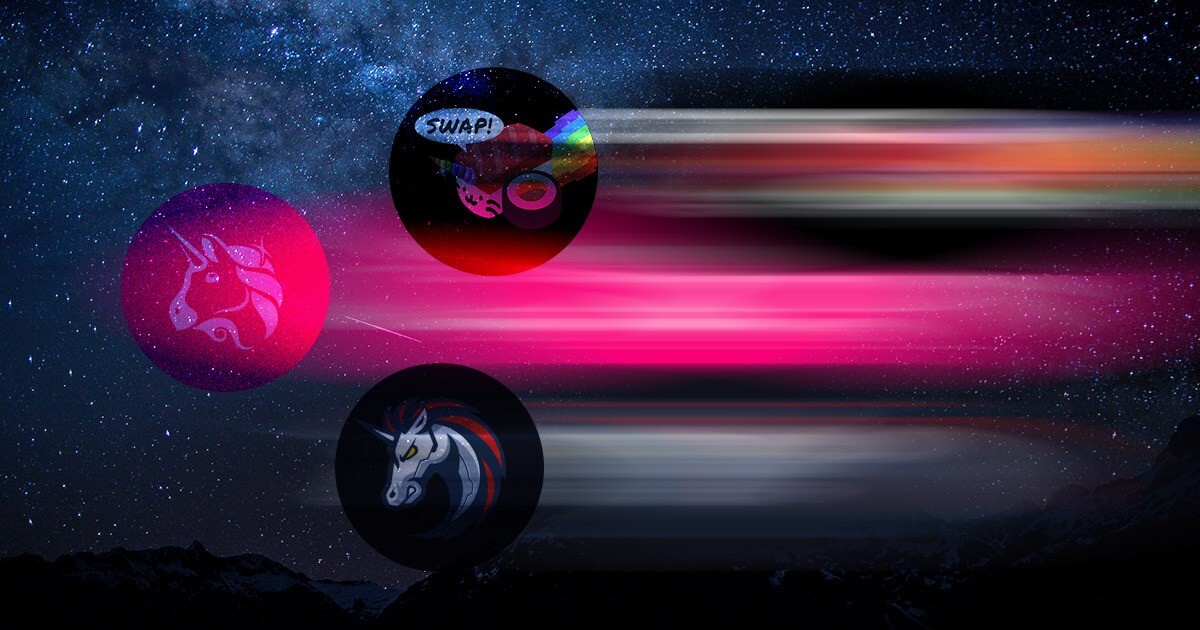 The Decentralized Finance (DeFi) sector has experienced high popularity the past year with total value locked in Ethereum-based DeFi projects up to $37.12 billion at the moment of writing. As a result of this, the decentralized exchange (DEX) space has also experienced a significant boom. Some DEX tokens have actually been silently experiencing rich growths since the past weeks and surging to new highs. Here are some of them: 
SUSHI/USDT
Through all the lows SushiSwap has experienced since its inception including the token dump incident, it has risen to become a top decentralized exchange due to its large number of community engagement and the price of the native token SUSHI. 
Starting from a price of $1.16 on 29th August 2020, SUSHI has risen up to a high of $19.65 with a current value at the time of writing of $16.52, an over 4000% increase. With a trading volume of $277 million, the exchange platform itself stands as the fourth largest decentralized exchange by market cap while the token itself ranks 40 on the crypto by market cap rating list. 
Read More: DeFi Mirrors the Future of Banks
UNI/USDT
Also from humble beginnings, and facing trouble after the launch of SushiSwap which was said to have largely copied its features, Uniswap, the decentralized exchange platform that hosts the UNI  token, has grown to become the second-largest exchange by trading volume with a volume of $789 million. After its listing on 19th September 2020, its token UNI has risen from $6.90 to a high of $32.63 established on 20th February. The token is currently trading at a price of $23.61 at the time of writing. Experts speculate that there will be more increase at the launch of Uniswap V3. 
CAKE/USDT
A Binance Smart Chain project, PancakeSwap's native token CAKE has also made it to the profit list this year. Just in the first two months of the year, the project posed itself as a competition to the likes UniSwap reaching $1.1 billion and topping the charts before giving in to Uniswap once again. 
Just this year, between the periods of 30th November 2020 when the token experienced its all-time low of $0.194, to its recent all-time high of  $21.41 on 19th February this year, the token has experienced over a 10,000% increase in price value. It is currently trading at $10.91 at the time of writing.
SRM/USDT
SRM is the native token of the Serum exchange, hosted on the Solana blockchain network. Holders can stake their SRM tokens to earn yield profits and facilitate transactions. Since its listing, the token started out from $1.69 on 12th August 2020 before reaching a low of $0.78 on 4th November that same year. In this year, however, the token has experienced an over 900% increase establishing a high of $8.11 on 25th February. It is currently trading at $5.57 at the time of writing. 
Read More: Decentralized Exchanges (DEXes) On The Roll As 2021 Trading Volumes Already Surpass $120 Billion
LINA/USDT
A newbie in the DeFi space, Linear Finance (LINA) is one of the projects that recently launched its activities on the Binance Smart Chain after originally starting out as an Ethereum-based project. 
After its release in September 2020 at the price of $0.0.01691 and experiencing a low of $0.0047 on 19th November 2020, the LINA token rose up over 3300% to set a new all-time high on 12th February of $0.1121 right after its integration with the Binance Smart Chain. 
What are your thoughts on this? Let us know in the comment section.