Guggenheim CIO  Increases Future BTC Projection from $400k to $600k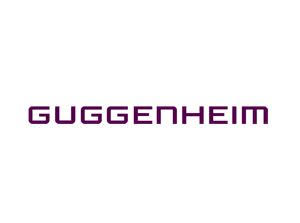 The Chief Investment Officer of Guggenheim Partners, Scott Minerd, projects that the leading currency has the potential to scale up to a whopping $600,000. He however highlighted that although BTC has been somewhat stagnant recently due to inadequate stimulation by institutional investors, it will eventually surge massively.
The CIO categorically stated on Tuesday the 2nd of February, 2021 via an interview with CNN that he sees a future where bitcoin (BTC, +3.97%) will hit the $600k mark. Minerd explained how Guggenheim Partners has been observing and considering the leading currency for about a decade but believed that the BTC market "just wasn't big enough to justify institutional money."
Read More Articles: BTC to be Used as Global Medium of Exchange in the Future
This take changed as BTC started to gain more ground and break the 10k mark. Minerd notes that:
"If you consider the supply of bitcoin relative … to the supply of gold in the world, and what the total value of gold is, if bitcoin were to go to those kinds of numbers, you'd be talking about $400,000 to $600,000 per bitcoin,"
He expressed interest in how the leading crypto did a forward flip from $20,000 to $40,000 in just a few weeks as he believes this "smacks of short-term speculation,". He however emphasized that many institutions are being careful and cautious, and their participation is not yet enough to support its present value rates.
Guggeinheim CIO adds that crypto "has come into the realm of respectability and will continue to become more and more important in the global economy,"
The current BTC adoption has made Minerd become more optimistic about the future of the leading currency as he increased his future projection for a bitcoin from $400k last December to $600k now. Who knows if bitcoin will do better and earn greater projections from more financial commentators and key brands.
What do you think of Minerd's projections? Let us hear it in the comment section below.