Polkadot Doubles in Its Price within 7 Days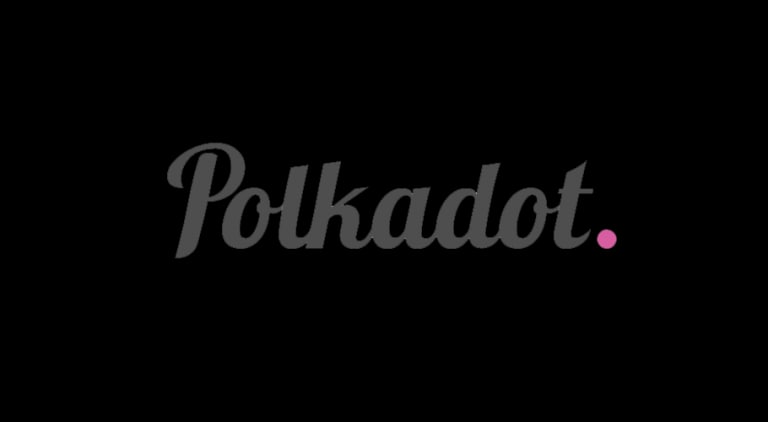 Polkadot is currently trading at over $10 after it has achieved a 100% increase over the last seven days.

Data from Coinmarketcap puts the blockchain platform led by Gavin Wood at No. 6 It is currently trading at positive of 12.5% over the last twenty four hours (24hrs) while over the last seven days, it shows a gain of 100%.
The asset is currently with a market capitalization of $9.3 billion and a 24 hour volume of $2.9 billion.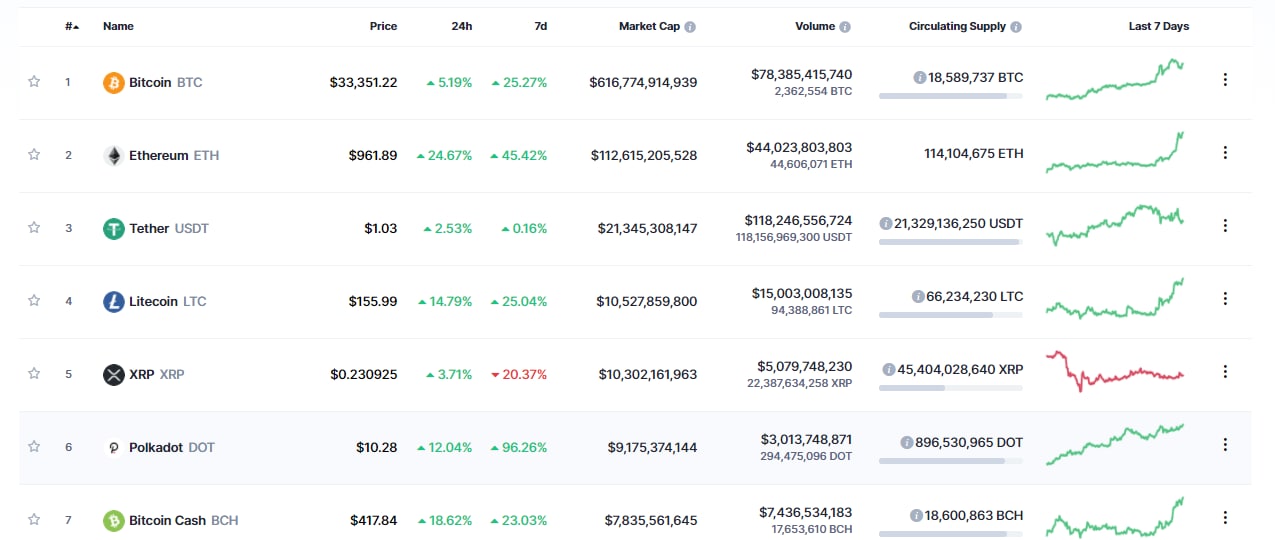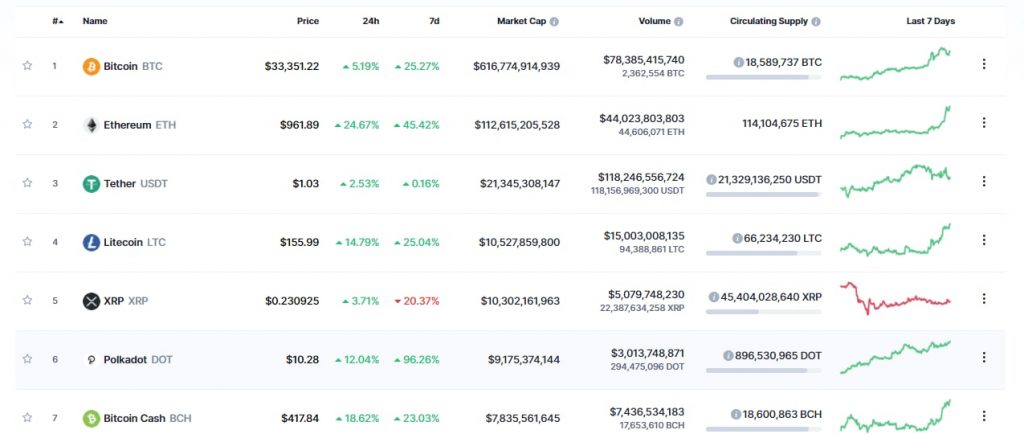 Polkadot is not the only cryptocurrency reporting huge gains over the same trading period. Ether (ETH) is also reporting about 50% over the last seven days. Bitcoin is currently trading at $33,000+ at a quarter increase of its price a week ago.
Litecoin reports a 23% gains over the same period.
Will the market experience a pull back soon? Share your comments below.