Ethereum Price Increased by 50% Within A Week As It Clocks $1000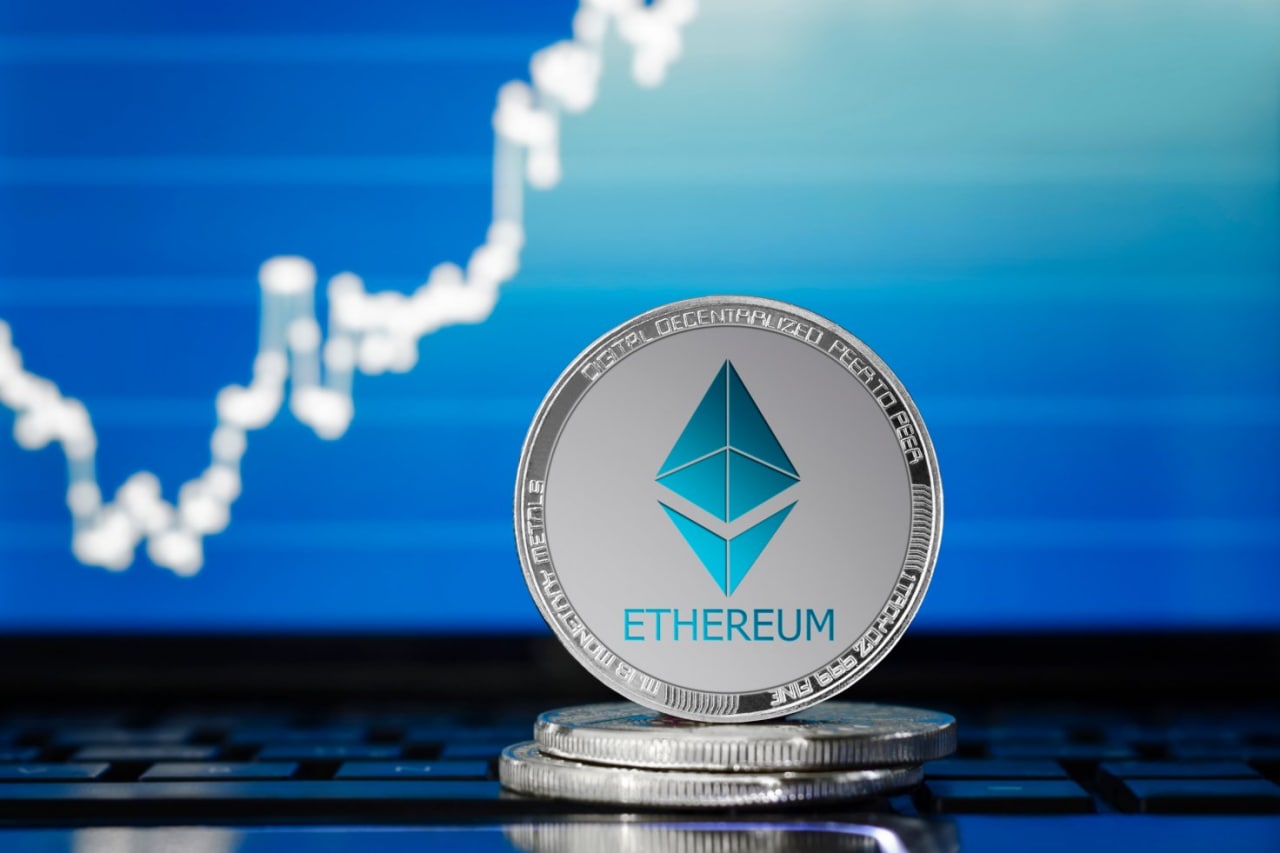 The cryptocurrency market is currently on a wild run as Ether (ETH) reaches $1,000. The second largest cryptocurrency after Bitcoin has gotten to this all-time high since the 2018 bear market when it rose to as high as $1,200 and fell back down to as low at $100.
The leading smart contract platform's native cryptocurrency is currently trade as at press time at a gain of 25% over the 24hrs trading window. Under the 7days trading window, it is also at an impressive gains of 45.6%.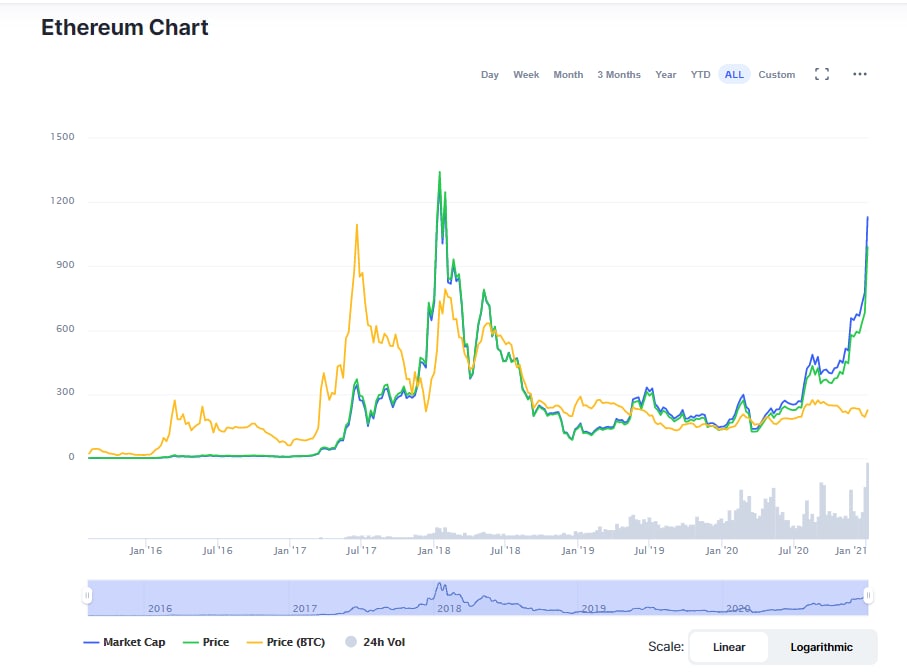 Bitcoin, the largest cryptocurrency is also enjoying its own profit streak as it has rose from a low of $3,000+ from the last bear market to as high as $35,000+. Other major cryptocurrencies are also in great profits. Except Ripple (XRP) which is currently invovled in a legal issue with the US regulators.
Litecoin is currently trading at an impressive profit over the last 24 hours at 15% while under 7 days trading period, it boast of almost a quarter gains.
Few days ago, CryptoTvplus reported Microstrategy's CEO, Michael Saylor saying in the year 2021, there will be a wild crypto rush.
Do you think these gains will continue for this new week or a market retracement is lurking? Share your comments below.