Morgan Stanley Holds 10.9% Stake in MicroStrategy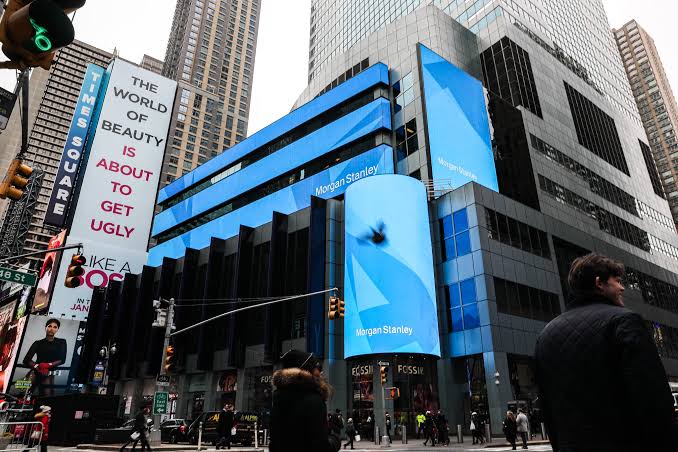 As bitcoin prices have soared in the new year, business intelligence firm MicroStrategy is riding on the profit wave as well. The firm although not very well known in the previous years, gained popularity after its huge investment in bitcoin around August 2020 making it the leading cryptocurrency its primary reserve asset.
The value bought at the time was 21,454 BTC for $250 million. Commenting on the decision at the time, CEO of MicroStrategy Michael Saylor said:
"This investment reflects our belief that Bitcoin, as the world's most widely-adopted cryptocurrency, is a dependable store of value and an attractive investment asset with more long-term appreciation potential than holding cash."
Ever since this investment, the value of the shares has soared 330% rising from $123.80 to $539.57 in 2021. This rise is coming after the poor performance of the shares in the early months of 2020 where it fell 13%.
Not only has this investment improved the share value of the company and added to its popularity, investment banking company Morgan Stanley has boosted its stake in the firm to over 10%.
According to a filing with the Securities and Exchange Commission released on 8th January 2021, Morgan Stanley has acquired 792,627 of the shares in the business intelligence firm.
The acquisition apparently took place on 31st December 2020 meaning the finance giant boosted its stakes in MicroStrategy by almost 650,000 shares since the end of the third quarter of 2020.
This purchase came weeks after MicroStrategy announced a $400 million securities offering for the purpose of raising funds to invest in more bitcoin. By the 21st December 2020, the firm had acquired 70,470 BTC and at the time of writing, the BTC stockpile of the firm is now worth over $2.8 billion.
By staking so much in a company whose primary focus is bitcoin, it is clear that Morgan Stanley a well-known finance giant is ready to embrace the crypto space. This is supporting the view that the constant upward rally bitcoin has experienced is due to the increased number of institutions who are now picking an interest in it.
This investment made by Morgan Stanley is one of the ways in which institutions can tap into the space without necessarily having to possess bitcoin. In light of this news, we can expect more institutions to follow this trend.