Digital Yuan Test Strolls Into Beijing And Shanghai Ahead of Imminent Release of the CBDC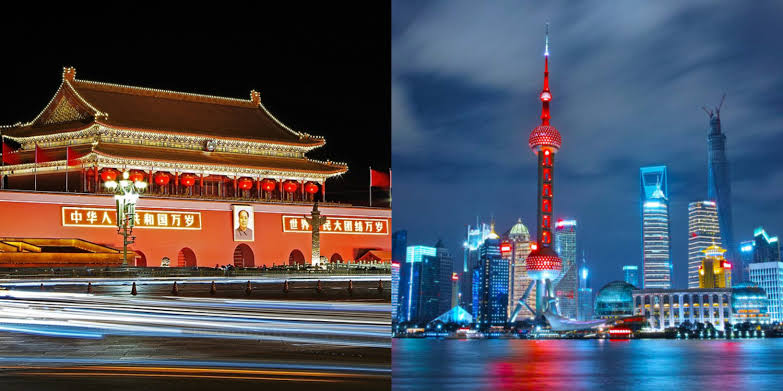 China continues to test its Digital yuan with plans to include Shanghai, and even Beijing, its largest cities and global financial hub, in its Digital yuan test cum give away.
With the recent turn of events, it is projected that the digital yuan will be launched in the most foreseeable future.
Just recently China conducted a 20 Million digital yuan giveaway worth over $3 Million. These pilot programs are to help the country's National Bank obtain critical information on markets'/citizens' reaction to the CBDC.
The digital yuan experiment is presently being scaled in China's biggest financial hubs. This year is projected to be a great one for testing the CBDC across China- especially its most populated cities.
Global Times, a Chinese Media House disclosed on Sunday the 24th of January, 2021 that Beijing, China's capital is set to advance the emergence of Fintech and professional services "demonstration zones" this year as hinted by the city's mayor.
See Related Article: China to Giveaway 20 Million Digital Yuan in Third Shenzhen Resident Giveaway
Advancing Fintech demonstration zones or hubs will include piloting the digital yuan, China's CBDC. China's CBDC is also known as a Digital Currency Electronic Payment (DCEP).
It appears that the Mayor of China's Capital city, Beijing, is set to advance China's CBDC further than its present use according to his recent disclosure.
The Guangdong Authorities are charged with the responsibility of advancing development in Shenzhen to revamp the city into an "innovative pilot zone" for the scaling of the Chinese CBDC as hinted by the province's mayor.
All these comes in the wake of Shezhen's third Digital yuan give away. Shenzhen is currently test running its DCEP for the third time so as to observe the mass's attitude to the e- CBDC.
"Industry observers" project that this Shangai move preempts an upcoming release of the digital yuan in the most foreseeable future.
Let us know what you think of China's giant strides in the Crypto Space. Let's converse in the comment section.