Bitcoin Pierces the  $34k ATH Mark Shortly After Reaching $30k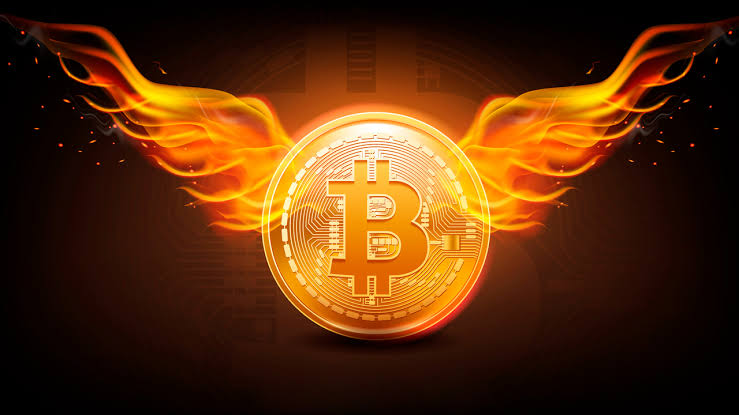 All can agree that the year 2020 can be described as the breakthrough year for bitcoin (BTC) seeing as it rose more than 300% in value and in this new year, from all indications, the leading cryptocurrency seems to be on its way to surpass all expectations. In the early hours of the 3rd of January 2021 which also happens to be the 12th anniversary of the currency's creation, the price of Bitcoin reached an ATH of $34,544.94 after breaking through $30,000.
The narrative of bitcoin as the "digital gold" has since flooded various news columns and social media conversations. Speculations on this sudden surge claim that the increase revolves around the fact that institutions are now seeking to invest and hold bitcoin. A popular platform where institutions are constantly buying into is the publicly traded Grayscale Bitcoin Trust Fund (GBTC) which offers investors the opportunity to trade cryptocurrency on the stock market. In a report posted via a tweet, the asset manager has increased its holdings by ten times since the start of 2020. As more institutions are pooling in, the liquidity levels keep on reducing thereby preventing BTC from correcting and consequently resulting in a constant increase. According to Jehan Chu, CEO at Hong Kong-based trading firm Kinetic Capital in an interview with Coindesk,
"The final land grab has started, and by this time next year, accumulating >1,000 bitcoin will be nearly impossible for most people."
Another reason for the surge has been attributed to the lowering purchasing power of the dollar amidst recurrent stimulus spending. The total money supply of the dollar has gone from $4 trillion in March 2020 to over $6.5 trillion as of November 30, 2020. This has fueled the fear of possible inflation and has motivated corporations to shift to the BTC corner.
Other possible factors include lagging world economy, the certainty of the scarcity and store of value qualities of BTC due to mining reward halving and the maturity of the infrastructure that cryptocurrency is built on which now assures safety of investment.
With a market value now of over $540 billion, bitcoin is now on its way to being more valuable than most publicly traded companies despite all the previous opposition against it in the world of traditional finance. However, the future is still uncertain as the value seems to be dangling around $29,000 to $31,000 at the time of writing. At this point, we can only watch and wait and keep our holdings safe.