Ernest Mbenkum, CEO, Bantu Foundation, Shares the Inspiration behind the Bantu Logo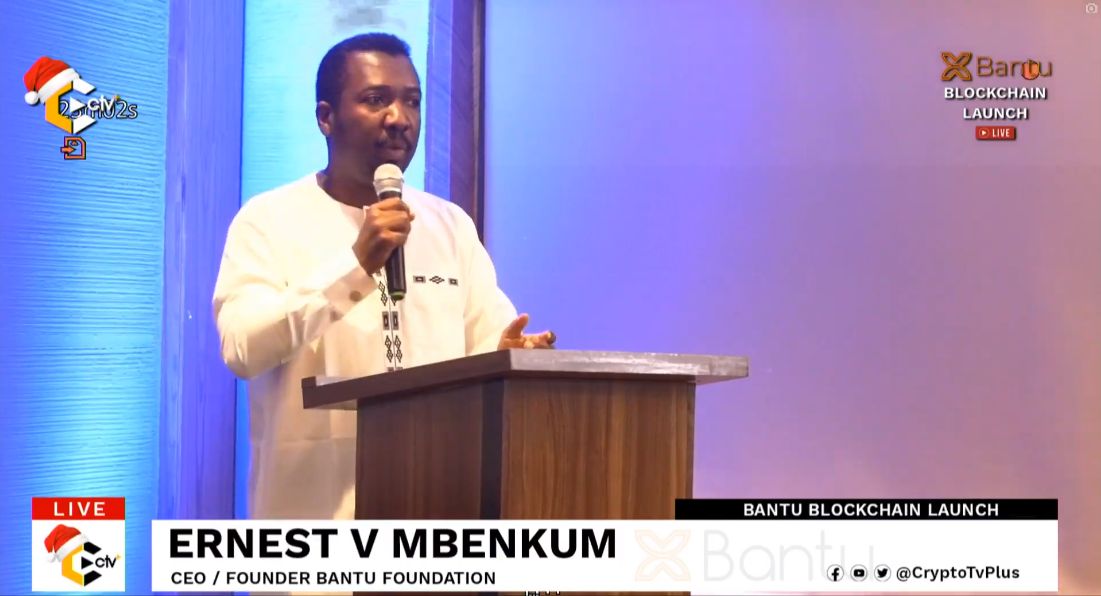 Ernest Mbenkum, the CEO of Bantu Foundation at the official launch of the Bantu Blockchain shared the inspiration behind the Bantu logo. The Founder of the Foundation said the logo design is inspired by an ancient adinkra symbol in Ghana, fawhodie and it is a symbol which means emancipation, independence, freedom. The word Bantu is a word which means human, humanity.
With the symbol and word combined, the Bantu logo represents empowering people, humanity and there is a responsibility to that, he added.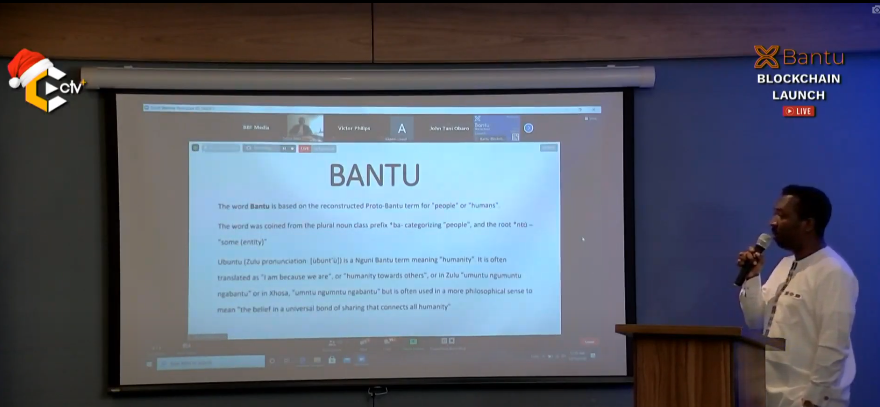 He also talked about the use case of the technology citing various sectors blockchain can be applied such as supply chain, medicine, finance, identity management, entertainment etc. Ernest Mbenkum said "we can use blockchain technology to unlock liquidity from real world assets by tokenizing, digitizing making them easier to move across border."
Africa is wealthy – Tokenizing Africa's Natural Resources
He said, Africa is continually reminded of how poor it is yet everybody keeps coming to extract mineral wealth and other resources and if we can find a way map all these resources, tokenized on the blockchain, then we can now make them more liquid and move them faster.
Read also: The Era of Fiat Currency is Gone – Abubakar Suleiman, Sterling Bank CEO
He continued saying, some of them can be securitized, commodities and that value becomes harmonized globally so no other person or location is devalued for whatsoever reason.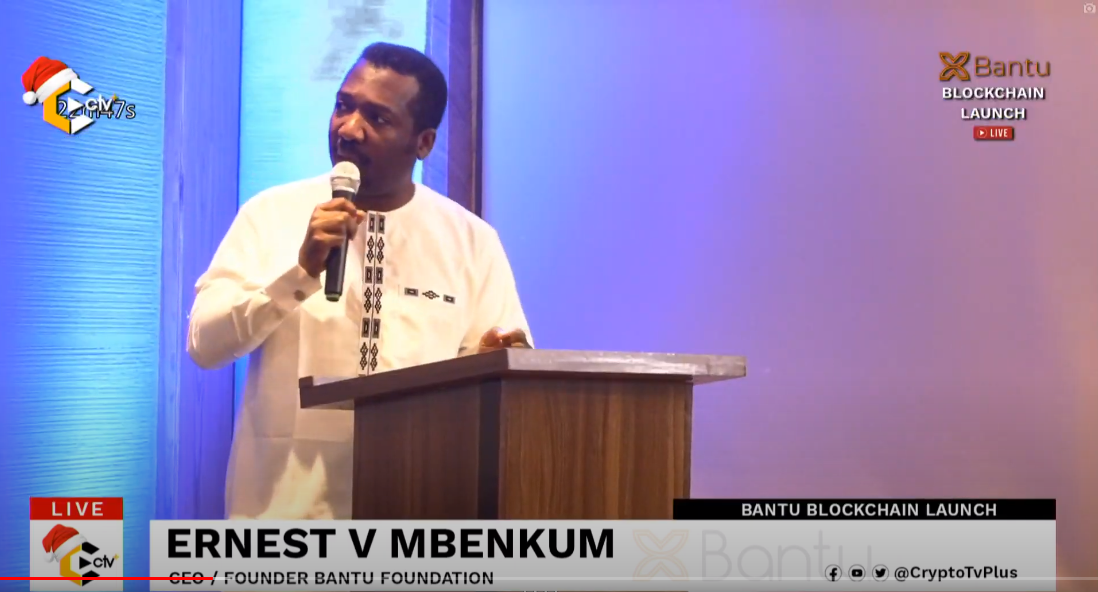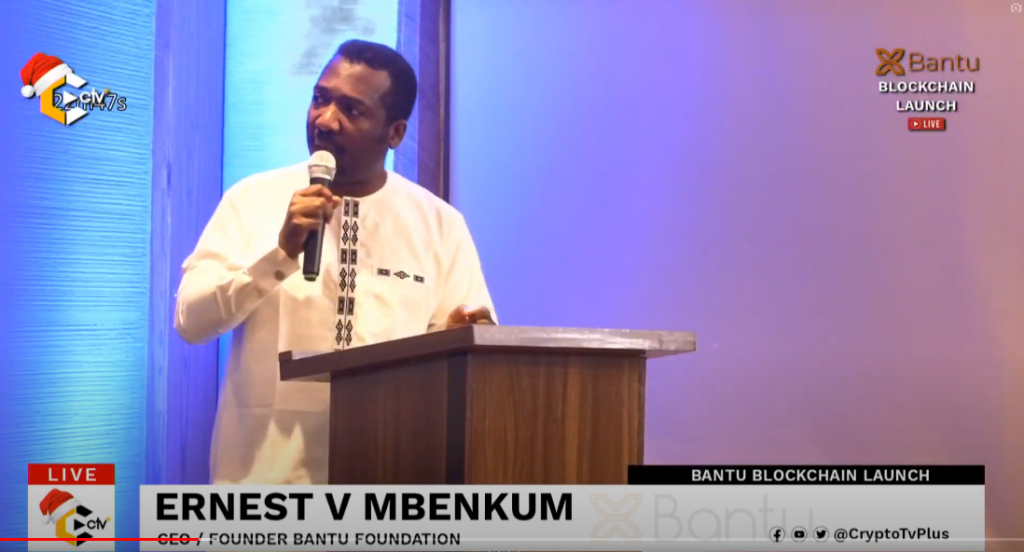 In the session, the Ernest Mbenkum also shared insight into the African market. He said across emerging markets, billions of people remain unbanked or under-banked; 85% of the GDP will happen in these emerging markets where access to things like stock markets, credit is limited or nearly impossible as banking and financial services. These people have mobile devices but don't have access to financial services. We believe Bantu can contribute to the African free trade initiative by providing the necessary resources, tools etc.
Is the technology safe?
Mr. Ernest also threw forth an interesting question in the digital space, the question of can we trust this (blockhain technology) technology? He answered saying technologies like most things are double edge sword. Both good and bad actors use technology just as electricity and the internet.
Read also: Bantu Network – The Rise of the African Vision
Bantu is the next frontier, it will be open source, he said; and we are calling everyone to come onboard to build the next decentralized amazon, facebook etc. He assured players in the financial space that technology  is not here to compete with existing banks, government or other institutions but to complement them and hope that they leverage the infrastructure just as they have leveraged the internet and electricity.
He concluded his session saying there are three types of people, those who make things happen, those who watch things happen and those who wonder what the heck happened.
You can watch the Bantu Blockchain Launch here below