Germany Welcomes The Era of Blockchain-based Electronic Securities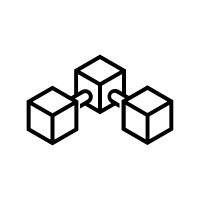 Germany has joined the league of countries that is leveraging on blockchain technology to scale their operations. This time, the country's cabinet enacted a new law on Wednesday, the 16th of December 2020 to facilitate the use of blockchain to register all-electronic securities.
With this new legislation, it is bye bye to paper-based certifications as all electronic securities can now be recorded using a distributed ledger technology. A Reuters report confirmed the position that this move is part of Germany's blockchain strategy according to the nation's Ministry of Finance.
The publication referred to highlighted that prior to now, issuers of financial instruments and the holders of financial instruments had to mostly document their transactions manually on a paper. This technology age has brought new innovations to remove the administrative inconveniences that this is for security holders.
The German Minister of Finance, Olaf Scholz, notes:
"The paper certificate may be dear to some for nostalgic reasons, but the future belongs to its electronic version."
The Ministry of Finance has been on this issue since last year. It pushed that the nation should adopt and regulate blockchain based securities facilitating its being utilized as an acceptable security kind.