CryptoTvplus CEO, Tony Emeka Ranked amongst Top 10 Crypto Leaders Shaping Nigeria New Digital Economy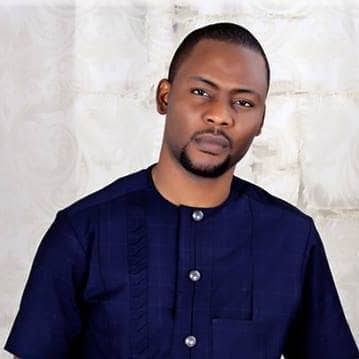 CryptoTvplus CEO, Tony Emeka has been ranked amongst the top 10 blockchain and cryptocurrency leaders in Nigeria shaping the New Digital Economy. The ranking was done by the The Top 10 Magazine.
Amongst others in the list are Gaius Chibueze, the CEO of ABiT Network; Franklin Peters, BitFXT Technologies founder; Adekunle Daniel, the founder and CEO of Blockstale Nigeria.
Also listed are; Yele Badamosi, CEO, Bundle Wallet Technology Ltd; Gilead Okolonkwo, CEO, BeepMagnet International Group; Fejiro Hanu Agbodje, Founder and CEO, Patricia Technologies Ltd; and CEO; Tony Emeka, CEO, Ma Media Ltd; Seun Dania, the CEO of Tradefada Nigeria Ltd; John Chijioke, Founder & CEO of Chiji14Xchange and Chiagozie Iwu, the founder & CEO NaijaCrypto.
The Top10 Magazine is a magazine that takes into ranking the top 10 individuals or businesses in various industries.
According to a publication by the magazine, it said "The Top 10 Most influential People in Crypto Nigeria emerged from critical tests for their reach in touching lives, shaping a novel market as well as their ability to navigate through the challenges in the business which many have stumbled."
The names according to the magazine "constitute the captains in the knowledge of blockchain technology and cryptocurrency in Afrca. They are the people setting the pace configuring the digital space in which the 21st century world of commerce and finance is to run from this part of the globe."
Mr. Tony Emeka is the CEO of CryptoTvplus, the media firm owned by Ma Media Ltd. CryptoTvplus is the largest media firm in Africa bringing accurate reporting of events in the cryptocurrency space. As a visionary leader, he has worked tirelessly to build the fast growing media firm. Under his leadership, CryptoTvplus has built and launched several products/programs which are giving value to the global cryptocurrency community.
Speaking on this, Tony Emeka said "it's an honour to be recognized. It's a validation of the work we are doing to take the industry further and to ensure our personal growth. This recognition has reinforced our resolve as a firm and mine as an individual to continue to push on. I thank the Top10Magazine team for this"
"We're just getting started" he added.
The magazine also captured the Top 10 Nigerian CEOs of the Year, 2020.