Hong Kong's SFC To Oversee All Crypto Exchanges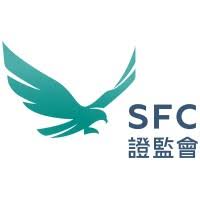 Like many nations, The Government of Hongkong's is set to take advantage of Blockchain technology and its many financial products. This time it appears that the government is after changing the regulations for firms that operate Crypto Exchanges in the Hong Kong terrain.
The director of Licensing at Hong Kong's Securities and Futures Commission (SFC), Clara Chiu, will present a consultation paper in her Keynote Speech at the Hong Kong FinTech Week 2020 in the coming Tuesday. She is to recommend that the SFC be granted increased surveillance authority over all "centralized virtual asset trading platforms" in Hong Kong. Irrespective of whether the Virtual Asset Exchange enables the trading of tokens deemed securities or strictly crypto like bitcoin (BTC, +1.50%), the SFC is projected to exercise oversight powers and functions over them.
The Hong Kong government agency curated the regulatory guidance in 2019 and the soft law  classifies virtual asset firms dealing in (even if it is) one security as  being in the same category as securities brokerages, thereby subjecting them to the same rules. In this light, these firms will be mandated to sign up with the SFC.
Ashley Alder, the CEO of the SFC related on Tuesday that;
"Under the current legislative framework if a platform operator is really determined to operate completely off the regulatory radar it can do so simply by ensuring that its traded crypto assets are not within the legal definition of a security," 
At this rate, all Crypto Exchanges will have to apply for an SFC Permit or License under Hong Kong's anti-money laundering law. This is the proposed guideline from the Financial Action Task Force (FATF).