Fitzpatrick, Head of Citibank's  CitiFXTechnicals Projects $300K Value for  BTC by December 2021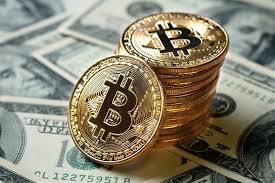 An analyst from US Citibank- Thomas Fitzpatrick recently noted the contrast and similarities between Bitcoin and the 1970s gold market.
He particularly highlighted how volatile the price of bitcoin has been so far, noting that this instability in price is "exactly the kind of thing that sustains a long-term trend."
Thomas Fitzpatrick is also the global Head of Citibank's CitiFXTechnicals market insight product. He made this statement in his report which was exclusively meant for the bank's customers.
This statement was made known to the general crypto ecosystem by a "tweep" dubbed "ClassicMacro". He reiterated the above via a tweet on Saturday, the 14th of November, 2020. He particularly mentioned that Fitzpatrick is "a big fan of moon targets."
Citibank's Head of CitiFXTechnicals projected a $318,000 value for BTC before the end of December 2021. He drew authorities for his projection from BTC's weekly charts and historical dips and surges to arrive at this optimistic figure.
Regardless of this figure, ClassicMacro came down heavy on the analyst by noting that:
"This kind of technical analysis is of little value… there is no edge in guessing targets so far in time with (Technical Analysis). All we know is that price is likely to continue going up."
This positive figures projected by Fitzpatrick can be said to be deducted from likening Bitcoin's 2010-2011 massive surge with gold's significant increase in value in time past. He probably remembered the 1970 gold market. God's money, gold, had been through 50 years of remaining within the range of $20-$35 before it suddenly surged massively after US President Nixon's "turning point" fiscal policy in 1971.
Fitzpatrick maintains that the break up between gold and many country's legal tender, COVID-19 and National Bank's continual printing of paper money will most likely end in a future surge in the value of Bitcoin.