Binance, Coinbase and OKEX Ranks Top in Web Traffic in October, report says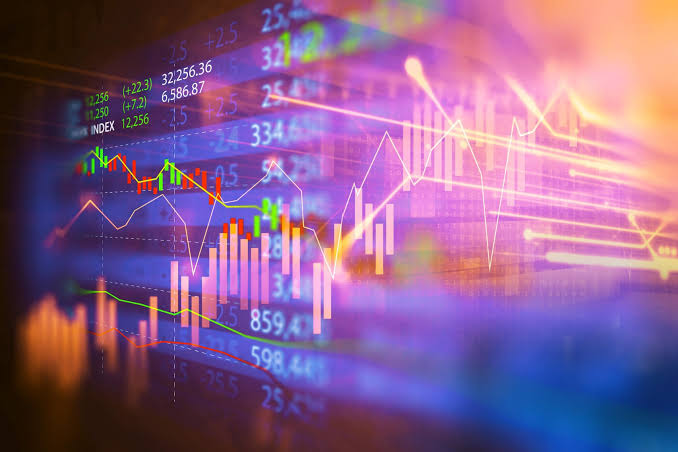 Leading cryptocurrency exchanges Binance, Coinbase and OKEX ranks top three trading platforms with the highest website visits in the month of October, 2020. The report was compiled by ICO_Analytics and it positioned Binance as the No. 1 with a total of 31.5 million visits with a loss of 12% when compared with website visits in September, 2020.
US based cryptocurrency trading platform Coinbase ranked second highest with a 22.9 million total visits but this represented a 3.4% drop in the traffic received in September. OKEX also experienced a drop of 2.8% in its web visits at 7.3 million web traffic.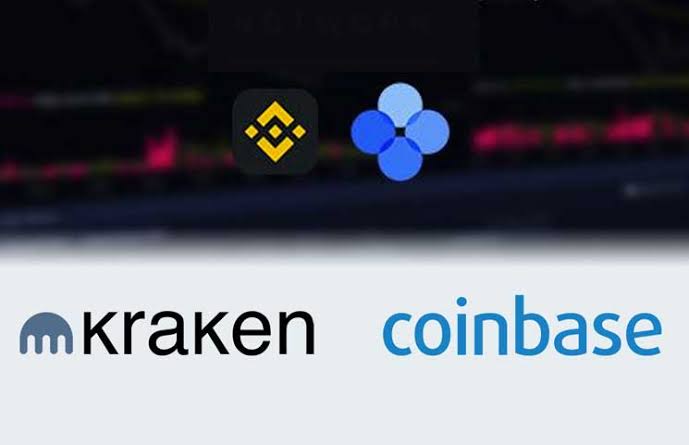 The report captured the web traffic of twelve top cryptocurrency exchange platforms including DEX. Fourth highest web traffic was Indodax crypto exchange that received 5.3 million hits at a loss of 9.8%. YoBit.net saw an upsurge in its web traffic by 39% which positioned it as the number 5 trading platform with the highest web visits.
It had a 4.9 million web visits. BitMEX saw a 19% drop it its web traffic, this could be due to the situation at the exchange the resulted in the stepping down of top management. Despite the 19% drop in price, it received a 4.4 million in web traffic. 
The highest loser was Kucoin. It experienced a 45% loss in web traffic in the month of October; this is likely due to the reported attack and eventual breach of its security system that saw the attackers withdrawing hundreds of millions of dollars from the platform. At a 45% loss, Kucoin was the least with web traffic of 1.7 million hits.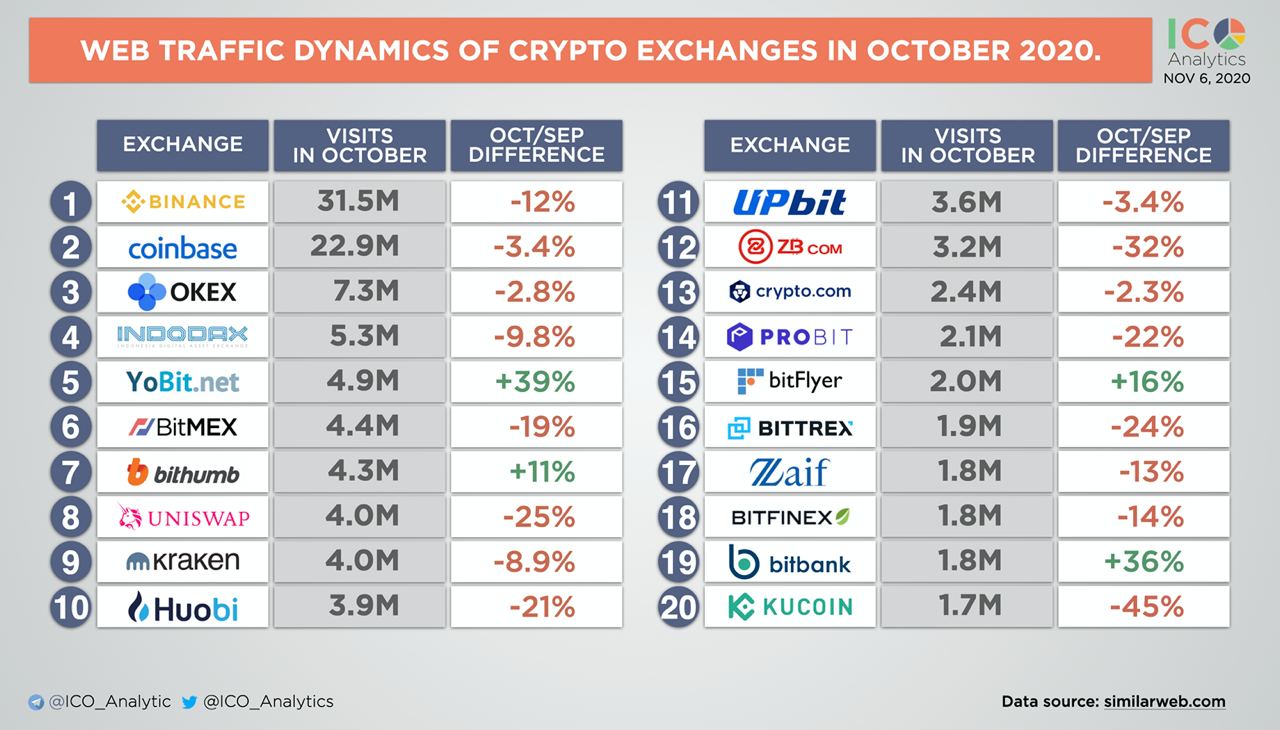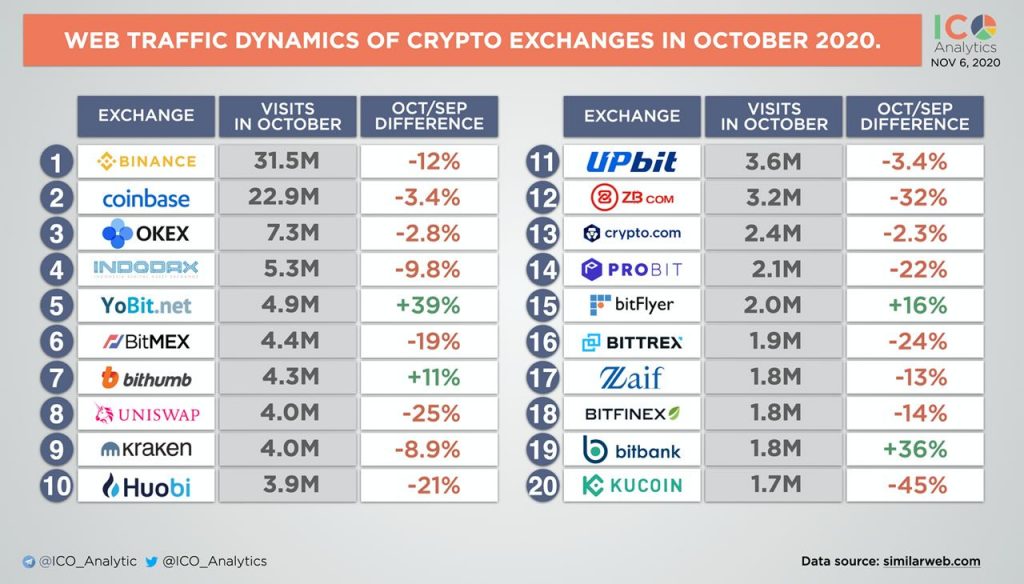 Decentralized Exchange Platform Uniswap received a 4 million web visits in the month thought it experienced a quarter percent drop in web traffic.
YoBit.net, Bitbank, Bitflyer and Bithumb were the exchanges with upsurge in web traffic at 39%, 36%, 16% and 11% respectively.
Largest losers in web traffic were Kucoin, ZB.com, Uniswap , Bittrex and Huobi which saw a double digit losses at 45%, 32%, 25%, 24% and 21% respectively.