Chainalysis Set To Aid US Government Earn Millions of Dollars from Confiscated Crypto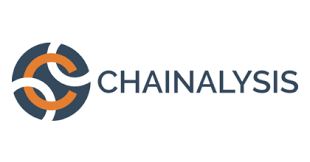 Chainalysis is set to help the United States trade millions of confiscated Bitcoin that it helped in tracing. Chainalysis is a "Blockchain company that provides blockchain data and analysis to government agencies, exchanges, and financial institutions across 40 countries. Their compliance and investigation tools, education, and support help their customers understand what's happening on blockchains".
Just recently, this November, 2020, Chainalysis revealed a collaboration with Asset Reality to hold and trade confiscated cryptocurrencies. It is worthy of note that Asset Reality which is an asset consultancy enterprise is also one of the entities seized by the government.
It appears that the project will be to serve several government customers like the United States Department of Justice (DOJ) that Chainalysis already caters to. These entities make payments of huge sums of million dollars year after year to Chainalysis so as to have data that reveal illegal crypto onchain actions.
The results obtained by Chainalysis inform government agencies' decisions and sometimes lead to these government parastatals seizing loads of Crypto holdings. In the past week,  Chainalysis provided concrete data that helped the United States DOJ confiscate over a billion dollars in Bitcoin, (BTC, +1.45%. This sum was tracked to Silk Road.
The government via the DOJ and the United States Marshals Service  auctions the confiscated crypto via "semi-regular forfeiture" auctions. These auctions are used to raise several millions of dollars for the United States government.