PwC Economists Submit that Blockchain Will Increase Global Economy by $1.7T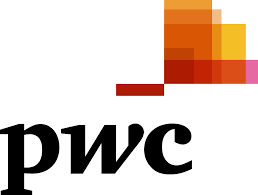 One of the big five accounting firms, PricewaterhouseCoopers (PwC) recently emphasised that Blockchain technology can be used to propel the world's economy forward by a whopping $1.7 trillion in the next 10 years. They highlighted via a most recent report that the way things are going, Asia may enjoy the largest share of this economic projection.
With this nascent technology, PwC economists foresee a scaling point in the year 2025 should Blockchain enjoy mainstream adoption all over the world. They project that blockchain applications will increase global GDP by $1.76 trillion which is (1.4% of global GDP) by 2030.
With China, India, Japan promoting the mainstream adoption of the tech, it is expected that Asia's economy will progressively improve.
China to Benefit the Most from Economic Projections
According to the report, it is foreseen that China will likely enjoy the most benefits from this move, looking at about $440 billion. The United States will follow up at $407 billion.
The combo of Germany, Japan, U.K., India and France follow the heels of the above nations closely and are calculated to enjoy more than $50 billion come 2025.
PWC's report highlights 5 keys areas that will give reasonable economic value to wit:
product tracking and tracing ($962 billion),
financial services and payments ($433 billion),
identity security and credentials ($224 billion),
contracts and dispute resolution ($73 billion),
customer engagement and reward programs ($54 billion).
According to the Report, the education sector and the Public administration will enjoy a whopping $574 billion increase come 2030 by "capitalizing on the efficiencies blockchain brings to the world of identity and credentials,"
Thanks to the COVID-19 pandemic, new disruptive moves and possibilities are being realized.