Bitcoin ATM is Spotted in Tesla Gigafactory, Elon Musk Casts Doubt on Such Claims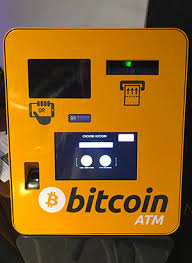 On Sunday, Will Reeves, some twitter user, revealed that he had seen a Bitcoin ATM at Elon Musk's Tesla Gigafactory in Nevada.
He tweeted that he had "just passed by and saw @elonmusk has a bitcoin ATM at the Gigafactory." The product architect of Tesla Inc. Elon Musk, has since casted doubt on the said allegation.
Will Reeves corroborated his tweet with a Google Map pictorial illustration disclosing the place of the ATM being situated far north of the gigafactory.
Finbold Submits that LibertyX Installed the Crypto ATM at the Nevada Gigafactory
Some Report also cropped up from Finbold on Sunday revealing that the Automated Teller Machine was fixed by LibertyX this year in the month of August to be used by the factory's workers exclusively.
Elon Musk Casts Doubt on Crypto ATM Claims
Elon Musk has since refuted the claims by stating on Monday that he didn't believe the claim was accurate.
The ATM operator, LibertyX, that was claimed to have installed the ATMs explained that "We have enabled [three] traditional ATMs inside so employees can use their debit cards and buy bitcoin."
The ATM operator boasts of over 5,000 crypto ATMs fully operating across the United States, and also enabling bitcoin trading in approximately 20,000 shops.