Why You Should Build DeFi on the Upcoming Binance Smart Chain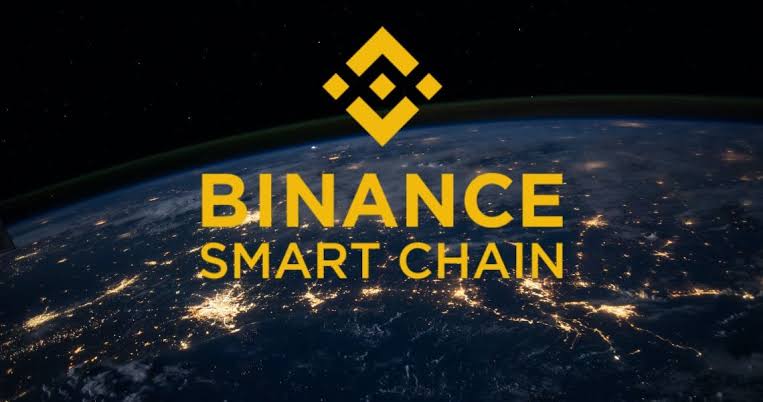 DeFi is all about creating an ingenious substitute P2P financial network that is trusted, accessible to all and sundry, is open-source and is transparent. This year, the DeFi space has seen more giant developments in its procedures and applications.
This can be seen in the fact that the total investments pumped into DeFi( Apps) smart contracts has surged from $278 million on January 1 2019 to $680 million on January 1 2020. February 6 2020 saw DeFi Applications and protocols smashing the $1 billion mark. Presently, the total value locked in the DeFi space has grown to about $6.2 billion on the 17th of August 2020.
Ingenious creations are being birthed at the speed of thought and it appears that the following are the major promoters of this new movement which is literally filling up the Crypto sector with oxygen: lending pools, margin trading, tokenized Bitcoin, DEX aggregators, yield farming, and stable swaps etc. DeFi is not without real limitations and downsides.
One major downside is that, the system has been called out for not being inclusive and equitable. The fees required to effectively carry out transactions (gas fees) on DeFi Apps is also a turnoff; just recently, the transaction fees on the Ethereum network experienced a hike and has in fact gone past a verge where it counterbalances participants' gains, this in turn discourages more transactions on DeFi protocols.
This is obviously not a win-win situation for anyone but the network miners. And in fact it makes a paradox of the underlying blockchain principle of decentralization – seeing that only the rich miners will get richer.
This is where the anticipated Binance's Smart Chain will come in. Binance seeks to promote more financial inclusion by advancing the freedom of money. The excellent team powering the Binance Smart Chain hope to improve the standard of living, the world over, by helping the masses become financially free.
To this end, the team created Binance so that participants, investors and entrepreneurs can take advantage of this oxygen pumping ecosystem. Essentially, with Binance Chain, the team uses DeFi as a tool to power the freedom of assets. Here are some benefits that the Binance Smart Chain will offer:
Access to Funds
Binance is dedicated to opening up opportunities to fund viable startups and projects. The network has plans to include new approaches for DeFi programs in the works. Currently, over 60 projects have benefitted from the Binance X Fellowship program for over a year. This program is a forum where startups and entrepreneurs can scale their innovations by obtaining access to grants. Anyone who believes they are eligible may apply for the Binance X Fellowship here: https://binancex.dev/fellowship.html
There is also the Binance Labs which helps programs on token economics design and other key project elements. You may apply for investments using this link: https://labs.binance.com/
Another Binance feature is the Binance LaunchPad which is a unique token launch platform. If you believe your commodity is fit for crowdfunding, you may apply here: https://launchpad.binance.com/
Relatively Cheaper Gas Fees
The good news is that, on the Binance Chain, gas fees, aka transaction fees, will be as low as 1% as they will be charged 10 gwei per unit of gas. This will encourage DeFi App creators to focus on creating. This way, more participants will start showing up, and boom, we have more transactions occurring on the chain.
EVM Compatibility
The Binance Smart Chain enables the Ethereum Virtual Machine (EVM) and is compatible with all ETH tools like Truffle, Remix and all of that. Other substructures like oracles (ChainLink and Band Protocol) are already unified with the Binance Smart Chain. Essentially, the cost of project's putting up on multiple chains will be reduced.
A growing Community
Binance boasts of an ever growing community to wit:
More than 600,000 users on Binance Chain and over 15 million users on Binance.com, these users will most likely subscribe to DeFi projects on the upcoming Binance Smart Chain.
Several social media platforms to engage with the Binance ecosystem
Over 30 wallet providers
Enlarging and Flourishing Assets
Binance DEX quotes over 110 BEP-2 products which is able to be included in the upcoming Binance Smart Chain. Binance chain also enables more cryptos like ETH, BTC, LTE, EOS, Tron, Ripple, Bitcoin Cash and the likes.