Users of SaBi Exchange to earn DeFi Coins through the SaBi Referral Program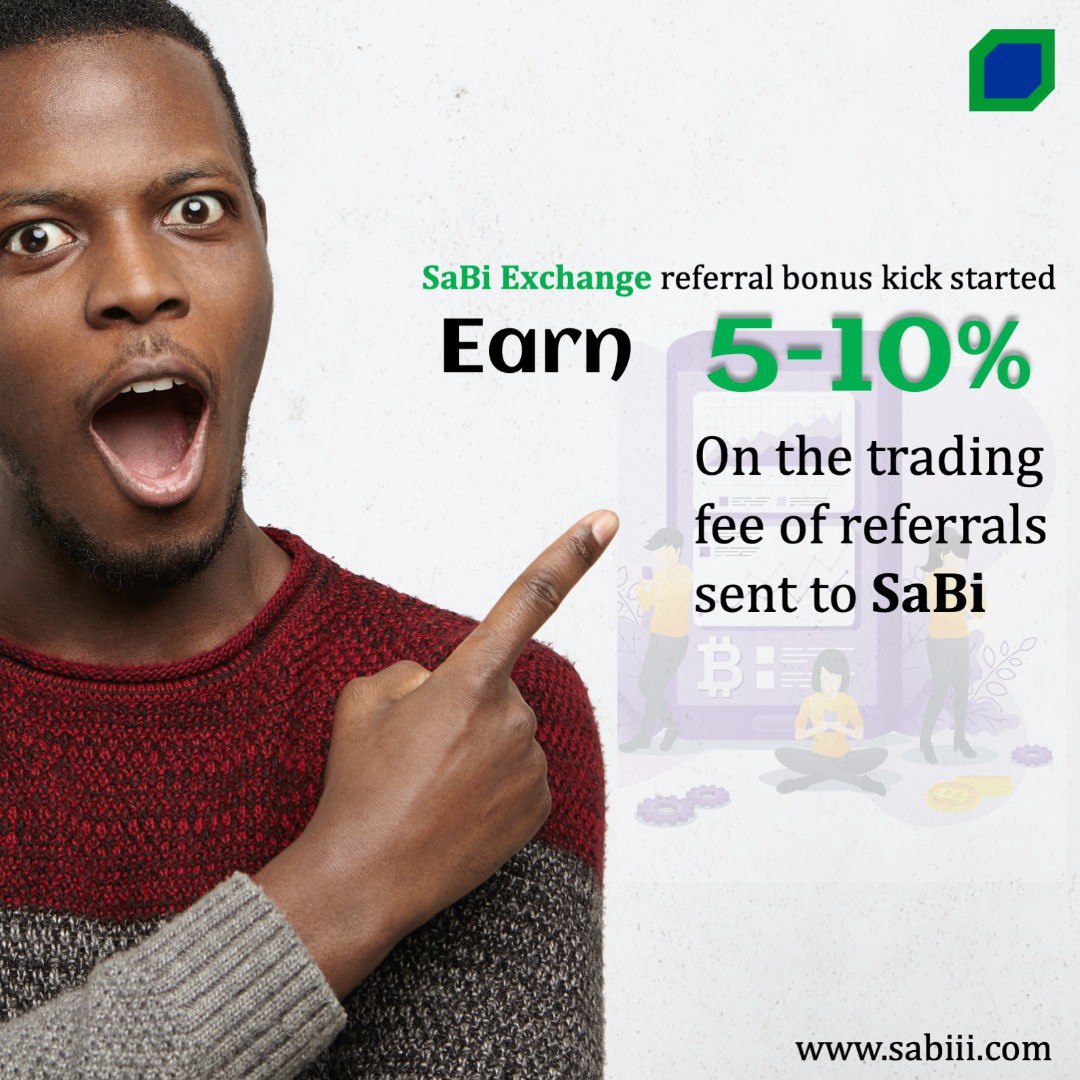 Users of the cryptocurrency exchange SaBi Exchange can now earn DeFI coins as they refer other users to signup and trade on the exchange. SaBI released a blog post on monday, the 31st of August, 2020 to kick start the referral bonus program.
According to SaBi Exchange, users who refer others will be able to earn between 5%- 10% on trading fee of referrals sent to the exchange. "SaBi employs a Referral Program to incentivize users to refer others from their network. Existing users that refer others receive upto 10% of total trading fees paid by the users they have referred in any of the newly listed DeFi coin or the coin they trade."
To participate in the campaign, users are expected to have a verified account on the exchange and invite friends using their unique invite link. Referrals reward according to SaBi will be posted and reflected in an individual account on the following day. Previously referred accounts are also eligible for the referral reward, SaBi said.
Listing of DeFI Coins
SaBi Exchange recently announced the listing of 18 DeFi coins on its platform which are Compound Token (COMP), Lend, Balancer (BAL), Polkdadot (DOT), Band Protocol (BAND), MakerDAO (MKR), Just (JST), Multi-Collateral Dai (DAO), Curve (CRV), Aragon (ANT), Kusama (KSM), Terra (LUNA), Synthetix (SNX), Tellor (TRB), Wrapped NXM (WNXM), Chromia (CHR) and Ravencoin (RVN).