Aave Scales Past Stablecoin Mint, MakerDAO, with More Crypto Stakes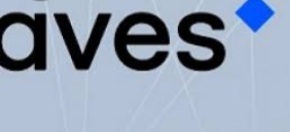 With a portfolio worth a whopping $1.47 billion in different crypto classes, the DeFi credit market, Aave, is reportedly the second DeFi model to scale past MakerDAO, having more crypto securities deposited on the Ethereum Blockchain.
Contrasting Aave with MakerDAO 
In contrast with MakerDAO's $1.45 billion valued assets, Aave has scaled past with more crypto collateral. Aave CEO, Stani Kulechov, recently explained that:
"Reaching the highest TVL was possible due to the wide range of developers building on top of Aave who are expressing their innovation in DeFi," 
He continued that:
"This innovation has sparked interest from institutions who are now dipping their toes into Aave." 
It's the Second Time That a DeFi Platform will Overtake MakerDAO 
Defi Pulse explained that this is the second time in history that a Defi platform will overtake MakerDAO in terms of assets that they have deposited. Just recently in June, Compound, COMP overtook MakerDAO as the most valued DeFi platform after discharging its governance token dubbed COMP which followed with a huge yield farming rush. Compound enjoyed this No. 1 spot till late July. It should be noted that when COMP overtook MakerDAO in June/July, both DeFi platforms had about $480 million in total crypto deposits. MakerDAO has since held double that value in securities deposited. Currently, among other DeFi projects, only 4 platforms have scaled the $1billion mark to wit: Curve, Aave, MakerDAO, and Compound.
For background knowledge, Aave was primarily created to be a P2p cryptocurrency lender and was initially named Ethlend. The platform launched with a $16.2 million worth ICO. Aave has since delved to a more developed lending business with greater capacities. Aave has stood the test of time as chief support system for a number of projects to wit: Yearn and Curve. CoinFund's Devin Walsh explained that:
What about Aave?
"Stablecoin deposits into either of those protocols will ultimately be deposited into Aave's money markets. Both Yearn and Curve's yield farming programs have contributed to the massive spike in TVL over the past few weeks and in particular over the past week."